US Navy fighter crew grounded after pilot drew penis in sky
'Sophomoric and immature antics of a sexual nature have no place in Naval aviation today', Navy says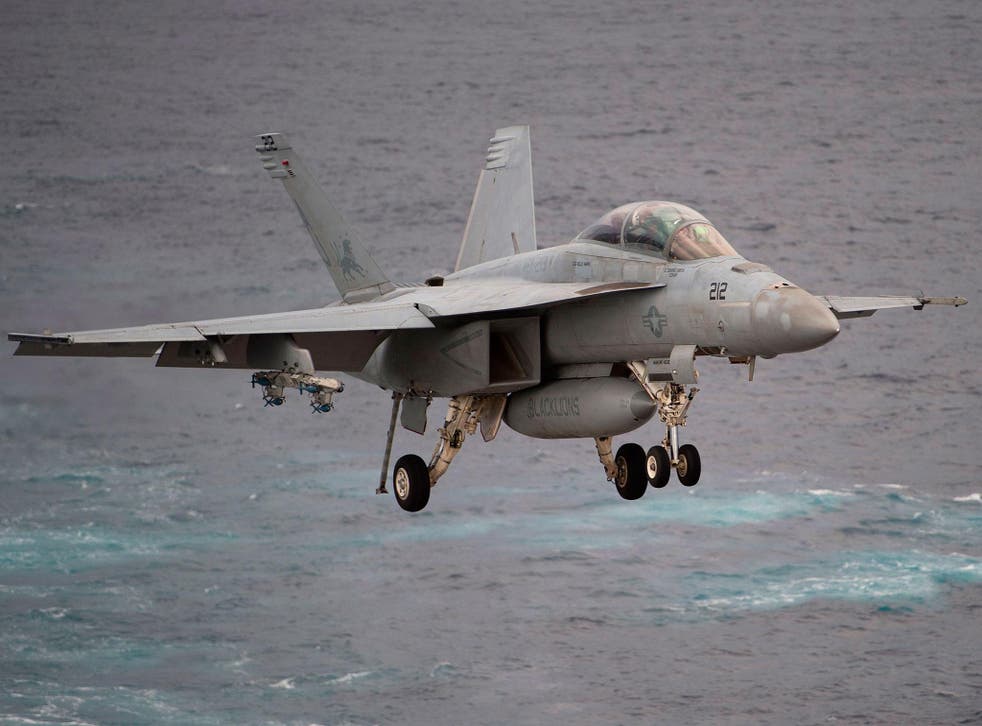 The US Navy has grounded one of its air crew after they used their advanced fighter jet to draw a penis in the sky.
The Navy E/A-18 Growler warplane flew in an unusual air pattern in the skies over Okanogan County in Washington state last week, using the condensed air trail from its exhaust to draw the giant phallic image.
Pictures of the reproductive organ suspended in the sky immediately went viral on social media.
The Navy, which is trying to crack down on sexual assault in its ranks, issued a formal apology for what it called an "irresponsible and immature act."
"Sophomoric and immature antics of a sexual nature have no place in Naval aviation today," Vice Admiral Mike Shoemaker, the commander of Naval Air Forces, said in a statement.
"We will investigate this incident to get all the facts and act accordingly."
Register for free to continue reading
Registration is a free and easy way to support our truly independent journalism
By registering, you will also enjoy limited access to Premium articles, exclusive newsletters, commenting, and virtual events with our leading journalists
Already have an account? sign in
Register for free to continue reading
Registration is a free and easy way to support our truly independent journalism
By registering, you will also enjoy limited access to Premium articles, exclusive newsletters, commenting, and virtual events with our leading journalists
Already have an account? sign in
Join our new commenting forum
Join thought-provoking conversations, follow other Independent readers and see their replies