Roger Ailes dead: Fox News founder dies aged 77
The man transformed the industry, but then fell from grace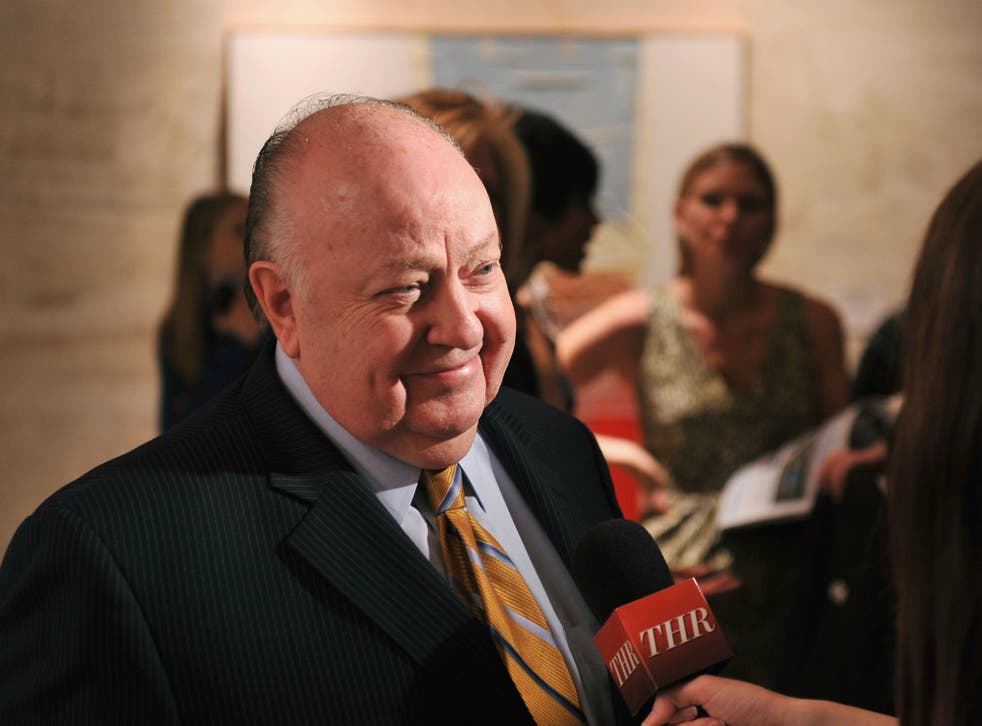 Roger Ailes, the man who headed Fox News for more than 20 years, completely transforming the news industry, has died. He was 77.
Mr Ailes' wife, Elizabeth, said in a statement that she was "profoundly sad and heartbroken to report that my husband, Roger Ailes, has passed away this morning".
"He was also a patriot, profoundly grateful to live in a country that gave him so much opportunity to work hard, to rise, and to give back," she said.
Mr Ailes was appointed by Rupert Murdoch to head Fox News when it launched in 1996. During his two decades at the helm, he oversaw its meteoric rise – within six years of its launch Fox News was the most-watched cable channel in the country.
Under Mr Ailes, Fox become a loud, controversial platform for conservative voices and causes, one that all but rejected the notion that news need be presented in a balanced way – despite its 'Fair and Balanced' slogan. The network was beloved by Republicans and became a space where big conservative figures went to make the news.
This transformed the industry. It is hard to imagine that MSNBC, the vociferously liberal sister channel of NBCUniversal, would have been launched without the example provided by Fox News, the template for opinion-driven news.
Fox News host say there are no Republicans willing to defend Trump on TV
But the 20 years Mr Ailes spent at the helm of the network ended in scandal. He was obliged to stand down last year amid accusations of sexual harassment.
A lawsuit by former Fox News anchor Gretchen Carlson claimed he had sexually harassed her. A number of other women made similar claims; among them, it was reported, the network's major female star, Megyn Kelly, who has since left for NBC.
Mr Ailes had rejected Ms Carlson's allegations. "This is a retaliatory suit for the network's decision not to renew her contract, which was due to the fact that her disappointingly low ratings were dragging down the afternoon lineup," he said.
World news in pictures

Show all 50
Reports last summer said that Mr Murdoch had wanted to stand by Mr Ailes. But after reviewing an internal investigation into the allegation, he was persuaded by his sons, Lachlan and James, that he had to let go of the executive.
Mr Ailes was said to be close to Bill O'Reilly, who for many years was the channel's most-watched anchor. He, too, was forced to stand down this year amid allegations of sexual harassment. Mr O'Reilly also denied the allegations.
Join our new commenting forum
Join thought-provoking conversations, follow other Independent readers and see their replies