Russia demands Fox News apologises for calling Vladimir Putin 'a killer' during Donald Trump interview
Kremlin says it considers words of TV show host to be 'insulting and unacceptable'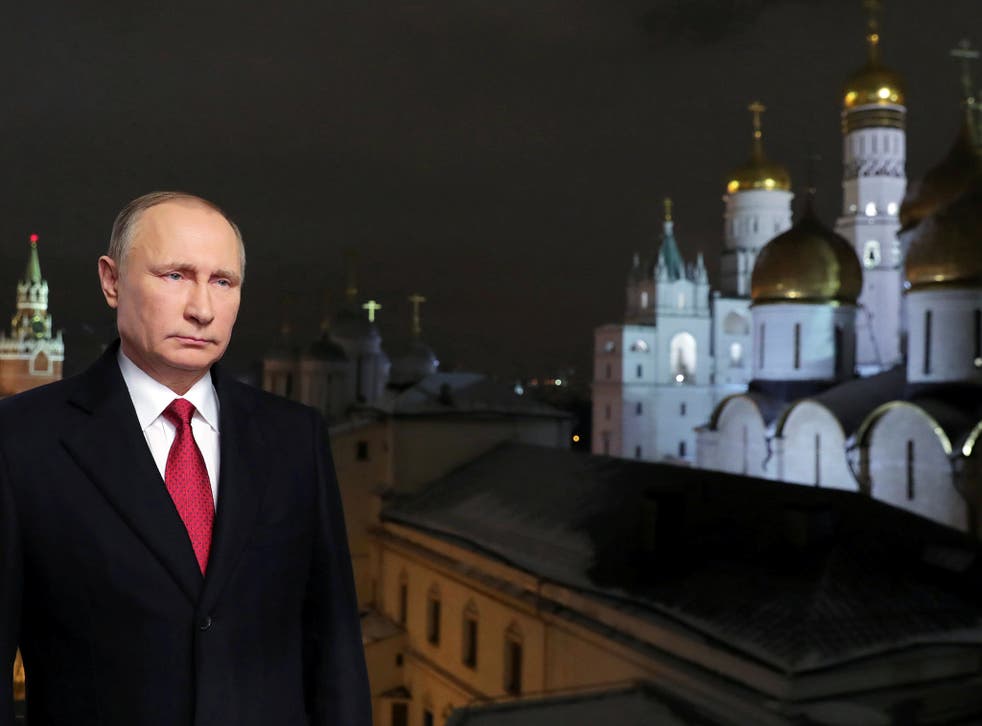 The Kremlin has demanded that Fox News apologises for referring to Vladimir Putin as "a killer" during an interview with Donald Trump.
Fox host Bill O'Reilly made the comments while speaking to the President before the Super Bowl, when he asked him about US-Russian relations.
Mr Trump said he "respects" the Russian President and added: "It's better to get along with Russia than not".
Donald Trump admits Vladimir Putin is a killer but says he respects him
Mr O'Reilly responded by saying: "He's a killer though. Putin's a killer," in an apparent reference to opponents of the Russian President who have been found dead and to military tactics deployed in Syria and Ukraine.
"There are a lot of killers. We got a lot of killers. What, do you think our country's so innocent?" Mr Trump responded.
"Take a look at what we've done. We've made a lot of mistakes."
Mr Trump repeated his prior claim to have opposed the Iraq War – a statement not borne out by his varying comments in different interviews in the build-up to the invasion of Iraq.
But Mr Trump's defence of Mr Putin was not enough to appease the Russian Government.
Kremlin spokesman Dmitry Peskov said: "We consider the words of the Fox News host unacceptable and insulting.
"We would prefer to receive an apology to the Russian President from a respected TV station like that."
It is not the first time Mr Trump has appeared to come to the defence of the Russian leader.
At the end of 2015, the host of MSNBC's Morning Joe told Mr Trump that Mr Putin "kills journalists," to which the unfazed then-Republican nomination candidate replied: "I think that our country does plenty of killing, too, Joe.
"I've always felt fine about Putin. He's a strong leader. He's a powerful leader."
At the end of January, Mr Trump and Mr Putin held their first official phone call, which was "good and constructive", according to the Kremlin and "a significant start to improving the relationship between the United States and Russia," according to the White House.
The Kremlin has said the first meeting between the two leaders may "happen in months to come" but not within "a matter of weeks".
"Over the past years, the lack of mutual respect became the main reason for the deterioration of relations," Kremlin spokesman Dmitry Peskov added, saying it was vital that dialogue took place between the White House and Russia.
"This is what President Putin called for rather consistently but where unfortunately he did not see reciprocity over the past years," Mr Peskov said.
Mr Trump has vehemently denied he is vulnerable to Russian influence because of the alleged existence of a "blackmail sex tape" which was referenced in an unsubstantiated dossier against him.
The Fox News interview on Sunday attracted criticism for drawing a moral equivalence between the actions of the US during conflicts such as the Iraq war and ex-KGB agent, Mr Putin.
Several Republicans took to Twitter to dispute Mr Trump's view that US military operations and the Russian regime under Mr Putin are comparable.
Senate Majority Leader Mitch McConnell said on CNN: "Well, Putin is a former KGB.
"He's an agent. He's a thug. He was not elected in a way that most people would consider a credible election. The Russians annexed Crimea, invaded Ukraine, and messed around in our elections.
"No, I don't think there is any equivalency between the way the Russians conduct themselves and the way the United States does."
Join our new commenting forum
Join thought-provoking conversations, follow other Independent readers and see their replies