Sarm Heslop: Friends of missing British woman plead with police to prioritise investigation
Sarm Heslop has been missing for more than two weeks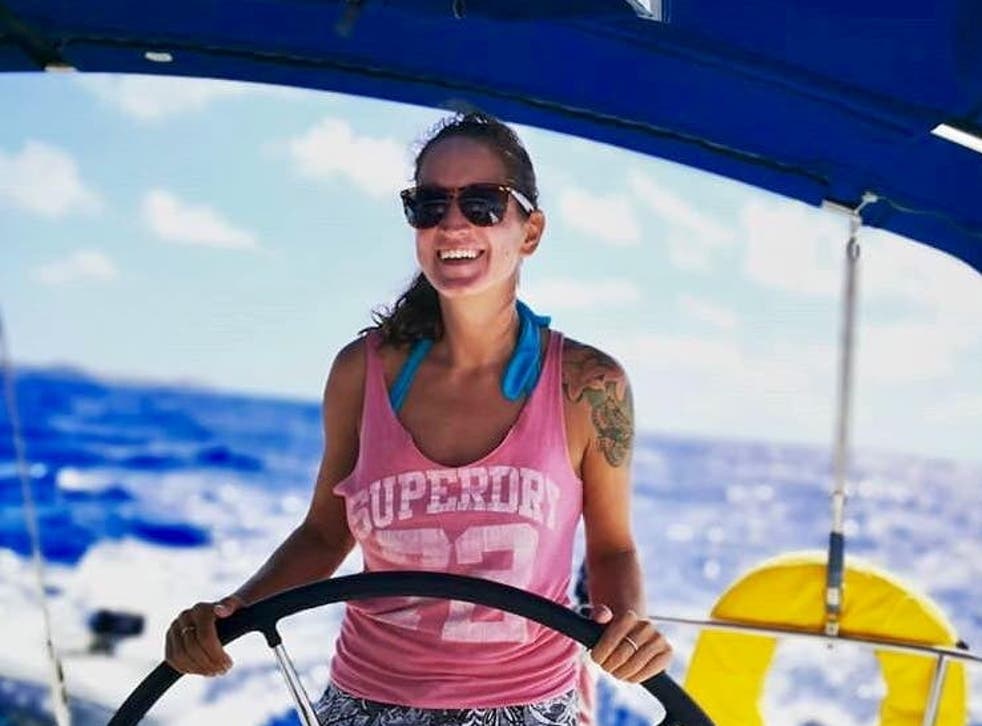 Authorities in the US Virgin Islands have been urged to "prioritise the investigation" into the disappearance of a British woman, who has been missing for over two weeks.
Southampton resident Sarm Heslop "disappeared" on 7 March, when she was sailing with her boyfriend, 44-year-old Ryan Bane, on his catamaran. 
Ms Heslop's family published a statement to the Facebook group named Missing Person: Sam Heslop, calling for assurance that the authorities in the US Virgin Islands "are doing everything possible to find her," as well as urging UK authorities to offer support. 
Another post to the Facebook group on Tuesday expressed hope that the increased media attention on the case "pushes" the US Virgin Islands Police Department (VIPD) "to prioritise the investigation". 
Read more:
Ms Heslop's family also called for a "comprehensive fingertip search" of Mr Bane's catamaran. 
It has been reported that Mr Bane, who met Ms Heslop on Tinder last summer, refused to allow the police to search his vessel, which the VIPD said was his "right" as this is not yet a criminal case.
Mr Bane "exercised his constitutional right to remain silent".
Ms Heslop's best friend, 41-year-old Andrew Baldwin, published a statement to the group, which said: "We know that Mr Bane called the local police at 2.30am and was told to call the Coastguard. The Coastguard was reported as saying that it was alerted to her disappearance by Mr Bane at 11.46am on Monday. This timeline just does not make sense to us."
The VIPD reissued an appeal for information about Ms Heslop and an 81-year-old man in an unrelated search in a tweet early on Wednesday, adding: "If you have information on either of their whereabouts, you are urged to call police."
Additional reporting by Press Association
Register for free to continue reading
Registration is a free and easy way to support our truly independent journalism
By registering, you will also enjoy limited access to Premium articles, exclusive newsletters, commenting, and virtual events with our leading journalists
Already have an account? sign in
Register for free to continue reading
Registration is a free and easy way to support our truly independent journalism
By registering, you will also enjoy limited access to Premium articles, exclusive newsletters, commenting, and virtual events with our leading journalists
Already have an account? sign in
Join our new commenting forum
Join thought-provoking conversations, follow other Independent readers and see their replies