San Bernardino shooting: Tweets reveal links between politicians who express 'thoughts and prayers' for victims - and support they receive from the NRA
Some of the politicians named in the tweets are alleged to have received thousands of dollars from the pro-gun lobby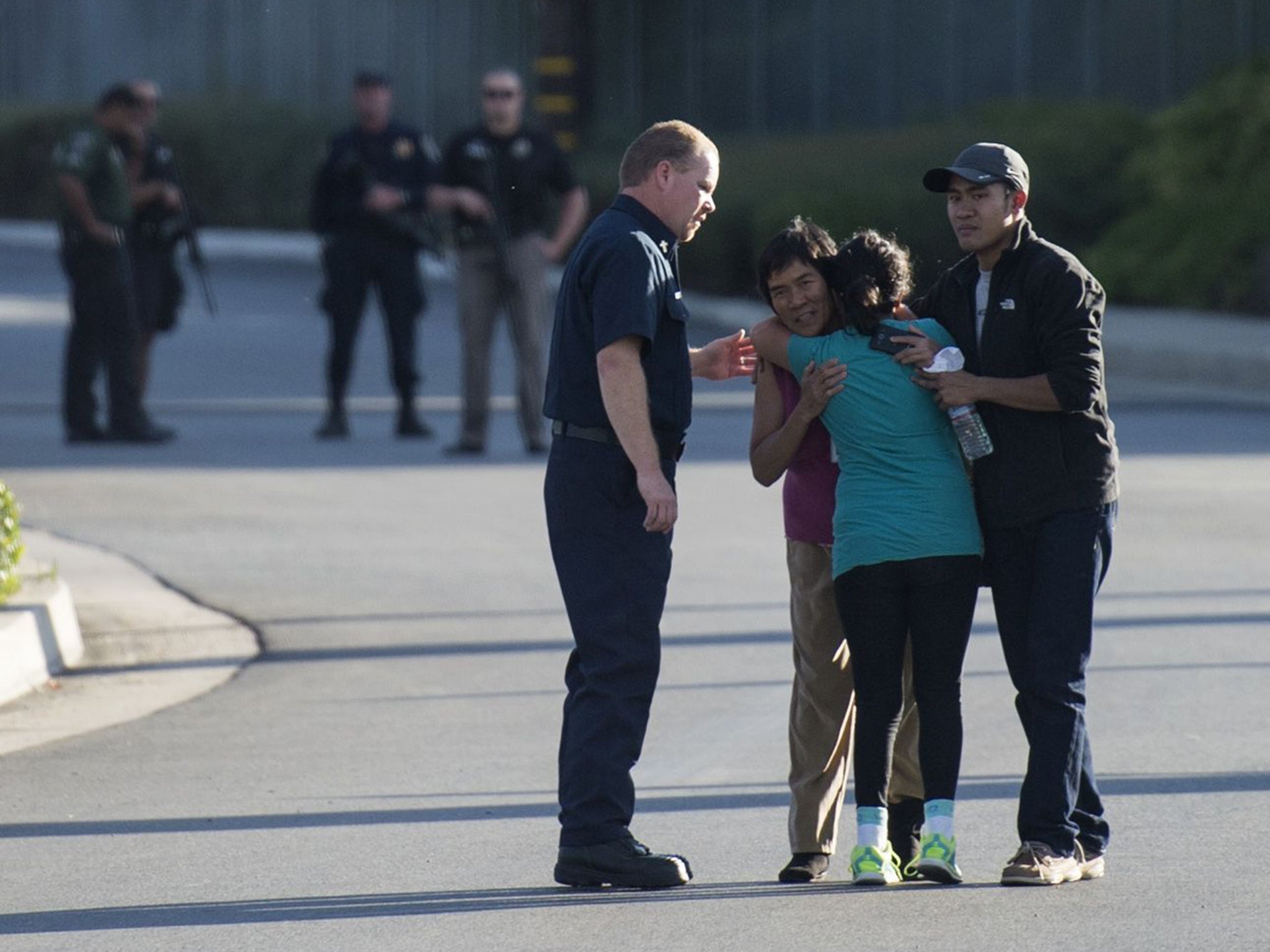 A Twitter campaign using the hashtag #thoughtsandprayers has been set up to mock hackneyed tributes paid on social media by US politicians to the victims of mass shootings - and to contrast those tributes to the funding some representatives have received from the National Rifle Association (NRA).
A number of high-profile statesmen and women expressed their sympathy for those involved in Wednesday's massacre in San Bernardino, California, in which 14 people died, on social media.
It sparked the hashtag #thoughtsnotprayers, prompted by criticism of the disparity between those who condemn mass shooting incidents, yet do nothing to tackle gun control.
And one man made the campaign even more personal by investigating just how much money and endorsement some of the most vocal politicians have received from pro-gun lobby group the NRA - which, he claims, spent $19.7 million in 2012 on independent expenditures for candidates to only tweet #thoughtsandprayers in response to gun violence.
Igor Volsky, a video director and contributing editor at American political news blog Think Progress, began tweeting to individual senators and governors as news of the shootings broke on social media on Wednesday night.
His first funding-based tweet was directed at Bob Goodlatte, who represents the Sixth Congressional District of Virginia in the US House of Representatives, who wrote: "My prayers are with San Bernardino. Please keep this community and the victims and their families in your thoughts."
Mr Volsky claimed Mr Goodlatte "got $9,900 from NRA during 2014 cycle", adding: "so all he can do is pray...not pass anything useful."
Steve Scalise, US House of Representatives Majority Whip, tweeted: "Our nation mourns for the #SanBernardino community. Praying for peace for the state of California and for safety for the first responders."
Mr Volsky said that Mr Scalise had received "$7,450 from NRA during the 2014 election cycle to address gun violence by "praying for peace"".
Mr Volsky also talked directly to people such as Rep Dan Newhouse, a member of the US House of Representatives from Washington's 4th district, who tweeted: "As this terrible situation develops in #SanBernardino, my prayers are with the victims and their families".
Mr Volsky quoted his tweet and pointed out that on Mr Newhouse's website, it reads: "I received an 'A' rating from the National Rifle Association".
Congressman Mike Bishop wrote: "Please pray for the victims and families impacted by the mass shooting in San Bernardino."
Mr Volsky added: "Mike Bishop championed right-to-carry legislation, received A/A+ rating from NRA".
Missouri representative Billy Long tweeted: "My thoughts and prayers go out to the victims of the #SanBernadino attacks and their loved ones."
Mr Volsky claimed Mr Long received $3,000 from NRA in the 2014 election, "so all he can do is send "thoughts and prayers" - nothing actually useful."
Indiana representative Jackie Walorski wrote: "Sending my heartfelt thoughts and prayers to the people of #SanBernardino."
Mr Volsky rebutted with: "Got $4,500 from NRA in 2014, meaning she'll work to reduce gun violence only using "heartfelt thoughts".
The campaign was designed, Mr Volsky said, to "shame NRA-bought lawmakers for #thoughtsandprayers". He added: "Together, we can make this stop."
He also pointed to statistics which show that there have been 352 mass shootings in the US this year alone.
In October, following another mass shooting at a community college in Oregon, US president Barack Obama said he was considering taking executive action on gun reform legislation.
The famous for and against US gun control
Show all 31
"[A]s I said just a few months ago, and I said a few months before that, and I said each time we see one of these shootings: our thoughts are prayers are not enough," he said at a press conference.
"It's not enough. It does not capture the heartache and grief and anger that we should feel. And it does nothing to prevent this carnage from being inflicted somewhere else in America."
Join our commenting forum
Join thought-provoking conversations, follow other Independent readers and see their replies