Sikh temple vandalised in Orange County with anti-Isis graffiti
The Sikh Coalition said many racists 'mistake Sikhs for Muslims'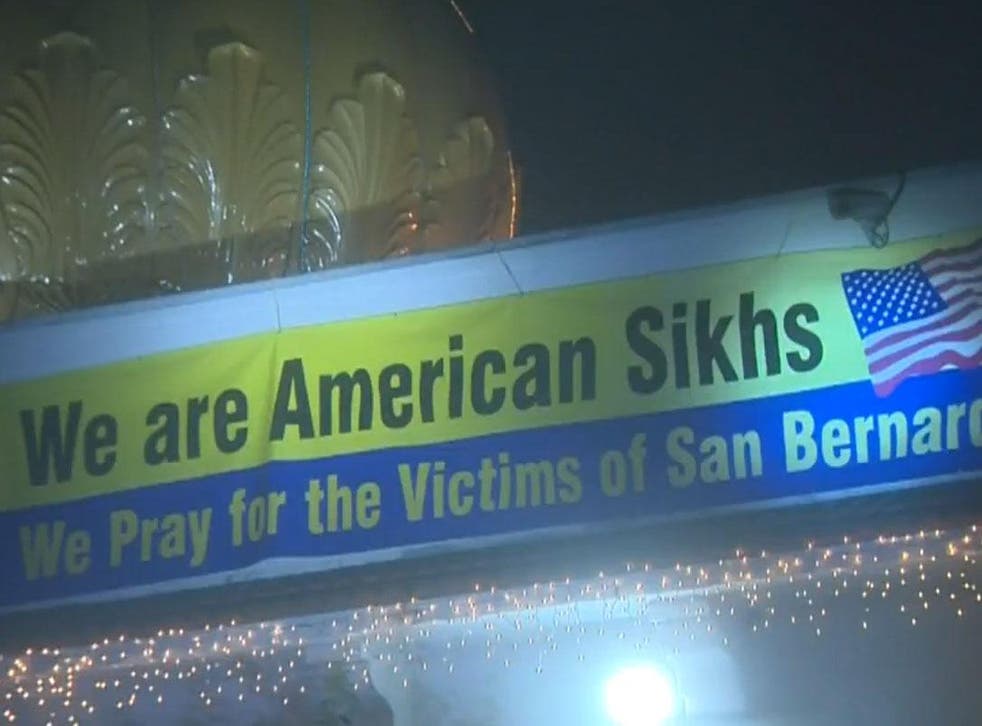 Police in Southern California have opened an investigation after a Sikh temple was vandalised with anti-Isis graffiti.
The graffiti was discovered on the outside wall of the Gurdwara Singh Sabha in Buena Park, Orange County.
It featured the word Islam misspelled as "Islahm". It is also reported the graffiti made reference to Isis, although much of it is illegible.
The gurdwara's president, Inderjot Singh, told The Independent: "Our intial reaction was we got really scared after seeing the graffiti marks on the walls of the gurdwara.
"We want to educate the people who don't know Sikhs are hard-working peaceful people. They often think of people with beards and turbans being part of terrorist groups.
"My response is come find out who we are rather than doing these things."
A spokesman for the Buena Park told the New York Times that police were planning to increase patrols and had opened a hate crime case.
"The writing, because of what it is and because of the history of Sikhs being targeted in the past for retaliation after terrorist attacks, we are investigating it," Corporal Bret Carter told the New York Times.
After the attacks, members of the gurdwara were seen unveiling a banner which reads "We are American Sikhs" and "We pray for the victims of San Bernardino".
World news in pictures

Show all 50
According to the Sikh Coalition, the Sikh community has faced increasing levels of hate crime since 9/11, with many people incorrectly identifying them as Muslims because of their beards and turbans.
The report comes a month after a Sikh man was photoshopped to appear like one of the Paris bombers.
Register for free to continue reading
Registration is a free and easy way to support our truly independent journalism
By registering, you will also enjoy limited access to Premium articles, exclusive newsletters, commenting, and virtual events with our leading journalists
Already have an account? sign in
Register for free to continue reading
Registration is a free and easy way to support our truly independent journalism
By registering, you will also enjoy limited access to Premium articles, exclusive newsletters, commenting, and virtual events with our leading journalists
Already have an account? sign in
Join our new commenting forum
Join thought-provoking conversations, follow other Independent readers and see their replies