Sweden's official Twitter account debunks Donald Trump claims line by line
'I saw that this was a great opportunity to draw a line in the sand with facts,' Max Karlsson tells The Independent
Lucy Pasha-Robinson
Wednesday 22 February 2017 15:02 Comments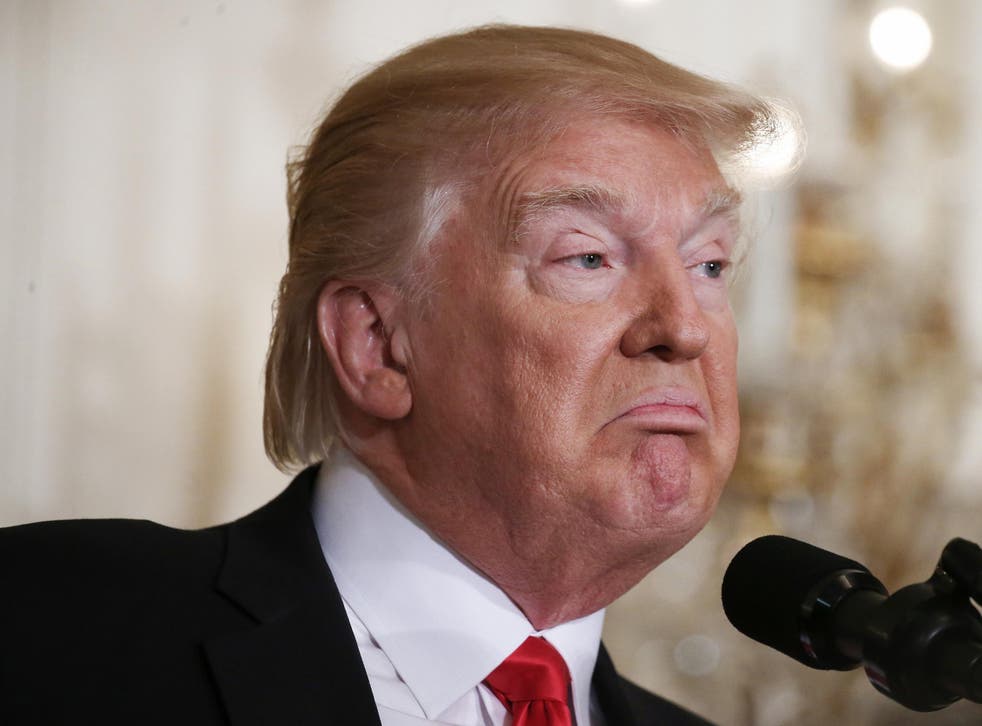 An official Swedish Twitter account that is controlled by a different citizen each week has taken Donald Trump to task over his claims about the country.
The US President was greeted with a mixture of confusion and ridicule after he told a campaign-style rally in Florida: "We've got to keep our country safe. You look at what's happening in Germany, you look at what's happening last night in Sweden. Who would believe this? Sweden! They took in large numbers, they're having problems like they never thought possible."
In response, Swedish politicians, news outlets and ordinary citizens, took to social media to question what had happened on a relatively peaceful Friday night in the Scandinavian country.
Donald Trump: Sweden baffled by reference to unknown terror incident
Charged with operating the @Sweden Twitter handle this week, Max Karlsson decided to debunk Mr Trump's claims about his homeland.
The 22-year-old paralegal from Stockholm, told The Independent that he was driven to speak out because he believes passionately that even the US President should be held accountable for unverified claims.
"His comment felt so out of place, and in line with the image of Sweden that the so called 'alt-media' is trying to push," he said. "Initially I thought I would address the issue with a lot more humour, but after speaking with friends I saw that this was a great opportunity to draw a line in the sand with facts."
He added that he felt compelled to set the record straight "grounded in facts."
"Let's be clear: a lot happened #lastnightinsweden. Things happen all of the time. Just not the things @realdonaldtrump are spreading," he wrote on Twitter.
Taking aim at claims Sweden is suffering from rising crime rates, he wrote: "We have around 100 murders per year. That's like two days in the US. Two. Days."
He added: "Crime in Sweden has not increased over the last 20 years. On the contrary, Sweden is safer."
He also cited official commerce and industry statistics to demonstrate the positive impact of immigration on the country, after Mr Trump claimed it had created "problems like they never thought possible."
"During the time Sweden received 250,000 refugees, unemployment has fallen with 1,2%-points," he said.
"More people are working in Sweden than ever before…and in % a higher share is working than in 25 years."
Sweden took in more refugees per capita than any other European country in 2016.
The former real-estate mogul focused on Europe's migrant crisis at last week's rally, linking migration to terror attacks in Brussels, Nice and Paris - before adding Sweden to the list.
Mr Trump later explained he had seen a Fox News segment featuring a documentary filmmaker that accused the Swedish government of covering up an epidemic of immigration-related crime.
"When I found out it was based on the Horowitz clip, I felt a solid mixture of sadness and irritation that the world's most powerful man believes anything he sees on TV as long as it fits in his own narrative," Mr Karlsson told The Independent.
It came as a 2016 report found immigration had helped fuel Sweden's biggest economic boom in five years.
A poll also rated the country the best for serving the interests of its citizens, when it was taken last year.
Register for free to continue reading
Registration is a free and easy way to support our truly independent journalism
By registering, you will also enjoy limited access to Premium articles, exclusive newsletters, commenting, and virtual events with our leading journalists
Already have an account? sign in
Join our new commenting forum
Join thought-provoking conversations, follow other Independent readers and see their replies