Syrian doctor denied re-entry to US to complete study at Brown University
Dr Khaled Almilaji is looking to move to Canada to reunite with his pregnant wife 
Mythili Sampathkumar
New York
Wednesday 08 March 2017 20:35 Comments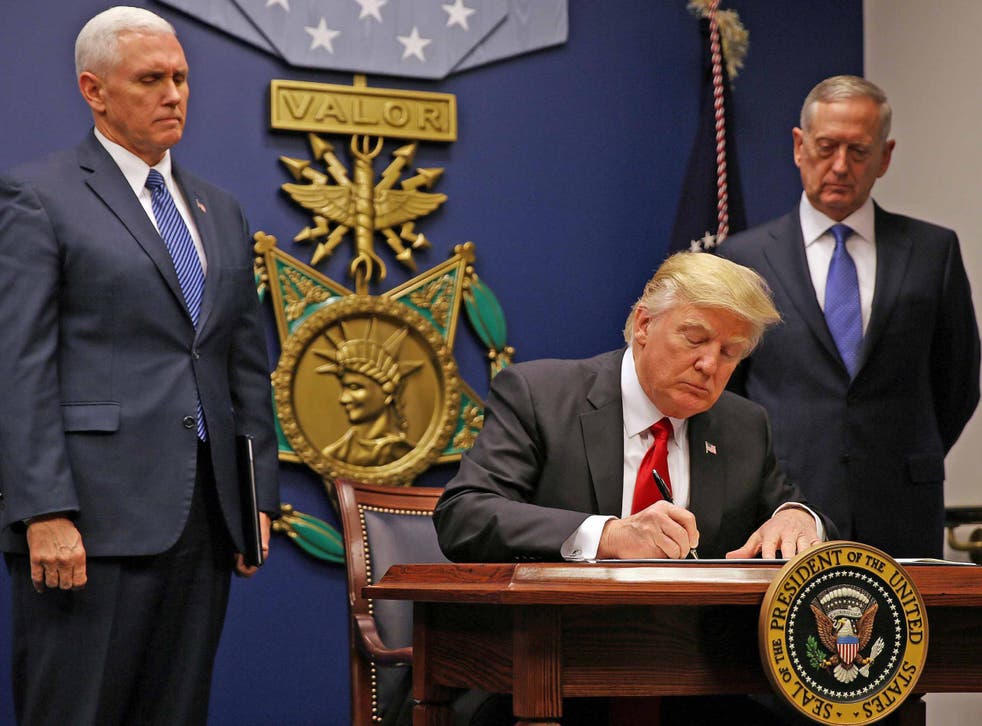 Dr Khaled Almilaji, a Brown University graduate student, has been stuck in Turkey since January because of President Trump's travel ban on Syrian citizens entering the country while his pregnant wife is in the US. He now plans on moving to Canada.
The latest form of the executive order, signed early this week, enforces a 90 day ban on visa issuance for citizens from Iran, Yemen, Somalia, Sudan, Libya, and Syria.
Dr Almilaji told the Providence Journal that the latest order "stops any hope that I can get out on another visa, in at least the next three months" and beyond that he is concerned about further restrictions.
He had initially travelled to Turkey at the beginning of the year to check up on his humanitarian projects. Dr Almilaji has helped to set up underground hospitals in the rebel-held areas of Syria to serve those fleeing the conflict. In 2014, he worked to provide polio vaccines to nearly 1 million Syrian children.
His humanitarian work stems from being jailed and tortured for six months early on in the Syrian conflict. Dr Almilaji was freed in 2011 because his jail became too crowded and he subsequently fled to Turkey.
In 2016, Dr Almilaji came to Rhode Island on a student visa and full scholarship so he could get his Masters in Public Health at Brown University.
Dr Almilaji told to the Providence Journal that his student visa had been revoked even before the first executive order banning travelers from Syria had been signed on 27 January.
NBC News reported on 28 January that at least 40 student visas had been revoked by immigration officials prior to the first executive order.
Dean of the School of Public Health Dr. Terri Fox Wetle told The Independent that Dr Almilaji is "a beloved member of the School of Public Health community and we have worked hard to help him return to Brown to complete his MPH studies."
However, she noted that his return to the university was unlikely due to the travel ban. Dr Wetle said her school is helping Dr Almilaji find a public health program in Canada in order to complete his studies. He is currently waiting to hear about a scholarship to a school in Canada.
Register for free to continue reading
Registration is a free and easy way to support our truly independent journalism
By registering, you will also enjoy limited access to Premium articles, exclusive newsletters, commenting, and virtual events with our leading journalists
Already have an account? sign in
Join our new commenting forum
Join thought-provoking conversations, follow other Independent readers and see their replies