Trans-Pacific trade deal will not be passed by Congress before inauguration, White House admits
Obama advisor Ben Rhodes says administration is 'clear-eyed about the current situation'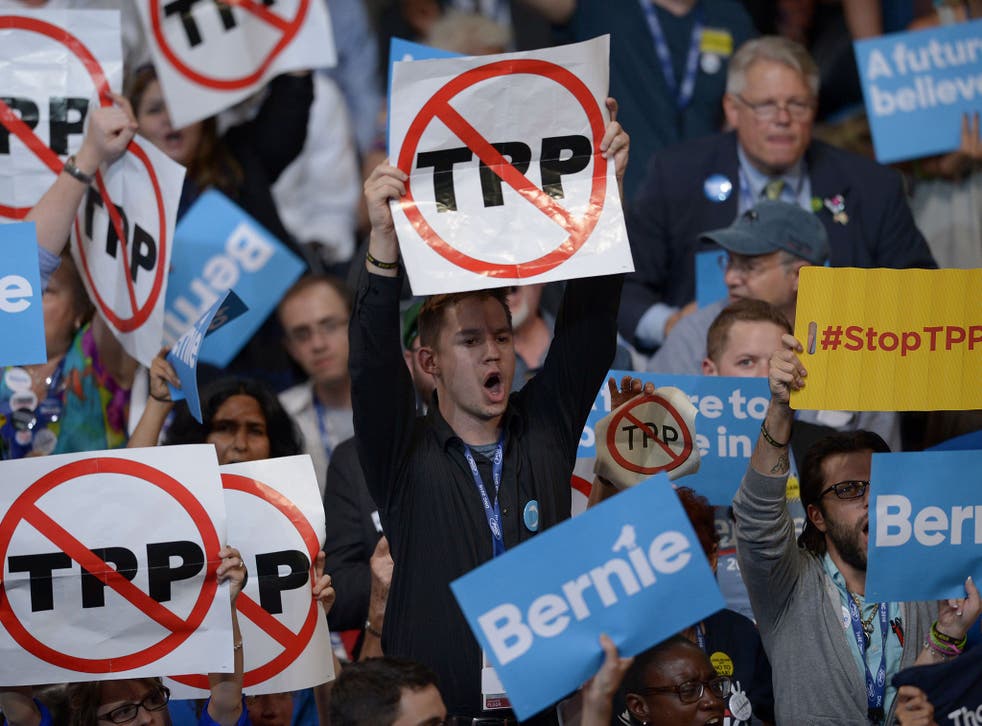 The US Congress will abandon the Trans-Pacific Partnership deal after Donald Trump's inauguration, the Obama administration concedes.
White House officials have admitted they do not believe the controversial free trade deal with 11 other Pacific nations will pass through Congress before the formal transition of power on 20 January.
The TPP deal, along with the Transatlantic Trade and Investment Partnership (Ttip) deal with the EU, is one of the cornerstones of President Barack Obama's agenda but it is unpopular with many Americans.
Ben Rhodes, an advisor to Barack Obama, said: "We're clear-eyed about the current situation.
"But we believe what we believe about the value of trade and the importance of the Asia-Pacific region to the United States.
"And I think, given its size and importance, it's going to have to continue to be a focus for the next president and Congress going forward no matter what."
Earlier this week, both Democrat and Republican lawmakers said they would not put the bill forward during the so-called "lame duck session" before new Congressmen and women are sworn in January.
World reaction to President Trump: In pictures

Show all 29
Despite support for the deal on both sides of the aisle, during the presidential campaign it became the symbol of the decline of US manufacturing.
President-elect Donald Trump said the US' current trade deals amounted to "the continuing rape of our country" and promised to rip them up with other countries.
He claimed "stupid" lawmakers who drafted them had been tricked into allowing jobs to go abroad by foreign bureaucrats.
Meanwhile, Democrat candidate Hillary Clinton – who supported the deal while serving as Secretary of State – vowed to scrap the deal in office after being forced to move to the left after the unexpected success of anti-free trade Bernie Sanders during the party's primaries.
The deal, which was signed in February but has not been ratified by the US government, would have phased out thousands of tariffs making it easier to sell US products in emerging markets like Mexico and Malaysia.
It also included provisions to fight internet and copyright violations, wildlife trafficking and child labour.
But opponents of the deal said it does not do enough to protect workers from foreign competition and could allow foreign countries to sue for exemptions to various US trading rules.
The election of Mr Trump, along with the Brexit vote in the UK, has been regarded as a rejection of the globalisation of the previous two decades.
Register for free to continue reading
Registration is a free and easy way to support our truly independent journalism
By registering, you will also enjoy limited access to Premium articles, exclusive newsletters, commenting, and virtual events with our leading journalists
Already have an account? sign in
Register for free to continue reading
Registration is a free and easy way to support our truly independent journalism
By registering, you will also enjoy limited access to Premium articles, exclusive newsletters, commenting, and virtual events with our leading journalists
Already have an account? sign in
Join our new commenting forum
Join thought-provoking conversations, follow other Independent readers and see their replies