Donald Trump's healthcare bill: Hospitals, doctors and medical insurers unite to condemn legislation
Cuts imposed by wide-ranging bill expected to hit millions of Americans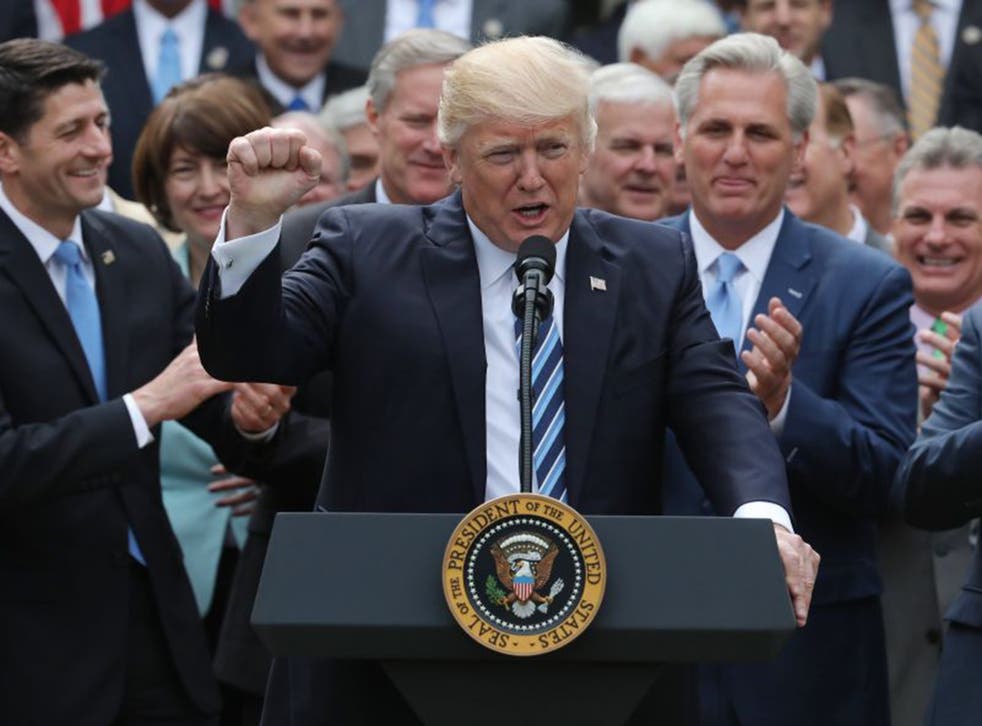 Hospitals, doctors, health insurers and some consumer groups, with few exceptions, are speaking with one voice and urging significant changes to the Republican healthcare legislation that passed the House on Thursday.
The bill's impact is wide-ranging, potentially affecting not only the millions who could lose coverage through deep cuts in Medicaid or no longer be able to afford to buy coverage in the state marketplaces. With states allowed to seek waivers from providing certain benefits, employers big and small could scale back what they pay for each year or reimpose lifetime limits on coverage. In particular, small businesses, some of which were strongly opposed to the Affordable Care Act, could be free to drop coverage with no penalty.
The prospect of millions of people unable to afford coverage led to an outcry from the healthcare industry as well as consumer groups. They found an uncommon ally in some insurers, who rely heavily on Medicaid and Medicare as mainstays of their business and hope the Senate will be more receptive to their concerns.
"To me, this is not a reform," said Michael J. Dowling, the chief executive of Northwell Health, a large health system in New York. "This is just a debacle."
After the House passed the bill Thursday, the insurance industry's two major trade groups urged lawmakers to increase the tax credits available to help people pay for coverage, and to adjust them to assist those who are older, live in high-cost areas or have lower incomes.
But the overriding concern is the broad reductions proposed for Medicaid. Even for insurers that have largely abandoned the individual market, like UnitedHealth Group and Aetna, a substantial portion of their business is providing coverage under Medicaid.
Employers and others said they were also concerned about the effects on freelancers, who are self-employed, or contract workers in the so-called gig economy.
Depending on their income, those workers have shuttled between Medicaid and the individual insurance market under the federal health care law, which offered a greater level of stability, said Nell Abernathy, vice president of research and policy at the Roosevelt Institute, a left-leaning economic research organisation.
Donald Trump's first 100 days: in cartoons

Show all 33
"A huge swath of Americans are in insecure work arrangements," she said. "This repeals that level of security, which was not perfect, but it was a step in the right direction."
Copyright The New York Times
Join our new commenting forum
Join thought-provoking conversations, follow other Independent readers and see their replies