Tuscaloosa plane crash: 6 couples killed, leaving 11 children orphaned
The pilot reportedly issued a distress call before crashing short of the airport runway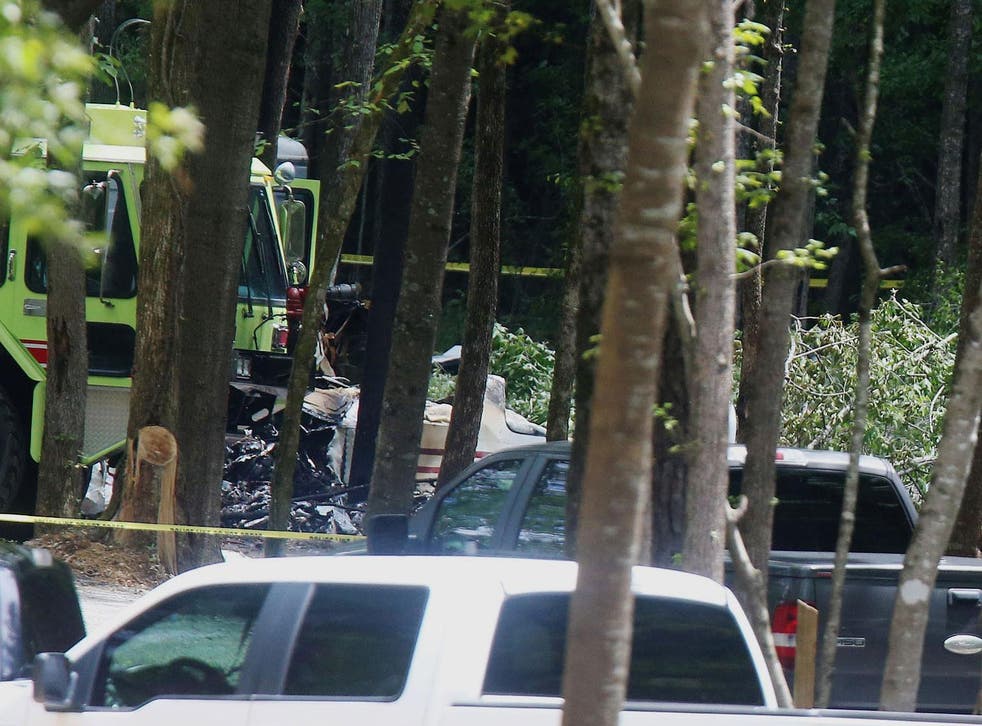 Three married couples were killed in an Alabama plane crash, leaving 11 children orphaned in the aftermath.
The National Transportation Safety Board is investigating the crash, which occurred late on Sunday morning. The pilot reportedly issued a distress call around 11.10 am before crashing short of the runway at Tuscaloosa County Regional Airport.
Nearby Northport mayor told reporters that the plane came down in trees roughly 1,000 feet away from where it was intended to land. Emergency crews were on the scene within three minutes, he said.
Firefighters were able to extinguish a small fire, but the six aboard the Piper Navajo aircraft had already died.
Four of the six people killed in the crash were dentists from Oxford, Mississippi, where they were returning after attending a dental conference in Florida, WBRC reported.
Dr Jason Farese and Dr Lea Farese worked in a dental practice together since 2004, according to a local Fox affiliate reported. They left behind three of their own children.
"I remember Jason when he was a redheaded, freckled kid, and he would run around and play while the adults were playing family tennis," said Clarksdale mayor Bill Luckett. "He had a great personality."
Dr Austin Poole and his wife, Angie, had five children, and operated a practice in Clarksdale.
Mr Luckert also fondly recalled the Pooles, calling them "energetic, outgoing, good people" who loved life.
Dr Michael Perry was also with his wife, Kim. Perry had five practices in Mississippi. They left behind three children.

"They were really good together," Todd Wade, a friend of the couple, told the Clarion-Ledger. "They wanted to help people without anybody ever knowing, which is a testament to both of them.
"They're givers but don't want the spotlight or the notoriety from giving. … They gave gifts out of love."
Register for free to continue reading
Registration is a free and easy way to support our truly independent journalism
By registering, you will also enjoy limited access to Premium articles, exclusive newsletters, commenting, and virtual events with our leading journalists
Already have an account? sign in