Hillary Clinton slams Republicans who humour Trump as having 'no spine'
'The election was not close. There was no evidence of fraud' wrote Clinton lashing out at Trump and Republicans
Stuti Mishra
Friday 11 December 2020 13:23 Comments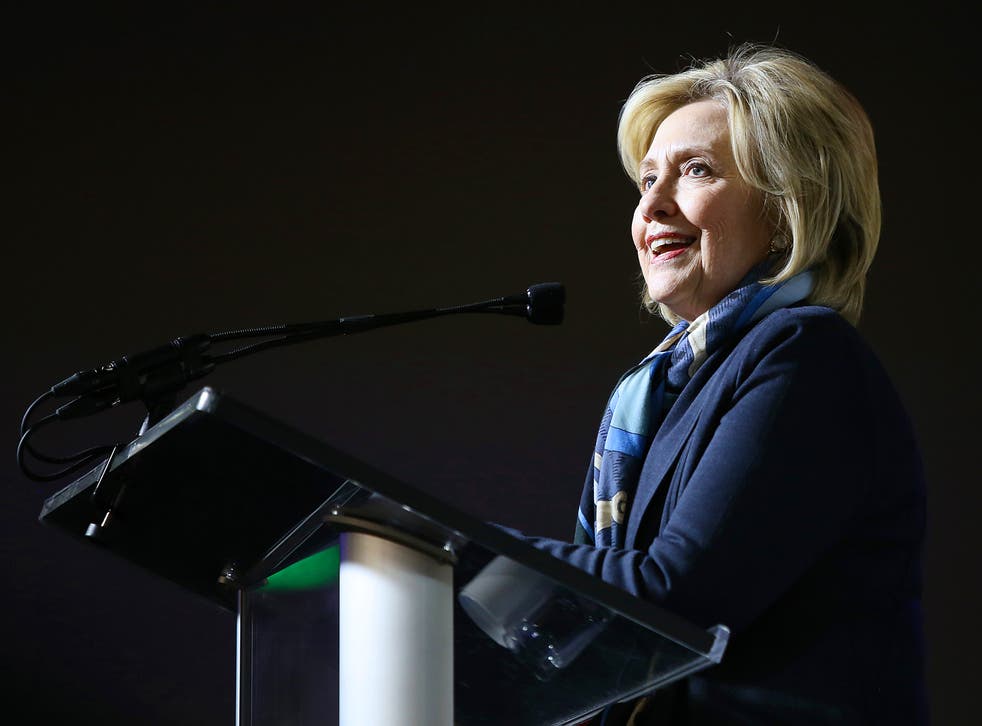 Leer en Español
Former Democratic presidential nominee Hillary Clinton slammed elected Republicans on Twitter for continuing to "humour" Donald Trump and failing to stand up to him and his repeated claims of "widespread fraud" in elections. 
The former secretary of state spoke out about Mr Trump's continuous refusal to accept the results of the 2020 presidential race saying in a tweet on Thursday: "The election was not close. There was no evidence of fraud. The states have certified the results. Yet Trump continues to try to overturn the election at the expense of our democracy."
"The emperor has no clothes," she added. "Republican electeds who continue to humor him have no spines."
Ms Clinton's reaction comes after Republicans on the Joint Congressional Committee rejected a resolution to acknowledge Joe Biden as the elected president. Mr Trump has been tweeting his claims of election fraud every day, which so far remain unsubstantiated. According to the Financial Times, the Trump team has filed 50 lawsuits so far alleging various discrepancies in the election results, although most of their pleas have either been rejected or withdrawn.
The Washington Post also reported last week that 88% of all Republicans serving in Congress wouldn't say who won the election. Although a few Republican officials have also refused to agree to president's claims of "widespread fraud" drawing flak from Mr Trump and his supporters.
Mr Biden won the presidential elections with 306 electoral college votes and the highest popular votes ever cast for a president at 7 million, 1 million more than Mr Trump who won 232 college points. 
Last month, as Politico reported, Ms Clinton described Trump's refusal to concede as a "terrible aberration" and noted that all of his predecessors participated in peaceful and orderly transitions of power.
Ms Clinton, who lost to Mr Trump in the 2016 elections has also criticised Trump's presidency and his conduct after his defeat several times. "Donald Trump has demonstrated a callous disregard for democratic norms and the rule of law which undergird democracies," Mr Clinton said earlier at an event in Italy.
Ms Clinton after conceding to Mr Trump in 2016 also declared his victory as "illegitimate", blaming his victory on Russian meddling.
Register for free to continue reading
Registration is a free and easy way to support our truly independent journalism
By registering, you will also enjoy limited access to Premium articles, exclusive newsletters, commenting, and virtual events with our leading journalists
Already have an account? sign in
Join our new commenting forum
Join thought-provoking conversations, follow other Independent readers and see their replies