Gayle Manchin: Biden nominates wife of key Democratic senator to chair economic agency
Conservative Democrat Joe Manchin often swing vote in tied Senate
Oliver O'Connell
New York
Friday 26 March 2021 16:02 Comments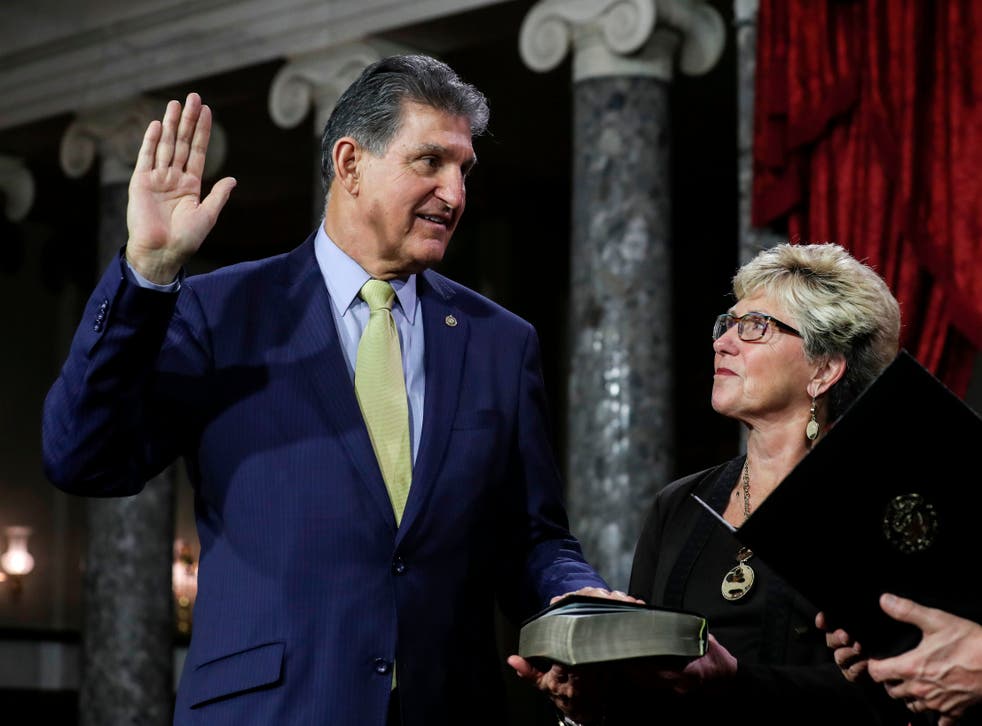 Leer en Español
Joe Biden is nominating Gayle Manchin, the wife of key conservative Democratic senator Joe Manchin, to lead a federal commission that works with states to strengthen the economy in the Appalachian region.
If confirmed by the Senate, Ms Manchin will co-chair the Appalachian Regional Commission, an economic development partnership agency established in 1965 in which the federal government partners with 13 states to invest in local communities and create jobs.
Representing West Virginia, Senator Manchin has major influence over the president's agenda as a key swing voter in the 50-50 tied Senate.
Without his vote, and with slim chance of support from across the aisle, Vice President Kamala Harris would be unable to cast tie-breaking votes to pass Democrat legislation.
Mr Manchin's vote proved crucial in passing the $1.9 trillion American Rescue Plan.
Read more:
The same applies for Senate confirmations, and Mr Manchin's opposition to Neera Tanden's nomination to head the Office of Management and Budget ultimately saw her withdraw from consideration.
Regarding upcoming legislation, on Wednesday Mr Manchin said he was in favour of an "enormous" infrastructure package paid for in part by revisiting Donald Trump's 2017 tax law, including raising the corporate rate.
The White House is currently putting together a $3 trillion package that includes provisions on infrastructure, renewable energy, and boosting employment.
A White House press release describes Ms Manchin as an educator with an extensive background in local and statewide educational partnerships in West Virginia
She was a board member and president of the State Board of Education during her time as first lady when her husband was governor from 2005 to 2010.
Ms Manchin would replace the current federal co-chair Tim Thomas, nominated by Mr Trump and confirmed in 2018.
The other co-chair, representing the states, is the Democratic governor of Virginia Ralph Northam.
Register for free to continue reading
Registration is a free and easy way to support our truly independent journalism
By registering, you will also enjoy limited access to Premium articles, exclusive newsletters, commenting, and virtual events with our leading journalists
Already have an account? sign in
Join our new commenting forum
Join thought-provoking conversations, follow other Independent readers and see their replies