New York City mayor affirms city's plan to carry out Paris climate agreement commitments
American cities and states are stepping up to fill the void that Trump left behind in withdrawing from the Paris agreement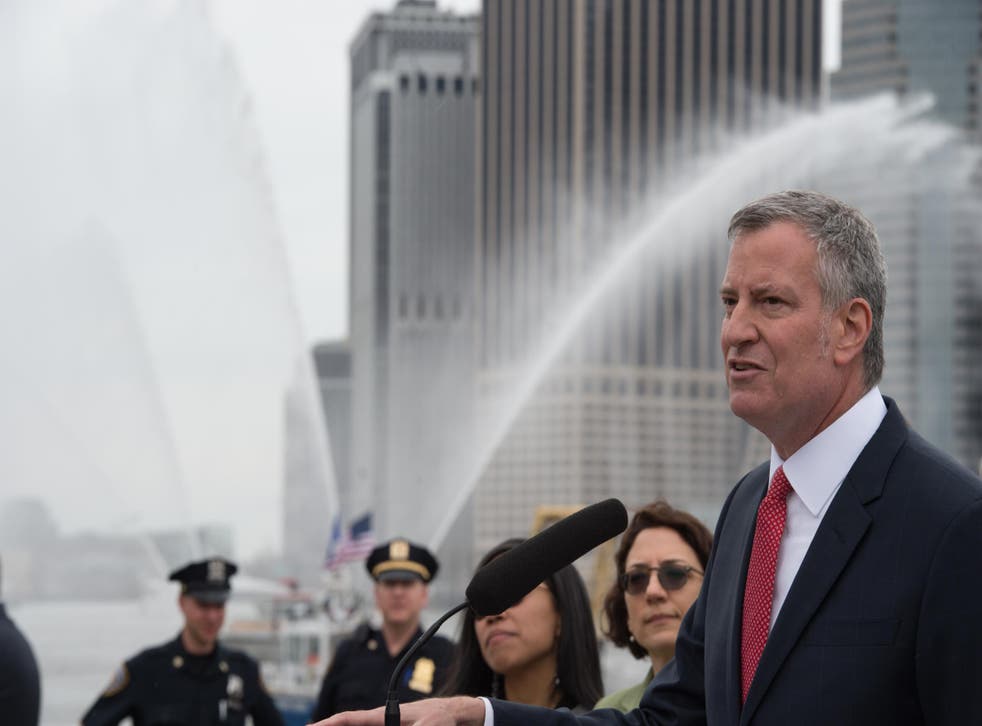 New York has become the latest American city to put into action its commitment to the Paris climate accord after Donald Trump signalled that the US would drop out of the deal.
Mayor Bill DeBlasio signed an executive order directing the city to develop a plan to honour the commitments now spurned by the federal government, which includes reducing greenhouse gas emissions by 80 percent by 2050 with the goal of hopefully keeping global average temperatures from rising beyond 1.5 degrees Celsius.
"We here in New York City are shocked at the development this week in Washington, D.C., to see the president of the United States pull out of the Paris accord and literally set this nation, and the whole globe, on the path of denial," Mr DeBlasio said.
New York City is joined by several other American states and localities in vowing to uphold the previous American commitment to reach the goals laid out in the Paris agreements.
During Mr Trump's announcement to tell the world that the US was withdrawing, he said that he was elected to represent "Pittsburgh, not Paris," leading the mayor of that Pennsylvania city to soon after say that Pittsburgh was still planning on going forward with reducing its carbon footprint. New York State, California, and Washington State have formed an alliance to work on reducing greenhouse gas emissions that are leading to rising global temperatures.
On the international stage, Mr Trump's decision to withdraw the US from the deal drew notable outrage. Leaders in Italy, Germany, and France released a rare joint statement condemning Mr Trump's actions, and said that the deal wasn't renegotiable even though the US President said he would seek a better deal than what Paris outlined.
10 photographs to show to anyone who doesn't believe in climate change

Show all 10
The French ministry also trolled the White House, releasing an annotated version of a video that Washington released explaining why they had pulled out of the deal. The French described the deal as a well-negotiated — and critically important — piece of international diplomacy.
Register for free to continue reading
Registration is a free and easy way to support our truly independent journalism
By registering, you will also enjoy limited access to Premium articles, exclusive newsletters, commenting, and virtual events with our leading journalists
Already have an account? sign in
Register for free to continue reading
Registration is a free and easy way to support our truly independent journalism
By registering, you will also enjoy limited access to Premium articles, exclusive newsletters, commenting, and virtual events with our leading journalists
Already have an account? sign in
Join our new commenting forum
Join thought-provoking conversations, follow other Independent readers and see their replies