Donald Trump 'to give Sylvester Stallone top arts job'
President-elect said to believe 70-year-old Rocky star could 'make art great again'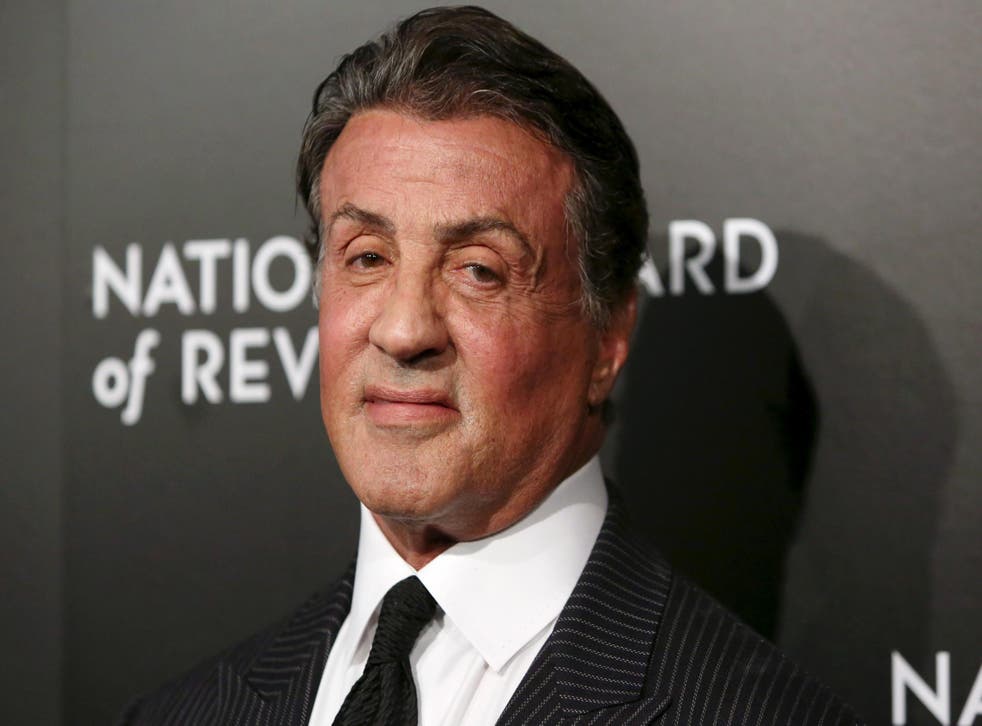 Donald Trump is reportedly planning on offering Sylvester Stallone a role in his administration.
The President-elect is said to be considering the 70-year-old actor and Rocky star for a senior arts role.
The position would likely be Chairman of the National Endowment for the Arts, a Government agency that offers funding to aspiring artists.
"It's been widely and wrongly assumed that a Trump Presidency will be hostile to the arts," a source told DailyMail.com.
"But Mr Trump feels this sort of A-list appointment is precisely the shot in the arm that the industry needs."
It is not known whether Mr Stallone would be open to accepting such a position, however he has previously shown an interest in politics when he backed John McCain's presidential campaign in 2008.
In a recent interview he told how he loved Donald Trump, but did not explicitly endorse his presidency.
"I love Donald Trump. He's a great Dickensian character. You know what I mean?" he told Variety Magazine.
"There are certain people like Arnold, Babe Ruth, that are bigger than life. But I don't know how that translates to running the world."
Last week, Mr Trump met with Rapper Kanye West at Trump Tower, allegedly discussing "life" issues.
It came following reports the President-elect was having trouble booking celebrities to perform at his inauguration.
During the presidential campaign, a gulf emerged between celebrity endorsements on the Democratic versus Republican side.
In spite of many of the world's most famous stars endorsing Hillary Clinton, including Beyonce, Jennifer Aniston and Robert De Niro, Mr Trump swept to an unexpected victory in the electoral vote.
The Independent has contacted the Trump administration for comment.
Register for free to continue reading
Registration is a free and easy way to support our truly independent journalism
By registering, you will also enjoy limited access to Premium articles, exclusive newsletters, commenting, and virtual events with our leading journalists
Already have an account? sign in
Register for free to continue reading
Registration is a free and easy way to support our truly independent journalism
By registering, you will also enjoy limited access to Premium articles, exclusive newsletters, commenting, and virtual events with our leading journalists
Already have an account? sign in
Join our new commenting forum
Join thought-provoking conversations, follow other Independent readers and see their replies