Donald Trump inauguration: Mormon Tabernacle Choir singer resigns rather than perform for President-elect
Jan Chamberlin said she had spent 'sleepless nights' before making her decision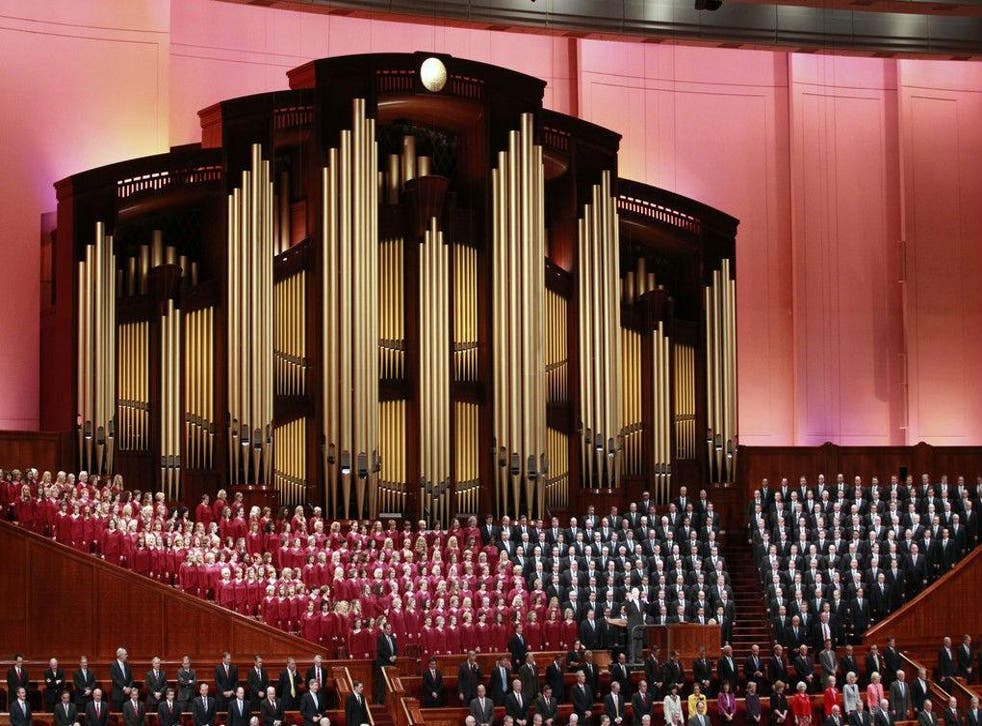 The organisers of Donald Trump's inauguration are already struggling to find performers who are willing to sing or play on his big day.
Several members of the Radio City Rockettes dance troupe have expressed anger that they have been booked for the event on January 20. A host of other performers have also made clear they would not participate.
Now, a member of the Mormon Tabernacle Choir, has resigned from the celebrated group over its decision to perform at the event in Washington DC.
Jan Chamberlin posted her resignation letter to choir leaders on her Facebook page on Thursday. In it, she said that by performing at the inaugural, the 360-member choir would appear to be "endorsing tyranny and fascism". She said she felt betrayed by the decision to take part.
"Since 'the announcement', I have spent several sleepless nights and days in turmoil and agony. I have reflected carefully on both sides of the issue, prayed a lot, talked with family and friends, and searched my soul," she continued.
"I've tried to tell myself that by not going to the inauguration, that I would be able to stay in choir for all the other good reasons. I've tried to tell myself that it will be all right and that I can continue in good conscience before God and man."
Trump's advisor suggests Obama's sanctions against Russia are to 'box in' the incoming President
The choir is part of the Church of Jesus Christ of Latter Day Saints. Church spokesman Eric Hawkins told the the Salt Lake Tribune that participation in the choir and the inaugural performance was voluntary.
Mr Hawkins said last week the choir's tradition of presidential performances should not be interpreted as "implied support of party affiliations or politics".
"Participation in the choir, including the performance at the inauguration, is voluntary," he said in a statement.
"Only a limited number of choir members are participating (the number is limited by the inaugural committee), and none are required to participate."
Leaders of the church announced the decision to perform last week. Not all 360 singers will make the trip, but church officials believe about 215 are expected to volunteer.
The newspaper said that the choir had previously sang at swearing-in ceremonies for George HW Bush, Richard Nixon and Lyndon Johnson. It also performed in inaugural parades for the two president Bush, and Ronald Reagan
Yet, soon after the church announced it would be taking part in Mr Trump's inaugural ceremony, Randall Thacker, a lifetime Mormon and past president of Affirmation, a support organisation for gay Latter-day Saints, launched a petition, and saying that the choir's participation "does not reflect the values of Mormonism and does not represent its diverse 15-plus million members worldwide".
The petition, calling on the choir to boycott the event, has received around 20,000 signatures.
Join our new commenting forum
Join thought-provoking conversations, follow other Independent readers and see their replies