US government 'under assault' from Donald Trump, says former intelligence chief
The former intelligence official said the system of checks and balances was not working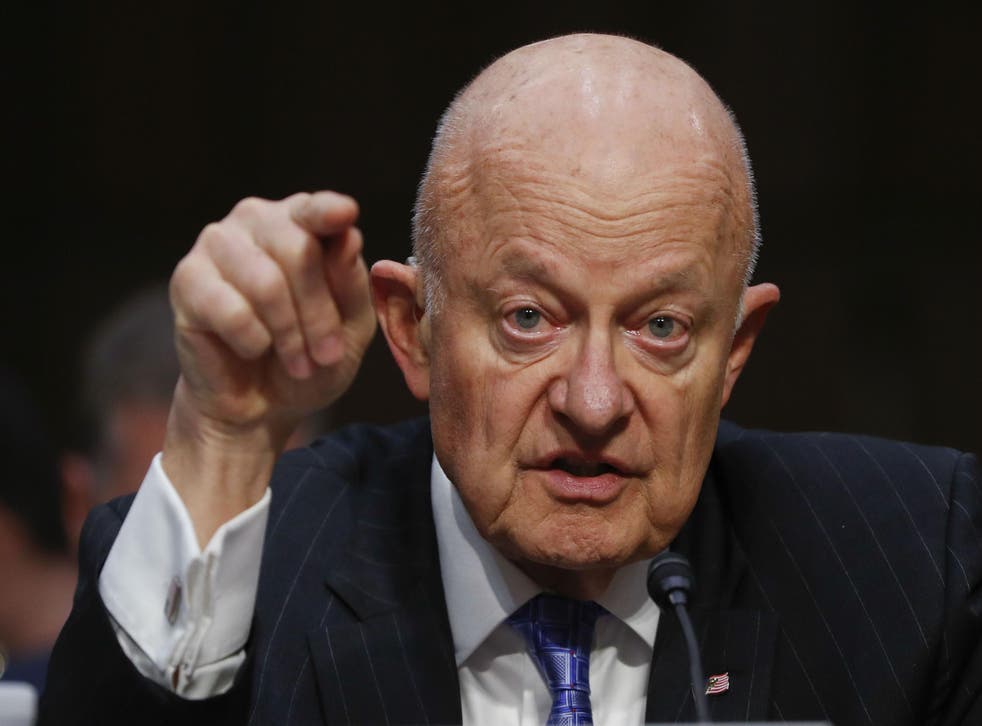 A former senior intelligence officer has claimed US institutions are "under assault" from Donald Trump and his administration.
James Clapper, who until January served as the Director of National Intelligence, said the system of government established by the so-called founding fathers, with its means of checks and balances, was not working properly.
"I think in many ways our institutions are under assault both externally - and that's the big news here is the Russian interference in our election system - and I think as well our institutions are under assault internally," Mr Clapper said.
Pressed on CNN, as to whether he meant US institutions were under assault from Mr Trump, he replied: "Exactly."
Mr Clapper spoke in the aftermath of Mr Trump's firing of James Comey and the slew of criticism it has triggered. The White House had initially claimed Mr Trump had acted because of the way Mr Comey handled the investigation into Hillary Clinton's use of a private email server.
However, Mr Trump subsequently admitted that Mr Comey's leadership of a probe into possible collusion between his campaign and Russia's alleged effort to interfere in the 2016 election, was a factor.
"When I decided to just do it, I said to myself, I said 'You know, this Russia thing with Trump and Russia is a made up story, it's an excuse by the Democrats for having lost an election that they should've won'," he told NBC.
Donald Trump says James Comey told him multiple times he was not under investigation
"The FBI has been in turmoil. You know that, I know that, everyone knows that."
Mr Clapper called on the other branches of the federal government to step up in their roles as a check on the executive.
"The founding fathers, in their genius, created a a system of three co-equal branches of government and a built-in system of checks and balances," he said. "I feel as though that is under assault and is eroding."
Democrats and several Republicans in Congress have publicly mulled pressing the Department of Justice to appoint a special prosecutor or establishing an independent investigative body that could look oversee a probe into Russia.
Mr Clapper also said that Mr Trump and the White House were wrong to cite his previous senate testimony on the questions about alleged collusion between his campaign and Moscow.
World news in pictures

Show all 50
"The bottom line is I don't know if there was collusion, political collusion," said Mr Clapper.
"I don't know of any evidence to it. So I can't refute it, and I can't confirm it."
The former intelligence chief had told a television interviewer in March that he did not know of evidence that demonstrated collusion between Russia and the Trump campaign - something the president seized on.
At a Senate Judiciary subcommittee hearing earlier this month, Mr Clapper clarified that statement, saying he was also unaware of the FBI's investigation into the matter until Mr Comey made it public in March.
Join our new commenting forum
Join thought-provoking conversations, follow other Independent readers and see their replies