Trump pulled out of Paris climate deal because he's 'jealous' of Obama, Tim Kaine says
The former vice presidential candidate says that Trump is surrounded by science deniers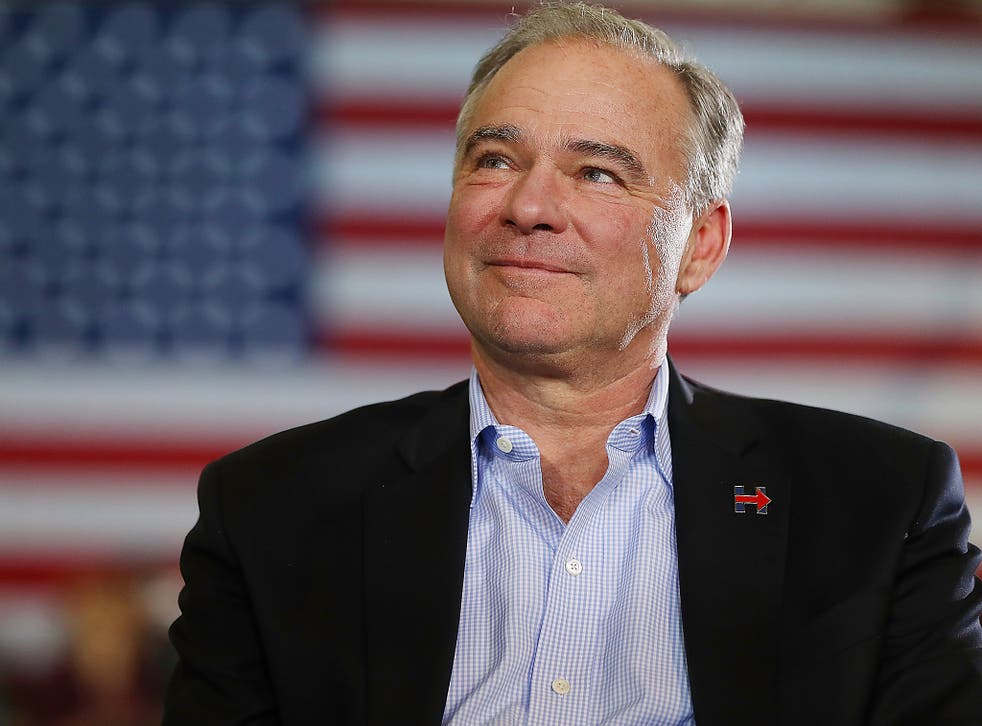 Former vice presidential candidate and Virginia Senator Tim Kaine says that Donald Trump decided to pull the US out of the Paris climate accord because he's jealous of Barack Obama's achievements.
"Why did Trump really walk away from #ParisAgreement? He's surrounded by science deniers and fossil fuel junkies," Mr Kaine wrote on Twitter.
The senator followed that up with speculation that Mr Trump is simply jealous of the man who inhabited the White House a year ago.
The president is "jealous of Obama accomplishments. But in the end, American innovative spirit is stronger than his insecurities," he wrote.
Mr Trump announced this week that the United States was withdrawing from the Paris climate agreement, sparking outrage both stateside and among the global community.
Leaders in France, Germany, and Italy released a joint statement condemning the decision, and said that the deal wasn't negotiable. America's neighbours to the north also expressed displeasure with the decision, and Canadian Prime Minister Justin Trudeau has reportedly been reaching out to American governors to talk about efforts to mitigate climate change.
10 photographs to show to anyone who doesn't believe in climate change

Show all 10
In withdrawing from the Paris accord, America joins a small group of nations to have not consented to the global effort to reduce carbon emissions. Just two other countries — Nicaragua and Syria — have abstained from the accord. Nicaragua abstained because the deal didn't impose mandatory emissions reductions, and therefore didn't go far enough. Syria, with the ongoing turmoil caused by the civil war there, wasn't able to negotiate effectively as a result of sanctions placed on the government there.
Join our new commenting forum
Join thought-provoking conversations, follow other Independent readers and see their replies