Civil rights hero John Lewis says he thinks Trump is racist after 's***hole countries' remarks
Mr Lewis is a civil rights icon, known for his activism during the Civil Rights Movement
Clark Mindock
New York
Sunday 14 January 2018 23:30 Comments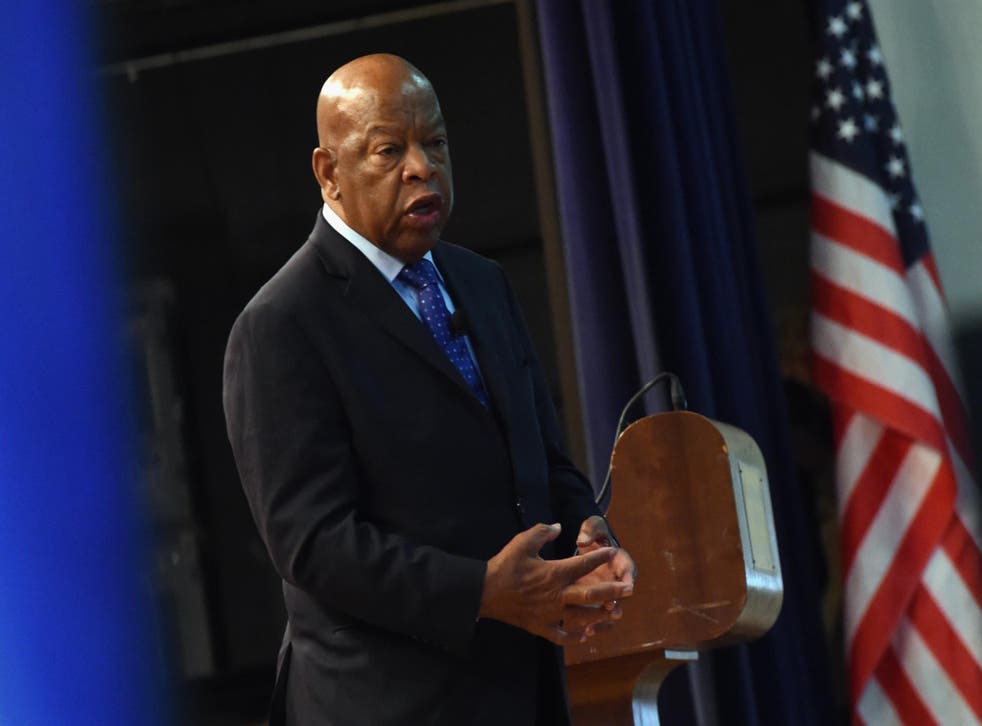 Civil rights icon and Congressman John Lewis says that he thinks President Donald Trump is racist after reports indicated that the President referred to Haiti and African countries as "s***hole countries".
"I think he is a racist," Mr Lewis said during a Sunday appearance on ABC's "This Week".
"We have to stand up. We have to speak up and not try to sweep it under the rug," he continued, when asked what can be done about the perceived racism in the White House.
Mr Trump's comments reportedly came during a meeting with Congressional leadership to try and determine a path forward towards immigration reform. At the time, the leaders were reportedly discussing how to help places like Haiti, which was devastated by an earthquake in 2010.
The President has denied using those specific words, but admitted that he had used a tough tone during the talks.
Just after those talks, Mr Trump delivered an address honouring Rev. Martin Luther King, who will be celebrated with a national holiday Monday.
Donald Trump's least presidential moments so far...

Show all 30
Mr Lewis said that it's impossible to reconcile Mr Trump's "s***hole" comments with his prepared remarks honouring King's legacy.
"There's not any way you can do that. It's unreal. It's unbelievable. It makes me sad. It make me cry," Mr Lewis said.
Mr Lewis and Mr Trump haven't exactly been on good terms before.
The civil rights hero found himself in the President's cross hairs last year before inauguration day when he said that Mr Trump was not a legitimately elected president. In response, Mr Trump called Mr Lewis' district crime infested, and suggested he should spend more time making it a better place for his constituents.
Mr Lewis was also one of several dozen House Democrats who voted in favour of beginning impeachment proceedings against Mr Trump and his presidency.
Register for free to continue reading
Registration is a free and easy way to support our truly independent journalism
By registering, you will also enjoy limited access to Premium articles, exclusive newsletters, commenting, and virtual events with our leading journalists
Already have an account? sign in
Join our new commenting forum
Join thought-provoking conversations, follow other Independent readers and see their replies