Electoral commissioner calls on Donald Trump to provide evidence of New Hampshire voter fraud
'The President has issued an extraordinarily serious and specific charge. Allegations of this magnitude cannot be ignored'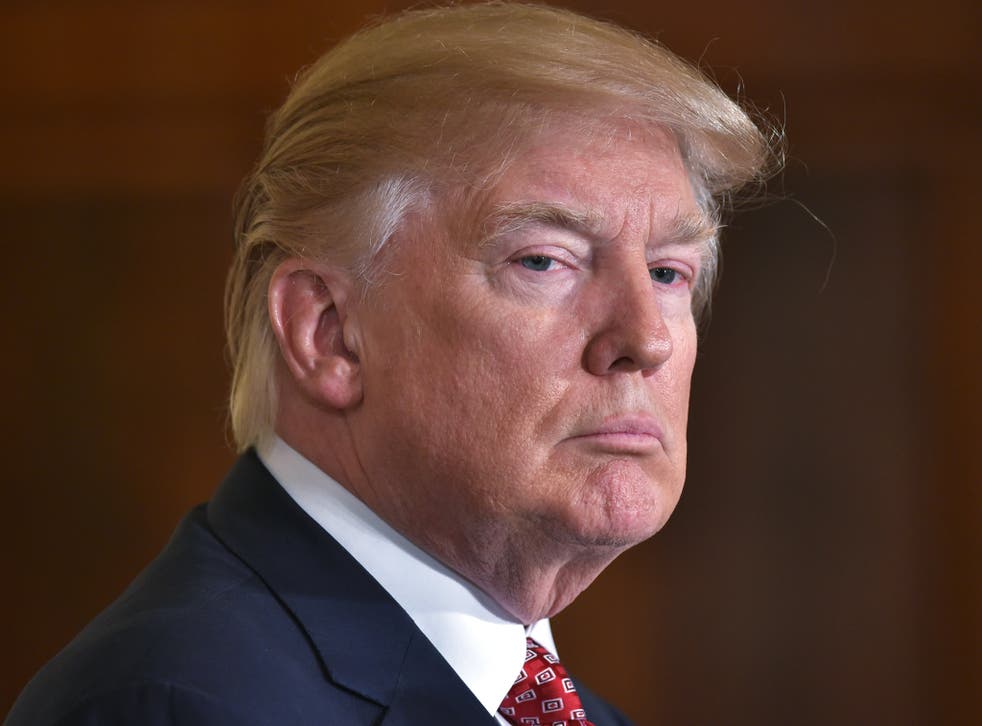 A US electoral commissioner has called on Donald Trump to share evidence of the voter fraud he alleged took place in New Hampshire.
Commissioner Ellen Weintraub of the Federal Electoral Commission said the President had made issued an "astonishing" claim which "cannot be ignored".
The previous day, Mr Trump reportedly told a room full of politicians that "thousands" of "illegal" voters had been driven into New Hampshire to cast ballots, denying him and the state former Senator, Kelly Ayotte, a victory.
Despite winning the Electoral College vote, the President has made a number of allegations of election voter fraud, but without ever providing evidence.
Jim Jefferies slams Piers Morgan's defence of Donald Trump live on US talk show
His remarks about alleged New Hampshire voter fraud were therefore covered in the US press, with MSNBC host Christopher Hayes calling them "deranged".
Commissioner Weintraub, appointed by George W Bush in 2002, quickly responded and released a statement calling for further investigation into the claims.
"President Trump has alleged an astonishing voter-fraud scheme that he claims denied him and former Sen. Kelly Ayotte victory in the state of New Hampshire in the 2016 elections," Commissioner Weintraub said.
The details Mr Trump related would amount to thousands of felony criminal offenses under New Hampshire law, she added.
Commissioner Weintraub continued: "As a Commissioner on the Federal Election Commission, I am acutely aware that our democracy rests on the faith of the American people in the integrity of their elections.
"The President has issued an extraordinarily serious and specific charge. Allegations of this magnitude cannot be ignored.
"I therefore call upon President Trump to immediately share his evidence with the public and with the appropriate law-enforcement authorities so that his allegations may be investigated promptly and thoroughly."
Reports surfaced of Mr Trump's comments at a private lunch meeting with Senators.
The controversial orders Donald Trump has already issued

Show all 9
As soon as journalists exited the room, Politico reported, Mr Trump noticed former New Hampshire Senator Ms Ayotte and began speaking about the election in that state.
The President lost the vote in New Hampshire but reportedly said he and Ms Ayotte would have won if were not for "thousands" of people "brought in on buses" from neighbouring states to "illegally" vote.
"An uncomfortable silence" followed, according to one person at the meeting.
Earlier in the month, President Trump told Fox that Vice President Mike Pence would be charged with leading a commission into voter fraud.
According to Mr Trump, people registering and voting in more than one state are the main problem. However, he has not produced any evidence to verify his claim.
Register for free to continue reading
Registration is a free and easy way to support our truly independent journalism
By registering, you will also enjoy limited access to Premium articles, exclusive newsletters, commenting, and virtual events with our leading journalists
Already have an account? sign in
Register for free to continue reading
Registration is a free and easy way to support our truly independent journalism
By registering, you will also enjoy limited access to Premium articles, exclusive newsletters, commenting, and virtual events with our leading journalists
Already have an account? sign in
Join our new commenting forum
Join thought-provoking conversations, follow other Independent readers and see their replies