Young immigrant 'Dreamers' who enlist in US army won't be deported, Trump's Defence Secretary says
Fate of some 800,000 young immigrants who secured legal protection remains unclear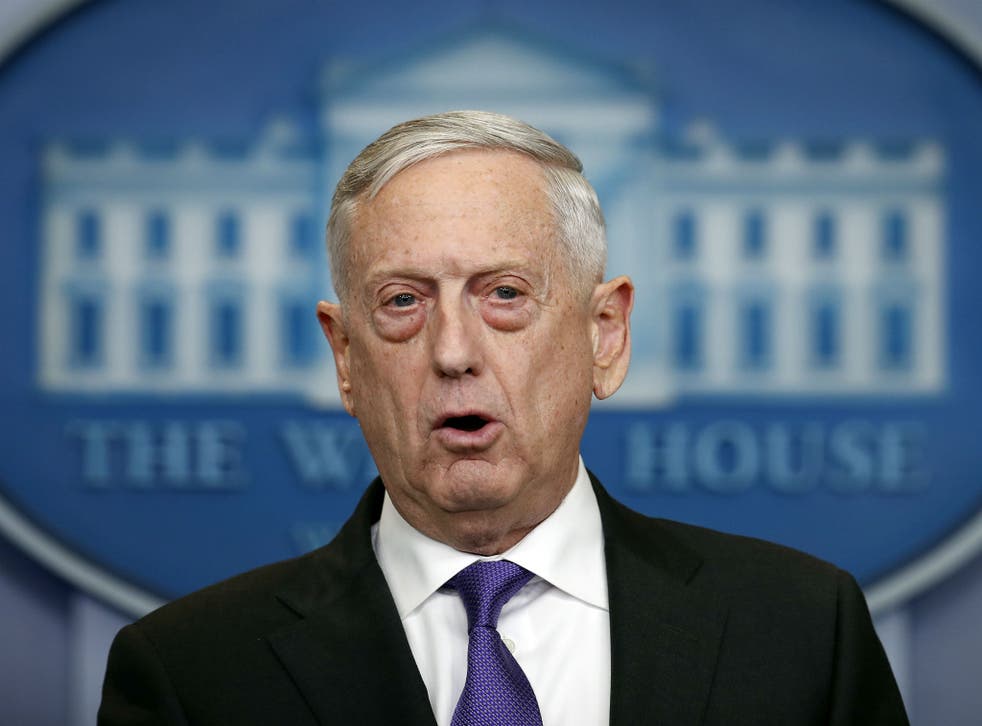 Young immigrants who enlisted in the military after receiving temporary legal status will not be deported, Secretary of Defence James Mattis has said.
So-called Dreamers — immigrants who are in America illegally after coming to the country as children — are at the nexus of a political fight over immigration after Donald Trump suspended a programme offering them work permits and a reprieve from deportation.
Hundreds of thousands of Dreamers who secured status from the Deferred Action for Childhood Arrivals (DACA) initiative are in a state of anxious limbo, waiting to see if Congress will renew the programme. But Mr Mattis said the roughly 800 serving in the military should not worry.
"We would always stand by one of our people," Mr Mattis told reporters.
The top general added that immigrants who had committed a "serious" felony or faced a federal judge's deportation order could still be deported. That tracks with the rules set out by DACA, which still requires a clean criminal record and allows recipients to lose their status if they commit crimes.
As head of the Pentagon, Mr Mattis does not oversee immigration enforcement, a duty that falls to the Department of Homeland Security. Mr Mattis said he had received an assurance about Dreamers who are currently serving or were honourably discharged from Homeland Security Secretary Kirstjen Nielsen.
World news in pictures

Show all 50
Some 70,000 non-citizens enlisted in the military over the course of a decade, according to a 2011 study, comprising about four per cent of new recruits. But while serving in the military can offer an expedited path to citizenship, it does not offer immunity from deportation
A veteran of the conflict in Afghanistan and green card holder who is originally from Mexico is fighting his deportation after serving time for a drug crime.
Fox News slams Trump's idea for a military parade
Donald Trump has said he supports offering Dreamers a path to citizenship in exchange for tougher border security, including funding for his proposed wall, and nixing a green card lottery and a mechanism for legal immigrants to sponsor relatives to move to the US.
Democratic leaders have rejected that type of tradeoff, advocating for a "clean" DACA deal that spins off Mr Trump's goals into a separate bill. Earlier this week House Minority Leader Nancy Pelosi shattered the chamber's previous speaking record by talking for more than eight consecutive hours in an attempt to focus attention on Dreamers.
Register for free to continue reading
Registration is a free and easy way to support our truly independent journalism
By registering, you will also enjoy limited access to Premium articles, exclusive newsletters, commenting, and virtual events with our leading journalists
Already have an account? sign in
Register for free to continue reading
Registration is a free and easy way to support our truly independent journalism
By registering, you will also enjoy limited access to Premium articles, exclusive newsletters, commenting, and virtual events with our leading journalists
Already have an account? sign in
Join our new commenting forum
Join thought-provoking conversations, follow other Independent readers and see their replies