FBI agents 'disappointed' by James Comey getting fired and not 'thankful' as Donald Trump claimed, reveal emails
Hundreds of messages show staff found decision 'unsettling', 'unexpected' and 'hard to understand'
Lucy Pasha-Robinson
Tuesday 06 February 2018 17:11 Comments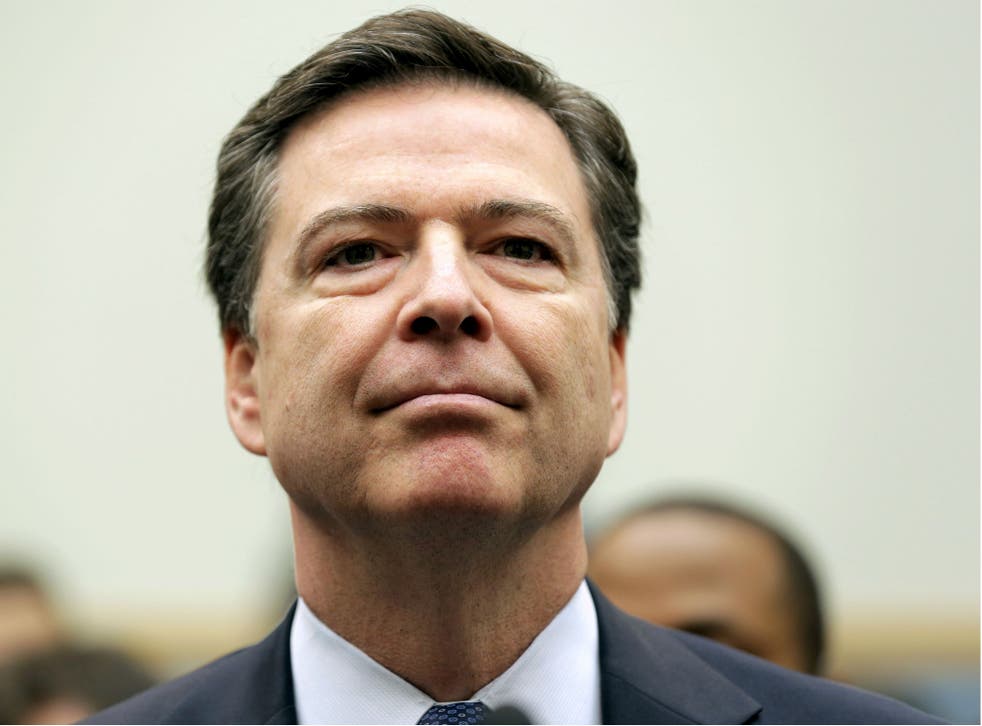 FBI employees expressed "shock" and "disappointment" after James Comey was fired, new emails have revealed – contradicting Donald Trump's claim staff had lost confidence in the bureau chief.
Just a day after the US President took the controversial decision to remove the FBI director from his post, White House staff claimed "the rank and file of the FBI had lost confidence" in Mr Comey, with then deputy press secretary Sarah Huckabee Sanders saying "countless members of the FBI" had told her they were "grateful and thankful".
But hundreds of leaked emails, obtained by LawFare, have now shown employees were surprised by the news, with many expressing sorrow and dismay over the "unsettling" decision.
One agent said he hoped it was "an instance of fake news." Another said the news was "unexpected and hard to understand."
John Bennet, San Francisco bureau head, said: "These events are hard to hear and harder to comprehend."
Renae McDermott, special agent in charge of the Knoxville field office, said in an email to staff: "Unexpected news such as this is hard to understand but I know you all know our Director stood for what is right and what is true!!!...He truly made us better when we needed it the most."
Donald Trump's first year: in pictures

Show all 29
David Gelios, the special agent in charge of the Detroit field office, said: "I just saw CNN reporting that Director Comey has been fired by President Trump. I have no notification from HQ of any such thing. If I receive any information from HQ, I will advise. I'd ask all to stand by for clarification of this reporting.
"I am only sending this because I want everyone to know I have received no HQ confirmation of the reporting. I hope this is an instance of fake news."
Mr Trump's decision to fire Mr Comey in May 2017 unleashed a storm of claims the former billionaire businessman was trying to obstruct the probe into alleged Russian collusion in his election campaign.
Mr Comey testified in Congress that Mr Trump asked him to drop an investigation of his campaign's ties to Russian officials.
He, along with former Director of National Intelligence James Clapper and former CIA Director John Brennan, issued a report in January 2017 describing an unprecedented Russian intelligence operation to undermine the US democratic process and help elect Mr Trump.
Register for free to continue reading
Registration is a free and easy way to support our truly independent journalism
By registering, you will also enjoy limited access to Premium articles, exclusive newsletters, commenting, and virtual events with our leading journalists
Already have an account? sign in
Join our new commenting forum
Join thought-provoking conversations, follow other Independent readers and see their replies