Florida lawmakers vote to label porn a 'public health risk', after refusing to consider an assault weapons ban
The sponsor of the bill says that Republicans have blocked debate on the weapons bill for at least two years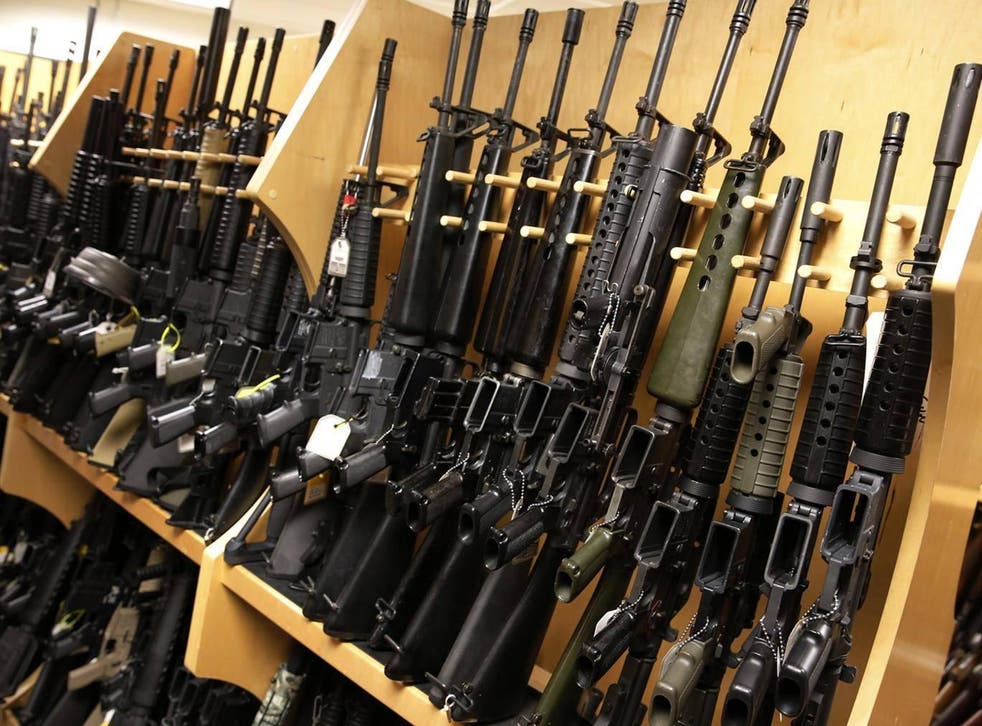 Less than a week after the school shooting in Florida that left 17 people dead, students from Marjory Stoneman Douglas High School have been told that pornography is a more pressing public health risk than guns.
After voting against bringing an assault weapons ban to the House floor Tuesday, Republicans in the Florida House of Representatives moved on to a proposal to label pornography a "public health risk". The measure was passed by a voice vote.
Many students from Stoneman who had travelled to the state capital to lobby their legislators for stronger gun controls were reportedly in the House gallery overlooking the chamber.
"Unfortunately, just five days after 17 people were gunned down at a Florida school, the Florida House just passed a bill that declares pornography a 'public health risk,'" Rep Carlos Guillermo-Smith, who has sponsored the assault weapons ban for the past two years, told The Independent.
"Basically, what they have determined is that these are the Republican priorities in 2018: Wasting our time with debate and legislation that declares porn as a health threat, meanwhile we can't even get a single debate, vote, or hearing on anything related to assault weapons," he continued. "That's really sad."
For Mr Guillermo-Smith, the relative silence regarding the assault weapons ban is nothing new. He promised to push for that kind of legislation while on the campaign trail in 2016 after the last major mass shooting in his state — the Pulse Nightclub massacre that left 49 dead — and has been stonewalled by Republicans since.
Florida shooting – in pictures

Show all 10
But, he says that the voices of the students who have descended upon Tallahassee in recent days shows promise.
Following the shooting in Parkland, students began speaking up, condemning politicians who accept money from the National Rifle Association as putting their lives at risk. In a Saturday rally in Ft Lauderdale, they pledged to fight to remove any politician who does not support gun control reforms.
They are organising a massive march in Washington DC to push for gun control, too, which has sparked similar planning in communities across the country. Just Tuesday they received a promise for a $500,000 donation from George and Amal Clooney, who said the movement "inspired" them.
"The reality is that, while these students were stunned and horrified that Republicans refused to debate a ban on assault weapons while they were in the chamber, these students understand that they are in for a long, hard fight to keep our communities safe from gun violence," Mr Guillermo-Smith said. "They've already experienced the horror. They've already experienced worse than any of us adults ever will."
The pornography bill was sponsored by Republican Rep Ross Spano, who is running to become the state's attorney general. A phone call to Mr Spano's office for comment was not returned.
Join our new commenting forum
Join thought-provoking conversations, follow other Independent readers and see their replies