'Throwback O-G mail': Obama jokes about finstas and TikTok in video appeal to young voters
'A lot of people out there trying to confuse and mislead you about this election'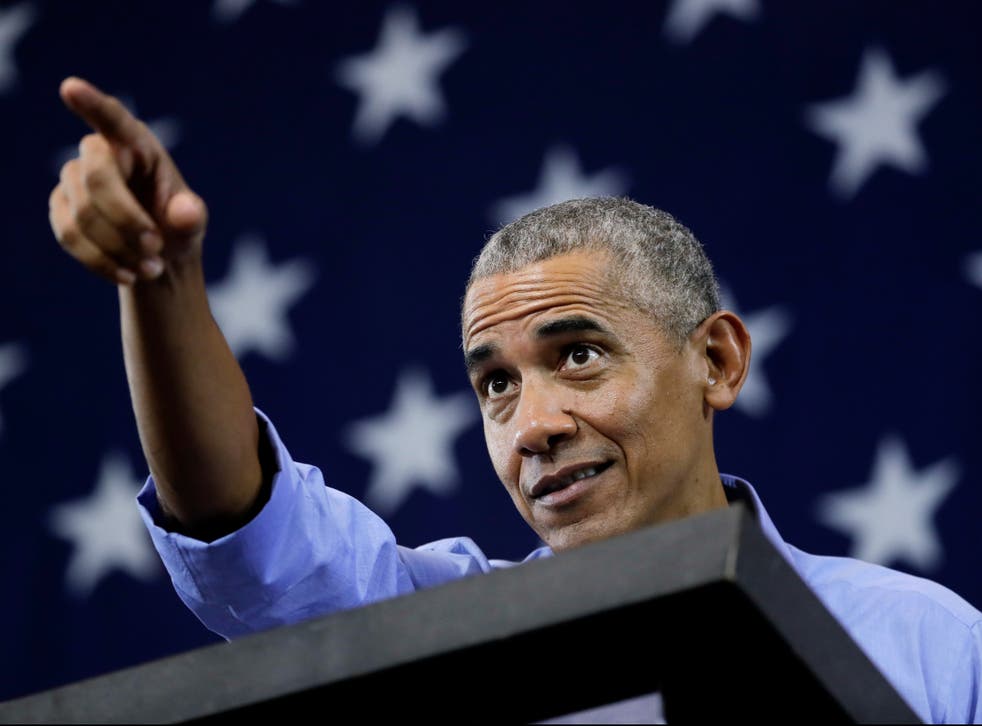 Barack Obama has released a new lighthearted video encouraging young people to make a plan to vote in November's presidential election in which he addresses concerns over mail-in voting.
During the video, published by ATTN on Wednesday, Mr Obama makes an attempt to appeal to young voters with references to TikTok, Donald Glover, and Finsta's. 
He says that in return for the skills he has learnt from young people on how to "quarantine successfully", he wants to assist them in making a plan for voting in November's election.
The former president goes on to outline different voting options and jokes about mail-in voting. "I know that mail-in voting is an area where a lot of young people may have questions," he says.
"We're not talking email we're not talking gmail we're talking throw back vintage O-G mail," he jests.
He encourages anyone thinking about voting by mail to register and apply for their ballot straight away and "vote as early as you possibly can," seemingly makes a nod towards the political conflict over mail-in voting that has erupted since the pandemic began.
President Donald Trump has been vocal in his criticism of widespread mail in voting, suggesting it would lead to voter fraud.
Documented cases of mail-ballot fraud are extremely rare and experts have said successful mail-in fraud by foreign actors by mailing out fake ballots would be near impossible, Reuters reported.
The president has continually pushed back against Democrats attempts to allocate funding to ensure an effective mail-in system and has also been accused of trying to degrade the postal service ahead of the November elections in order to limit mail-in voting,
Mr Obama goes on to say: "a lot of people out there trying to confuse and mislead you about this election."
He then urges young people not to fall victim to those trying to make them "cynical" of the election process and "trying to get you to believe that your vote doesn't matter."
"Do not let them do that," he says. "Our democracy is a precious thing, and it's up to all of us to protect it."
Join our new commenting forum
Join thought-provoking conversations, follow other Independent readers and see their replies