British-born Putin critic has US visa revoked after Russia places him on international arrest list
Bill Browder said he has received no explanation from the US
Andrew Buncombe
New York
Monday 23 October 2017 17:43 Comments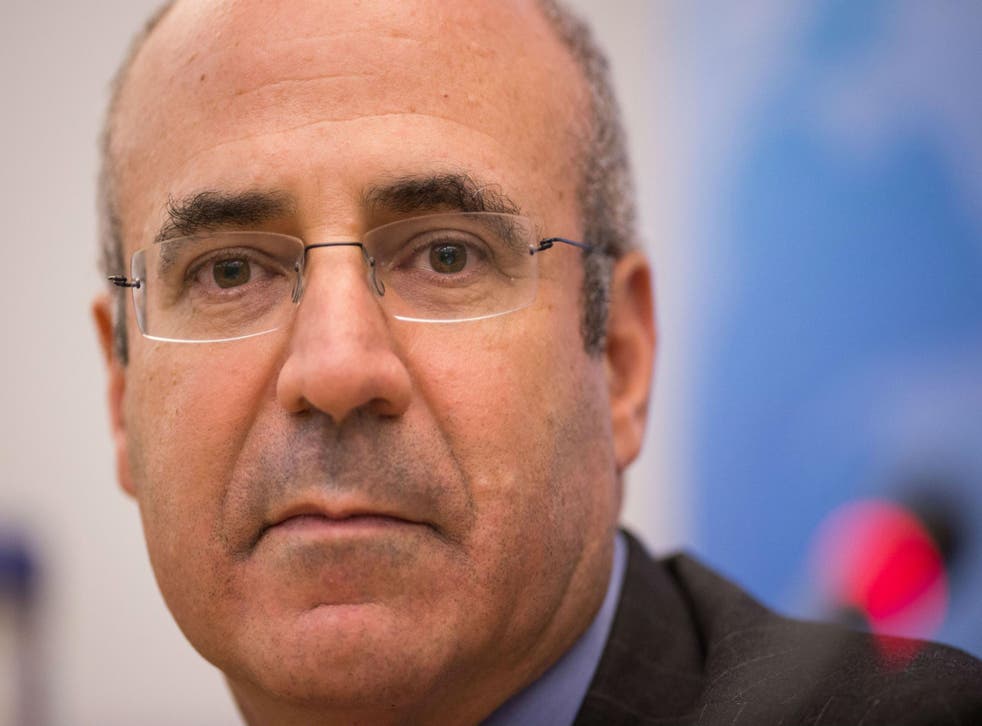 A British businessman and outspoken critic of Vladimir Putin said his ability to enter the US has been revoked after Russia placed him on an international police wanted list.
Bill Browder, a hedge fund manager and activist, said he was informed his so-called Global Entry status had been suspended and that he was unable to check in for a flight to the US, after Russia had him added to the Interpol arrest list.
Mr Browder, 53, who pushed for the US to enforce a powerful set of sanctions against figures close to the Kremlin, said Russia had tried on four previous occasions to have him placed on the Interpol Red List. Those requests were turned down, he said, but Russia then had his name added via a loophole known as "a diffusion".
The London-based businessman said he believed Russia was inspired to act after Canada last week passed its own version of the Magnitsky Act. The 2012 US law was drawn up to target Russian officials accused of being responsible for the 2009 death in custody of Sergei Magnitsky, Mr Browder's Russian lawyer who helped exposed money laundering said to total $230m.
"The Magnitksy Act was passed in Canada last week. It's devastating for Putin because it shows there are other nations signing up for this," Mr Browder told The Independent.
As with the US's passing of the original act, Canada's adoption of similar sanctions appears to have infuriated Vladimir Putin. He responded to the US's action, by making it more difficult for American couples to adopt Russian babies.
Speaking last week at an international forum in Sochi, a Russian resort on the Black Sea, Mr Putin told a questioner that Canada was playing "unconstructive political games".
Putin watches Russia's military might on display in war games
"What do I think about what you have just said, about Canada joining or wanting to join, or about somebody else wanting to do it?" Mr Putin said, according to the Canadian Press.
"These are some very unconstructive political games over things, which are in essence not what they look like, to be treated in such a way or to fuss about so much."
The Magnitksy Act and Mr Browder's role in pushing for its passage received global attention earlier this year after it was revealed that in the summer of 2016, Donald Trump's eldest son had met with a Kremlin-linked lawyer who he believed was set to provide incriminating material about Hillary Clinton, his father's election rival.
The biggest names involved in the Trump-Russia investigation

Show all 17
Mr Trump Jr later said the lawyer, Natalia Veselnitskaya, had provided no information and in truth wanted to talk about lifting the Magnitksy Act and restarting the adoption process. Ms Veselnitskaya, along with one of three other Russians who attended the meeting, Rinat Akhmetshin, have been at the forefront of Russia's lobbying efforts in the US to overturn the act.
Mr Trump's son-in-law, Jared Kushner, his campaign manager, Paul Manafort, music publicist Rob Goldstone were also at the meeting, along with a Russian translator and a Russian businessman Ike Kaveladze, who works for Azerbaijani-Russian oligarch Aras Agalarov.
The meeting may have been initiated by Mr Agalarov, whose son, Emin, is an Azerbaijani-Russian pop star who has previously done business with the Trumps alongside his father.
Ms Veselnitskaya has also represented Russian tycoon, Denis Kaysyv, whose company, Prevezson, was involved in a massive money-laundering case against Mr Browder's company. That case was settled with the US government for $6m earlier this year in a New York court.
Earlier this summer, Mr Browder testified before the Senate Judiciary Committee about his time in Russia with Hermitage Capital Management, from 1996-2005. It was during that period, he said, that he and Mr Magnitsky discovered a massive corruption scheme and reported it to the authorities.
"We waited for the good guys to get the bad guys," he said. "It turned out that in Putin's Russia, there are no good guys."
Mr Browder's situation was raised by senior US politicians. Senate Armed Services Committee Chairman John McCain and Maryland Senator Ben Cardin said the Briton was a "strong advocate for anti-corruption efforts" and asked the Homeland Security Department to review the decision.
Interpol did not respond to inquiries. A US State Department spokesperson said: "We have no record of this individual ever applying for a US visa. Many citizens of the United Kingdom are eligible to travel on the Visa Waiver Programme. The Visa Waiver Programme, administered by the Department of Homeland Security, is separate from the Department of State's visa operations." The DHS said Mr Browder had been cleared for travel last week.
Moscow has yet to comment on its request to place Mr Browder on the Interpol list, but over the weekend, the New York Times reported Moscow was proceeding with an investigation against Mr Browder, who it has accused of killing Mr Magntisky, even though he was living in the UK at the time of the lawyer's death. The newspaper said a Russian court had already convicted Mr Browder in absentia of fraud.
The developments come as a federal probe in the US, led by Special Prosector Robert Mueller, continues to investigate possible links between the Trump campaign and Russia's alleged interference in the 2016 election. Several congressional investigations into the issue are also proceeding.
Mr Browder said he believed his US visa had been suspended "automatically" after his name appeared on the Interpol list. He said he had spent the weekend trying to find out what the US was doing to resolve it.
He said: "If this does not get normalised quickly, it could suggest it could be something else."
Register for free to continue reading
Registration is a free and easy way to support our truly independent journalism
By registering, you will also enjoy limited access to Premium articles, exclusive newsletters, commenting, and virtual events with our leading journalists
Already have an account? sign in
Join our new commenting forum
Join thought-provoking conversations, follow other Independent readers and see their replies