San Juan mayor hopes Trump stops 'spouting' comments that are 'hurtful to the people of Puerto Rico'
Trump said Puerto Rico had 'thrown our budget a little out of whack'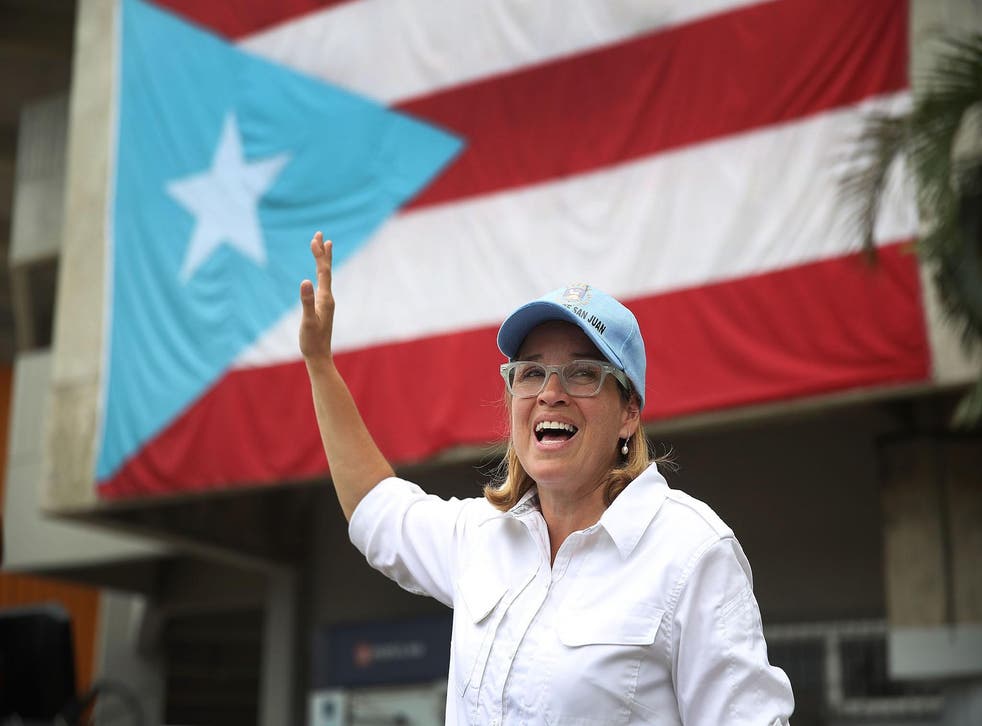 The mayor of San Juan mayor has said she hopes Donald Trump will "stop spouting out comments that are hurtful to the people of Puerto Rico".
"It doesn't make you feel good," Carmen Yulin Cruz told CNN, responding to the President's controversial comments during his visit to the hurricane-ravaged island.
Along with saying Puerto Rico had "thrown our budget a little out of whack", Mr Trump also claimed officials should be "proud" only 16 people had died as the result of Hurricane Maria, unlike in catastrophes such as Hurricane Katrina. The death toll was later revised upward to 34 casualties on the island.
More than 1,200 people died as a result of Katrina, which was one of the deadliest hurricanes in US history. However, the number of confirmed deaths in Puerto Rico due to Maria is expected to rise dramatically in the coming days, according to experts.
Currently, only a small percentage of Puerto Rico's population has electricity. Around half of residents also do not have access to fresh drinking water, and only a third can make use of their mobile phones.
Donald Trump's international Presidential trips

Show all 22
"We've saved a lot of lives. Every death is a horror," Mr Trump said. "If you look at a real catastrophe like Katrina and you look at the hundreds and hundreds and hundreds of people who died, and you look here at a storm that was totally overpowering, and you look at your death count – 16 certified – then you can be very proud."
He added: "You can be very proud of how your people and our people worked together." Puerto Rico is a US territory.
Mr Trump has been criticised for what many say has been a slow response to the island's crisis.
Ahead of his visit, the President launched a series of attacks against Ms Cruz, who on Friday accused his administration of "killing us with the inefficiency".
Join our new commenting forum
Join thought-provoking conversations, follow other Independent readers and see their replies