Sean Spicer angrily confronted by CNN reporter during tense off-camera press briefing
The reporter has frequently clashed with the Trump administration over their perceived attempts to institute a media blackout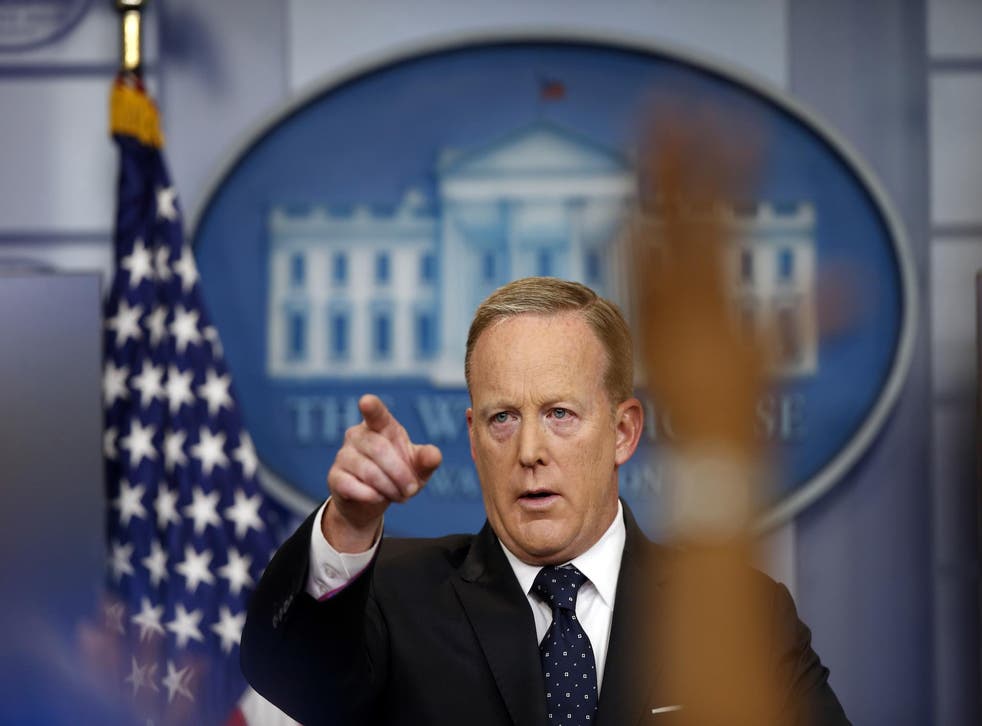 A CNN reporter has argued with White House Press Secretary Sean Spicer over the West Wing's decision to bar cameras from broadcasting the daily press briefings.
Jim Acosta, the White House correspondent for the cable news network, challenged Mr Spicer after the White House representative admonished the reporter while he was trying to ask a question on healthcare.
"There's no camera on, Jim", Mr Spicer said . Mr Spicer has recently claimed that White House reporters ask "snarky" questions to become "YouTube stars".
Mr Acosta, who has been one of the staunchest press corps critics of the White House's decision to bar cameras from the press briefings, pushed back in a tense exchange between the two.
"Maybe we should turn the cameras on, Sean, why don't we turn the cameras on? Why not turn the cameras on"? he shouted. "They're in the room, the lights are on!"
The press secretary ignored Mr Acosta's shouts. Audio from the briefing was embargoed until the event had ended. Once it was over, several news outlets aired the briefing in its entirety.
This is not the first time that Mr Acosta has criticised Mr Spicer's decision to run the briefings off-camera. He has described the practice as an attempt to get coverage from the press without opening the White House up to the same level of public scrutiny. On CNN, the reporter has accused the President Donald Trump's staff of eroding important traditions.
Donald Trump's first 100 days: in cartoons

Show all 33
"I think it's critical that we point that out to viewers", Mr Acosta said before the press briefing in which he argued with Mr Spicer. "That in addition to this briefing being off-camera today, the President is also eroding the expectations, eroding the traditions of covering the President of the United States here in Washington, in that he is holding a statement in the Rose Garden this afternoon with a foreign head of state and not taking questions from reporters".
Mr Acosta's trouble's with the Trump administration began early, even before inauguration day. During Mr Trump's first press conference after winning the election, the CNN reporter was shouted down by the President-to-be, who said, "You are fake news"!
Join our new commenting forum
Join thought-provoking conversations, follow other Independent readers and see their replies