Judge blocks Trump's latest travel ban hours before it is set to take effect
Another legal setback for the administration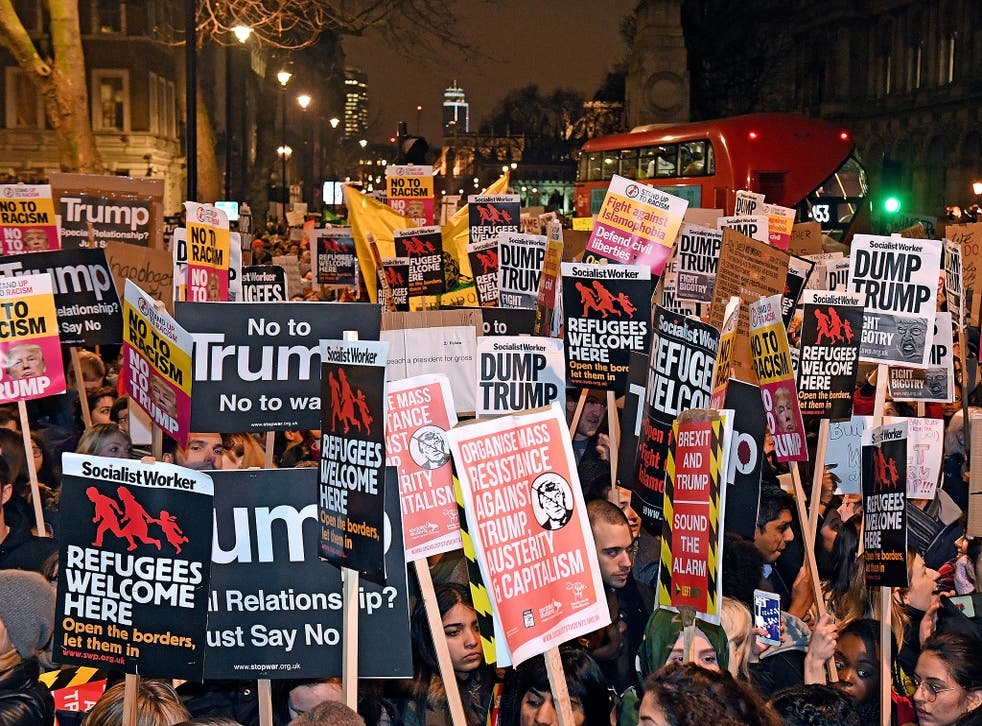 A federal judge has halted yet another of Donald Trump's travel bans, the latest in a series of legal setbacks for the president's immigration agenda.
In September, Mr Trump unveiled a new executive order - his third on the matter so far - indefinitely banning or curtailing travel from Iran, Libya, Syria, Yemen, Somalia, Chad, Venezuela and North Korea.
U.S. District Court Judge Derrick Watson on Tuesday blocked implementation of much of that order (his decision does not affect Venezuelan and North Korean nationals) just hours before the ban was set to take effect, writing that it suffered from the same legal weaknesses as previous versions. Judge Watson has repeatedly ruled against the Trump administration in legal clashes over travel bans, blocking an earlier version and later moving to expand the universe of relatives who could be admitted.
Read more
The order "discriminates based on nationality" in a way courts have deemed "antithetical...to the founding principles of this Nation", the judge wrote.
The White House responded by slamming Judge Watson's order and vowing to press ahead with a court battle, arguing the order had been thoroughly vetted and would stand up to legal scrutiny.
"Today's dangerously flawed district court order undercuts the President's efforts to keep the American people safe and enforce minimum security standards for entry into the United States", a White House statement said, adding that "These restrictions are vital to ensuring that foreign nations comply with the minimum security standards required for the integrity of our immigration system and the security of our Nation".
New York City bodegas strike to protest Trump's travel ban

Show all 27
Seeking to carry through on a campaign vow to crack down on immigration, Mr Trump has now issued three different prohibitions on travelers from mostly Muslim-majority countries. Courts have repeatedly thwarted his efforts, though the Supreme Court preserved a version of an earlier ban.
Donald Trump blast "judicial overreach" as Hawaii judge blocks travel ban
Donald Trump blast "judicial overreach" as Hawaii judge blocks travel ban
The Supreme Court ultimately allowed aspects of the earlier travel ban to stand, handing the Trump administration a partial victory. It preserved a temporary halt on visitors from Iran, Libya, Somalia, Sudan, Syria and Yemen and a suspension of refugee admissions in cases where people could not prove "bona fide" ties to the United States like immediate relatives or job offers. The high court last month cancelled arguments on those restrictions in anticipation of the broader, indefinite ban taking effect.
That latest ban drew a legal challenge from the state of Hawaii, the Muslim Association of Hawaii, an Egyptian-American imam with Syrian relatives and a Yemeni-American man whose Yemeni son-in-law could be prevented from joining his wife. Other state attorneys general have added to the legal barrage.
While Judge Watson said the federal government had not provided evidence that permitting banned travelers would be "detrimental to the United States", he wrote that Hawaii's higher education system would suffer and that the ban would unjustifiably lead to "prolonged separation from family members".
He also maintained that the order would affect the Muslim Association because it diminishes "the vibrancy of its religious practices and instills fear among its members".
"Defendants, on the other hand, are not likely harmed by having to adhere to immigration procedures that have been in place for years—that is, by maintaining the status quo", Judge Watson wrote.
The American Civil Liberties Union hailed the ruling, with Immigrants' Rights Project head Omar Jadwat saying in a statement that the organization was "glad, but not surprised, that President Trump's illegal and unconstitutional Muslim ban has been blocked once again".
Register for free to continue reading
Registration is a free and easy way to support our truly independent journalism
By registering, you will also enjoy limited access to Premium articles, exclusive newsletters, commenting, and virtual events with our leading journalists
Already have an account? sign in
Register for free to continue reading
Registration is a free and easy way to support our truly independent journalism
By registering, you will also enjoy limited access to Premium articles, exclusive newsletters, commenting, and virtual events with our leading journalists
Already have an account? sign in
Join our new commenting forum
Join thought-provoking conversations, follow other Independent readers and see their replies