US to block key exports from China's Xinjiang province over human rights abuse allegations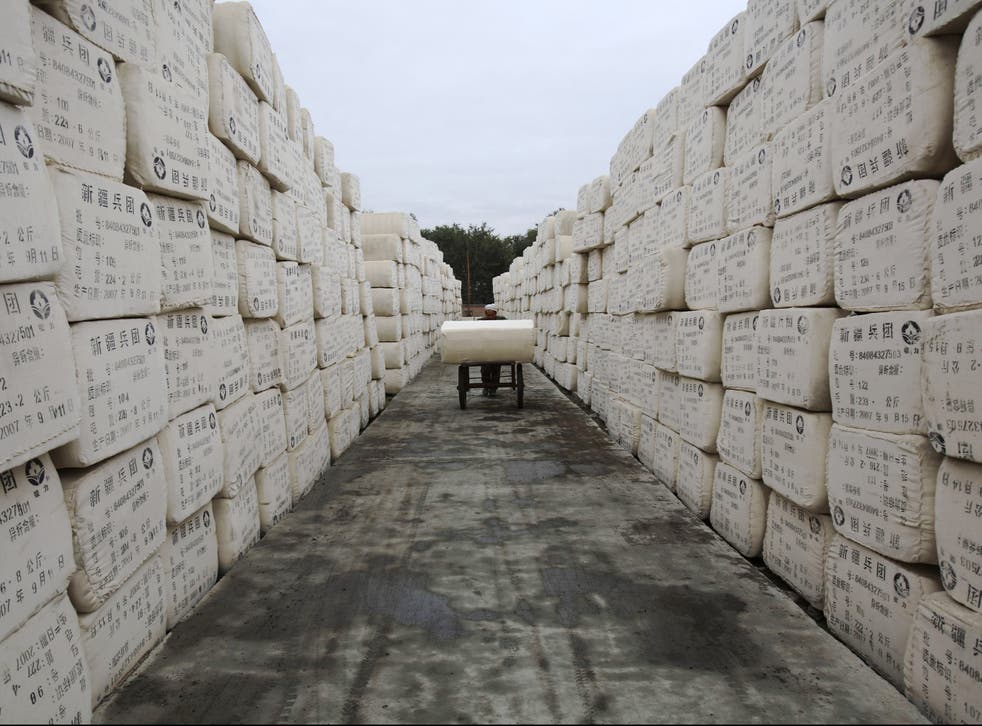 The US is set to block exports from China's Xinjiang region over accusations of forced labour.
The administration has prepared orders that would block two of China's commodity exports including cotton and tomato products, among five other imports.
Preparations made by US Customs and Border Protection follow increased international pressure over reports of the Chinese government's oppression of the Uighur people in Xinjiang.
China is believed to have detained as many as a million people, mostly Muslim ethnic minorities, in the province of Xinjiang since 2017 in "re-education" camps.
"We have reasonable but not conclusive evidence that there is a risk of forced labour in supply chains related to cotton textiles and tomatoes coming out of Xinjiang," CBP Executive Assistant Commissioner Brenda Smith told Reuters in an interview.
"We will continue to work our investigations to fill in those gaps," she added.
China has denied the claims of human rights abuses and has said that the camps are vocational training centres aimed at fighting extremism.
The prepared "Withhold Release Orders" allow the border agency to detain shipments based on suspicion of forced-labour involvement under long-standing laws used to fight human rights abuses.
An official announcement has not yet been made by the administration regarding the orders and a briefing planned for Tuesday was put off due to "scheduling issues", an agency spokesperson said.
Blocks could cover the entire exports for cotton, from yarn to textiles and apparel, as well as tomatoes, tomato paste and other regional exports.
The move would be unprecedented and is likely to put even more strain on the relationship between the two world powers.
Additional reporting by Reuters
Join our new commenting forum
Join thought-provoking conversations, follow other Independent readers and see their replies