Virginia election: Control of state legislature to be decided by 'names drawn from a hat'
A one-vote victory transformed into a tie, with broad political repercussions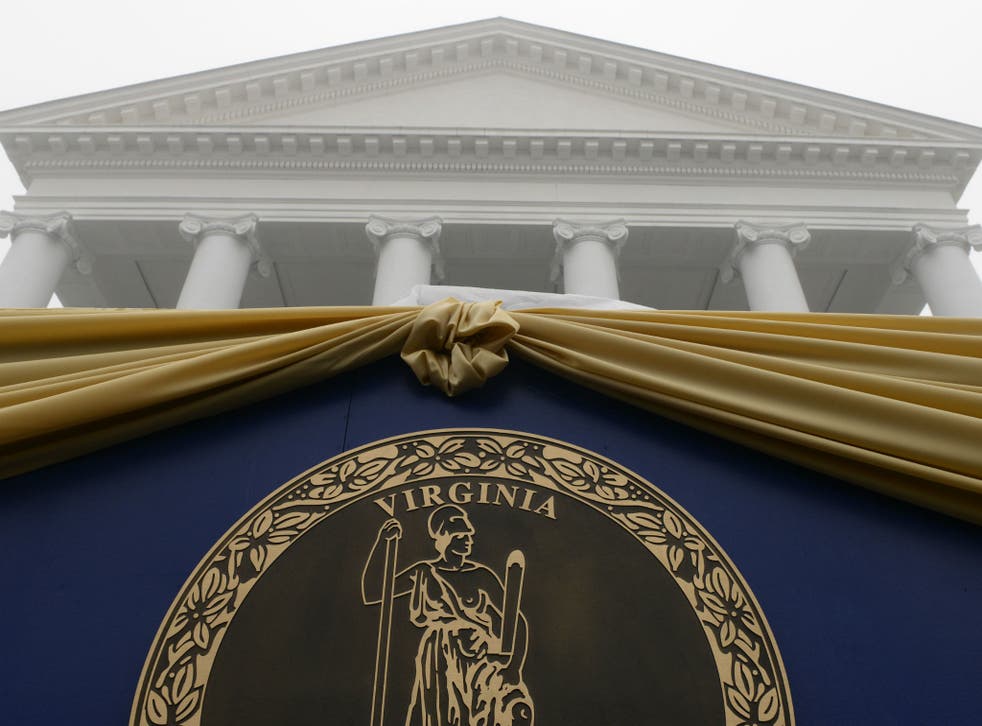 Control of America's 12th-largest state could effectively be decided by a coin toss after the tighest of elections was declared a tie.
It initially appeared that Democrat Shelly Simonds had prevailed by a single vote over Republican David Yancey for a spot in the state's House of Delegates, but a three-judge panel tossed that result and declared the race a tie.
As a result, the winner will be selected by random chance. Virginia law spells out what happens next: "The electoral board shall proceed publicly to determine by lot which of the candidates shall be declared elected."
In an interview with the Richmond Times-Dispatch, state elections board chief James Alcorn explained what that might look like.
"In those situations, the electoral board typically draws names out of a hat. I believe one locality uses an old fashioned tri-corner hat for these occasions," Mr Alcorn told the newspaper. "The State Board typically draws names out of a glass bowl when we're picking the order of candidates for the ballot".
The outcome of that drawing will have serious political repercussions. If Mr Yancey wins, Republicans will retain their one-vote majority; if the Democrat triumphs, there will be a 50-50 tie that effectively breaks the Republican edge.
World news in pictures

Show all 50
Unsurprisingly, the Virginia House Democratic Caucus was not pleased by the latest twist.
"Today's decision by the court was wrong, and Delegate-elect Shelly Simonds should have been certified the winner," attorney Marc Elias said in a statement on behalf of the caucus, comparing Republicans who were contesting the result to "a snarling dog that won't let go of a bone".
A day earlier, Virginia House Republicans conceded that the majority had slipped away from them, issuing a statement congratulating "Delegate-elect Simmonds".
On Wednesday, they released a followup statement saying: "While it appeared yesterday that Shelly Simonds was elected, it's obvious now that the result will remain unclear for a while longer."
Virginia politics have drawn national attention in recent months as members of both parties hunt for harbingers ahead of national elections in 2018.
Elections in November delivered sweeping victories to Democrats, who retained the governor's office — a race that functioned in part as a referendum on Donald Trump — and made gains in the Legislature.
Register for free to continue reading
Registration is a free and easy way to support our truly independent journalism
By registering, you will also enjoy limited access to Premium articles, exclusive newsletters, commenting, and virtual events with our leading journalists
Already have an account? sign in
Register for free to continue reading
Registration is a free and easy way to support our truly independent journalism
By registering, you will also enjoy limited access to Premium articles, exclusive newsletters, commenting, and virtual events with our leading journalists
Already have an account? sign in
Join our new commenting forum
Join thought-provoking conversations, follow other Independent readers and see their replies