US-Russia sanctions: Vladimir Putin says we will have to retaliate at some point
The Russian President says the sanctions are 'absolutely illegal from the point of view on international law'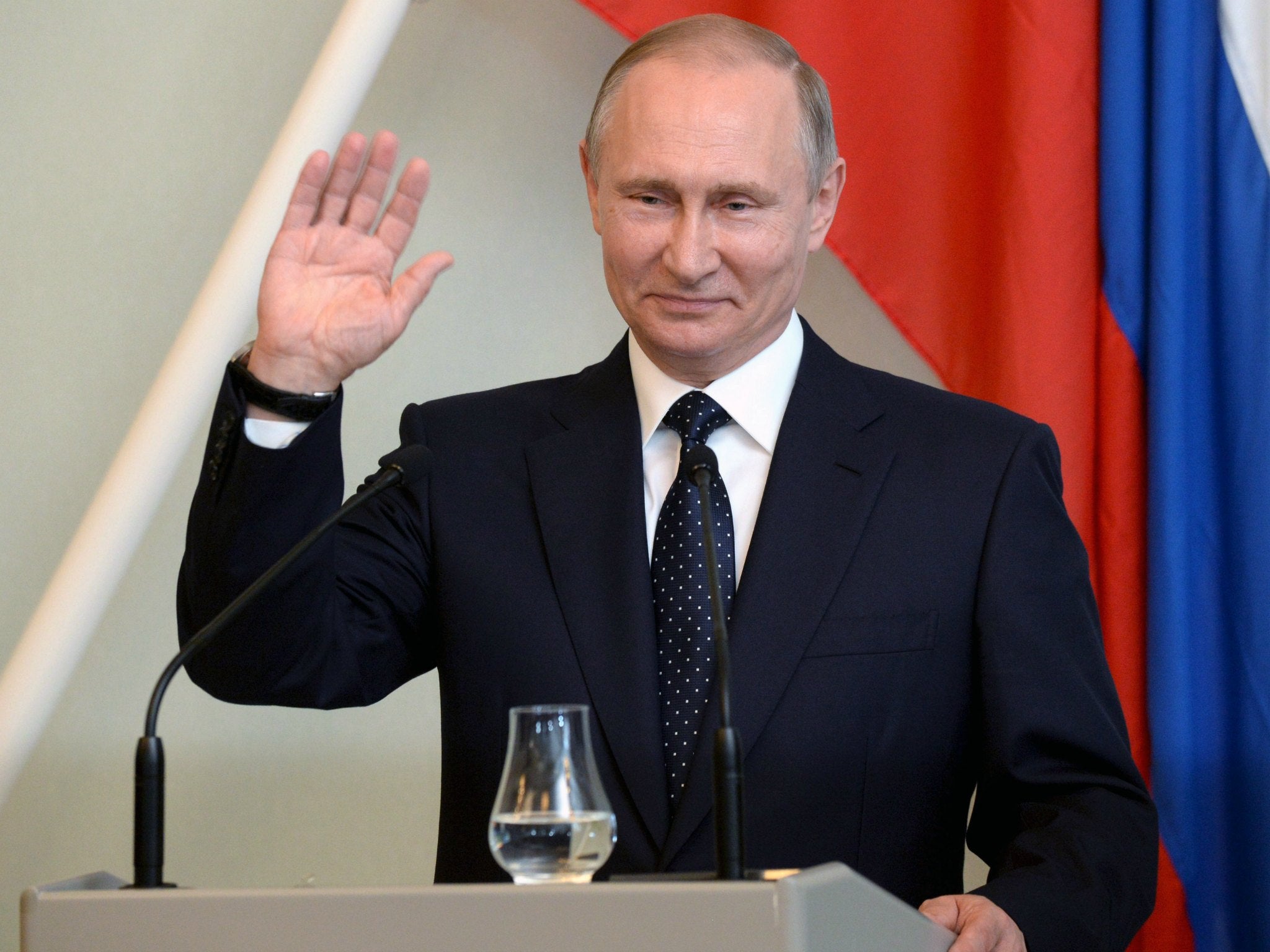 Russian President Vladimir Putin has said that Russia will have to "retaliate" against proposed new US sanctions that he has labelled "extremely cynical".
Mr Putin said a response would have to come "at some point," but would depend on the final text of the bill being discussed in the US Senate.
The bill, which passed the House by a wide margin this week, targets Russia for alleged interference in the recent US election. It also proposes sanctions on North Korea and Iran for their ballistic missile programmes.
Mr Putin, speaking in Finland on Thursday, said the sanctions are "absolutely illegal from the point of view on international law".
The Russian leader is not alone in his thinking.
European Union chief executive Jean-Claude Juncker warned against passing the bill on Wednesday, saying: "'America First' cannot mean that Europe's interests come last."
"If our concerns are not taken into account sufficiently, we stand ready to act appropriately within a matter of days," he said.
The biggest names involved in the Trump-Russia investigation
Show all 17
The bill would allow the US to sanction any company involved in Russia's energy export pipelines – a threat to the construction of a major natural gas pipeline between Russia and Germany, which boasts several European investors.
German Chancellor Angela Merkel has also condemned the sanctions via a spokesman, calling it "peculiar" that sanctions aimed at Russia could wind up hurting European companies. Berlin has deemed the penalties "illegal extraterritorial sanctions against European companies".
House and Senate leaders arrived at an agreement on the bill on Thursday, meaning it will likely be taken up by the Senate before their August recess.
US President Donald Trump has not indicated whether or not he will veto the bill, which reduces his power to relieve sanctions on Russia. Anthony Scaramucci, the white house communications director, suggested on CNN that the President may veto the measure in an attempt to "negotiate an even tougher deal against the Russians" himself.
The Senate, however, has already passed an earlier version of their bill by a 98-2 margin – enough to override a presidential veto.
"Passing the bill on a bipartisan basis will send a strong signal to the White House that the Kremlin needs to be held accountable for meddling in last year's election," Senator Chuck Schumer said.
Three US intelligence agencies have determined with "high confidence" that Russia endeavoured to influence the 2016 election, through a combination of hacking and media messaging. The House, Senate and Justice Department are also investigating whether the Trump campaign colluded with Moscow to sway the election in their favour.
Mr Trump has rebuffed all allegations of collusion, and Mr Putin has denied any interference in the US election.
On Thursday, Mr Putin said investigations into Russian hacking were only a symptom of growing anti-Russian hysteria in the United States.
Join our commenting forum
Join thought-provoking conversations, follow other Independent readers and see their replies