House passes Russia sanctions bill despite Trump's opposition
The Senate passed an earlier version of the bill 98-2
Alexandra Wilts
Washington DC
Tuesday 25 July 2017 22:57 Comments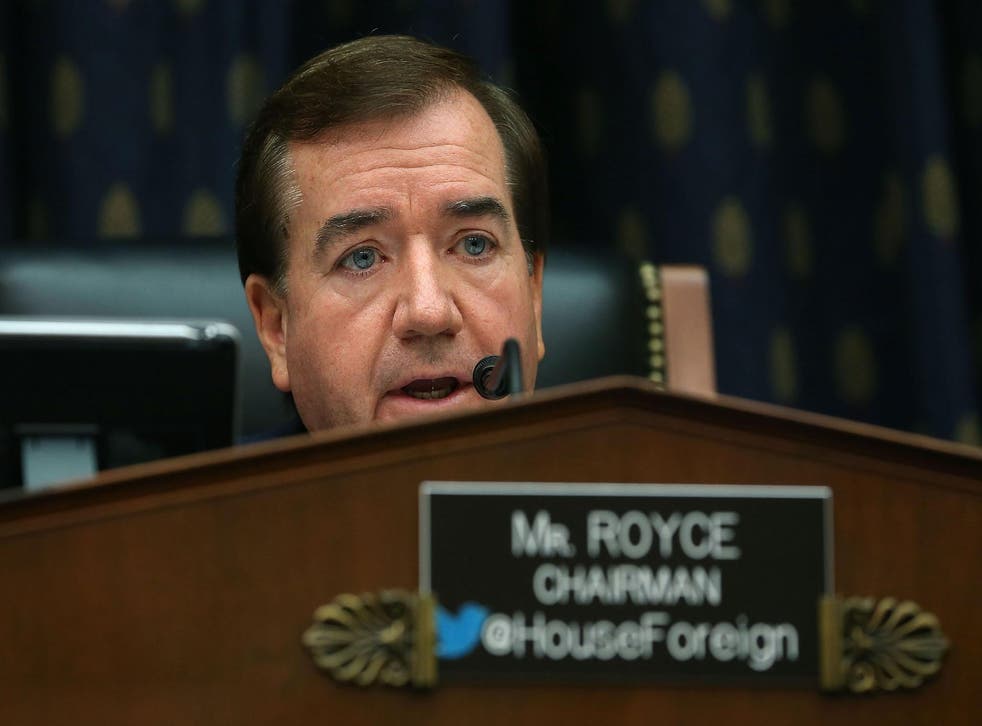 The House of Representatives has overwhelmingly passed legislation that punishes Russia for election meddling and makes it harder for Donald Trump to ease sanctions on Vladimir Putin's government.
The 419-3 vote came as federal and congressional investigators probe whether Trump campaign officials colluded with Russian operatives to influence the 2016 US presidential election.
Negotiators from both the House and Senate, which passed an earlier version of the bill 98-2, reached an agreement over the weekend on the measure. The Senate must now take up the legislation before it can be sent to the President's desk.
The bill also sanctions Iran and North Korea for their illicit ballistic missile programmes and support for terrorism.
The Trump administration had sought changes to the bill, with Secretary of State Rex Tillerson saying that the measure would not provide the administration with "flexibility" to deal with the Russian government.
Despite telling reporters that the White House supports new sanctions on Russia, Marc Short, its legislative director, declared that the bill would set "an unusual precedent of delegating foreign policy to 535 members of Congress".
The biggest names involved in the Trump-Russia investigation

Show all 17
But the White House did not get its way, and Mr Trump can still veto the bill.
"This [bill] empowers Congress to review and to disapprove of any sanctions relief," that the President might offer to Russia, said Republican Representative Ed Royce, the chairman of the House Committee on Foreign Affairs. "This strong oversight is necessary and it is appropriate."
Register for free to continue reading
Registration is a free and easy way to support our truly independent journalism
By registering, you will also enjoy limited access to Premium articles, exclusive newsletters, commenting, and virtual events with our leading journalists
Already have an account? sign in
Join our new commenting forum
Join thought-provoking conversations, follow other Independent readers and see their replies