US solar power employs more people than oil, coal and gas combined, report shows
Last year, solar energy employed 43 per cent of the Electric Power Generation sector's workforce, while traditional fossil fuels combined made up just 22 per cent, according to report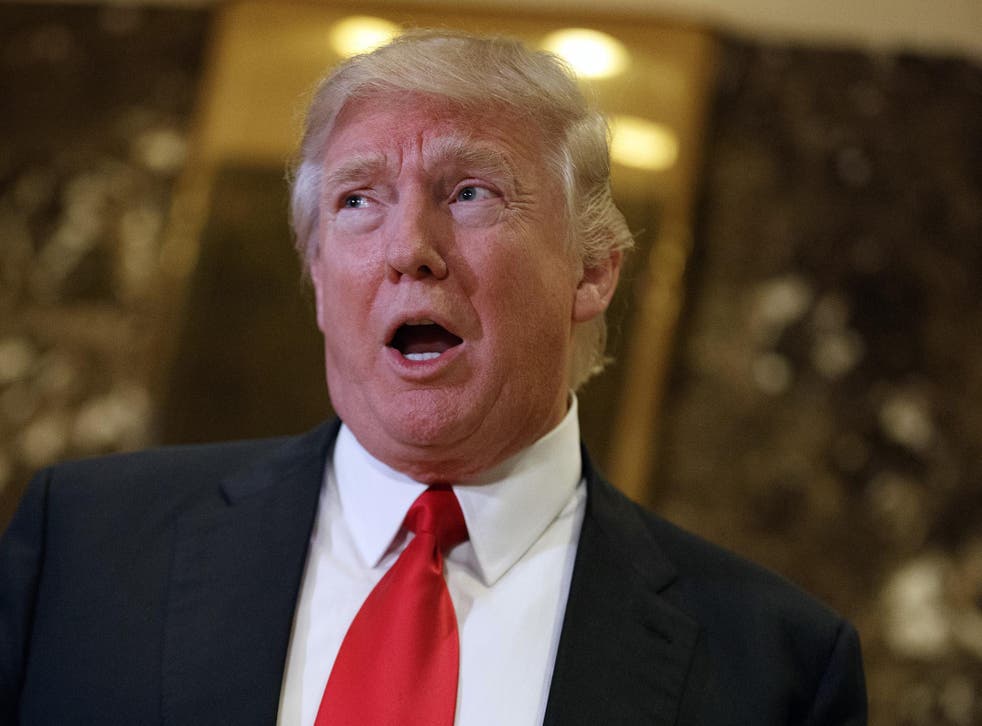 Solar energy in the US employs more people than traditional coal, gas and oil combined, a report has found, in a revelation that could undermine Donald Trump's argument that green energy isn't good for the economy.
The latest report from the US Department of Energy (DOE) reveals solar energy accounts for the largest proportion of employers in the Electric Power Generation sector, with wind energy the third largest, while the coal industries have declined in the past 10 years.
Solar energy employed 374,000 people over the year 2015-2016, making up 43 per cent of the sector's workforce, while the traditional fossil fuels combined employed 187,117, making up just 22 per cent of the workforce, according to the report.
Clinton and Trump Debate Trade, Taxes and Jobs
"Proportionally, solar employment accounts for the largest share of workers in the Electric Power Generation sector. This is largely due to the construction related to the significant build out of new solar generation capacity," the report states.
It adds that this gap is growing, with net generation from coal sources declining by 53 per cent between 2006 and September 2016, while electricity generation from natural gas increased by 33 per cent and solar by over 5,000 per cent in the same period.
In the past year alone, solar industry employment has increased by 25 per cent, adding 73,000 new jobs to the economy, while wind energy employment saw an even larger increase of 32 per cent. Data in the report shows the overall number of jobs in energy efficiency increased by 133,000 to a total of 2.2 million within that year.
According to the report, 6.4 million Americans now work in the energy industry and 2016 added 300,000 new net jobs, which made up 14 per cent of the entire job growth of the US for that year.
"The electric generation mix in the United States is changing, driven by the transition of coal-fired power plants to natural gas and the increase in low carbon sources of energy," states the report.
"These shifts in electric generation source are mirrored in the sector's changing employment profile, as the share of natural gas, solar, and wind workers increases, while coal mining and other related employment is declining."
World reaction to President Trump: In pictures

Show all 29
David Foster, DOE Senior Advisor on Industrial and Economic Policy, said: "This report verifies the dynamic role that our energy technologies and infrastructure play in a 21st century economy.
"Whether producing natural gas or solar power at increasingly lower prices or reducing our consumption of energy through smart grids and fuel efficient vehicles, energy innovation is proving itself as the important driver of economic growth in America, producing 14 per cent of the new jobs in 2016."
Mr Trump has made it clear he is not an advocate for renewable energy sources, and there are fears his presidency could be disastrous for the renewable energy industry.
Trump takes credit for Sprint plan to add 5,000 jobs in U.S.
The President's first post on the White House website indicated he would destroy the US's strategy to tackle climate change. Mr Trump suggested getting rid of "burdensome regulations on our energy industry", including "harmful and unnecessary policies such as the Climate Action Plan and the Waters of the US rule".
The Climate Action Plan was landmark legislation introduced by Barack Obama in June 2013, serving as what the government described as a "national plan for tackling climate change".
Mr Trump's environmental document makes no mention of climate change or global warming – something Mr Trump has said was just a Chinese hoax. The only mention of the environment calls for "responsible stewardship of the environment", but that refers only to keeping water and air clean.
Trump Inauguration protests around the World

Show all 14
The new President's manifesto promised an "energy revolution", which he said he would bring about by unleashing "America's $50 trillion in untapped shale, oil, and natural gas reserves, plus hundreds of years in clean coal reserves".
It went on to say that Mr Trump would "reduce all barriers to responsible energy production," leading to cheaper energy, citing as an example of these barriers Mr Obama's standards designed to reduce methane emissions.
According to an Ernst & Young LLP survey published last month, the US stands to lose its position as the top-ranked renewable-energy market for investors under the Trump administration.
The President made clear during his election campaign that "he hates wind turbines and will do what he can to fight them," Jacob Pedersen, head of equity analysis at Sydbank, said in November.
Join our new commenting forum
Join thought-provoking conversations, follow other Independent readers and see their replies