Venezuela arrests six top executives from US-based oil company
Opposition believes arrests result of in-fighting among government factions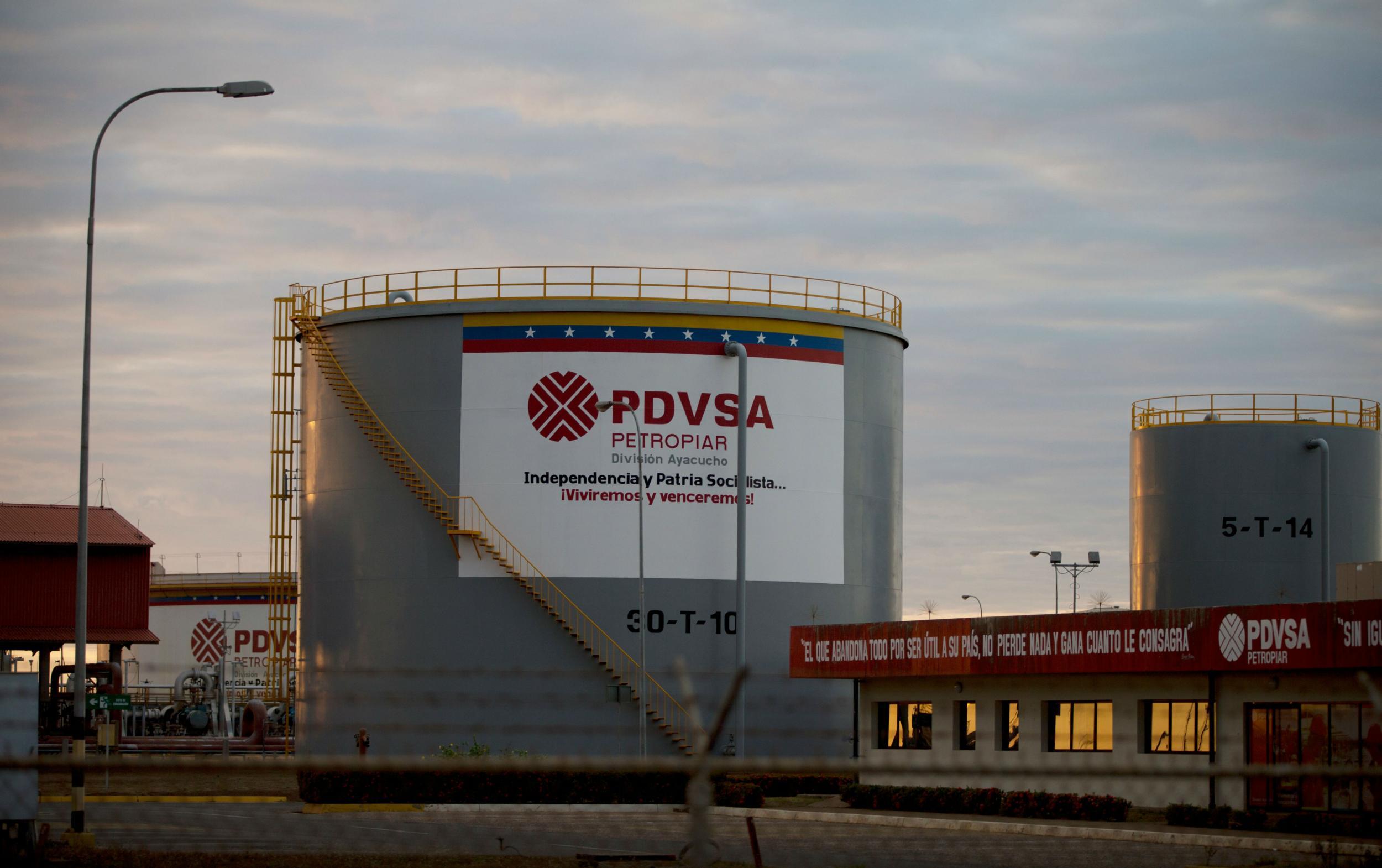 Venezuelan authorities have arrested six executives from a US-based oil refiner, the country's chief prosecutor has revealed.
Reports said authorities arrested Jose Pereira, the acting president of Citgo, a US-based and Venezuelan-owned refinery, during an event at state oil company PDVSA's headquarters in Caracas. Five other executives from the company were also detained.
Reuters said prosecutor Tarek Saab said he was leading a crusade against "organized crime" within PDVSA. Since taking office in August, he has arrested around 50 oil managers in the widening corruption investigation, the news agency said.
World news in pictures
Show all 50
Mr Pereira was promoted in April as interim president of Citgo, the US refining and marketing unit of the nation's state oil company PDVSA.
Citgo owns three refineries and a network of terminals and pipelines in the United States.
He was previously Citgo's vice president of finance. He replaced Nelson Martinez, who was named as Venezuela's oil minister in January.
Donald Trump considers possible military action against Venezuela
The news agency said that in the case of the Citgo arrests, Mr Saab said his office had uncovered a $4bn planned deal with foreign firms that would have seen Citgo "unfairly" indebt itself and even be offered as guarantee for the loan.
"This board of directors put Citgo in danger. That's corruption, corruption of the most rotten nature," Mr Saab said in a statement.
Citgo did not immediately respond to a request for comment.
President Nicolas Maduro's government and PDVSA, which is formally known as Petroleos de Venezuela SA, have repeatedly vowed to take steps to combat corruption.
Yet opposition leaders say PDVSA has been crippled by poor management, corruption and under-investment during 18 years of socialist rule. They attribute the arrests to in-fighting among rival government factions.
Join our commenting forum
Join thought-provoking conversations, follow other Independent readers and see their replies