Venezuela seizes four million toys to hand out to poor children at Christmas
"Dolls, toy cars, bicycles, construction sets and other overpriced toys were the arsenal used by this company in their economic war against the people," the government announced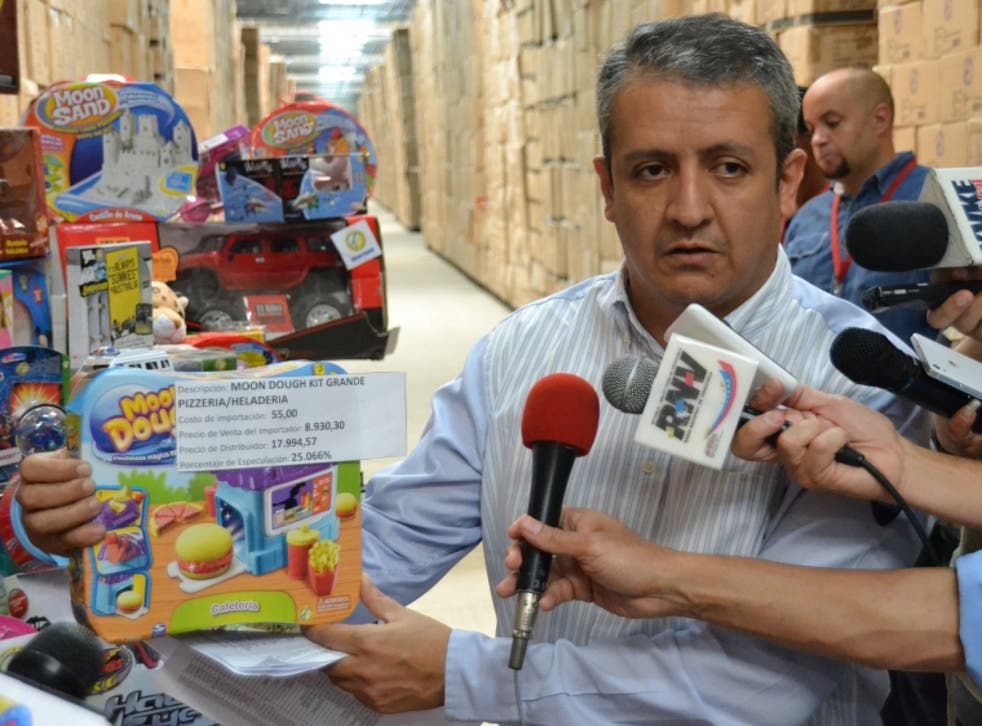 The Venezuelan government has seized nearly 4 million toys from a private company accused of price-gouging, and will redistribute them to poor families ahead of Christmas.
"The children of the country will have a happy Christmas," said William Contreras, the head of the government's price regulation agency, Sundde. "We will guarantee their Christmas gifts."
Two senior officials at Kriesel, the largest importer of toys into the inflation-ravaged South American state, have been arrested as part of an ongoing investigation.
They stand accused by Sundde of "commiting a scam against the state" by hoarding the toys to artificially inflate their worth, while claiming the goods were being stockpiled because "children don't like these models."
"Dolls, toy cars, bicycles, construction sets and other overpriced toys were the arsenal used by this company in their economic war against the people," announced Sundde.
Violent protests erupt in Venezuela against President Maduro
The Venezuelan government imposes fixed prices on most products, in an attempt to make them affordable for ordinary people. But with shelves bare and the black-market dollar worth up to 100 times more than its official counterpart, illegal traders have proliferated.
In pictures: Venezuela elections

Show all 10
And the long-simmering economic crisis fuelled by rampant inflation and the subsequent collapse of the national currency boiled over this year, as global oil prices plummeted.
Venezuela owes $120 billion to foreign creditors, and it is feared the unpopular, heavy-handed regime of Nicolás Maduro may be forced to default on repayment of these loans.
The toy raid follows steep price cuts on clothes, shoes and other essentials, as Maduro attempts to regain control of an economy which is galloping away from him.
Larger denomination notes are shortly to be issued, as the country's largest bank note is currently worth just 2 pence. A bottle of soft drink can cost 25 times that amount.
Inflation is set to rise by 1660% next year, in a country which already tops the global economic "misery index". Among riots and looting, hospitals are running short of basic supplies.
Violent protests have rocked the streets of Caracas in the run-up to Christmas, with the government itself accused of a coup for blocking a referendum on removing Maduro from power.
Join our new commenting forum
Join thought-provoking conversations, follow other Independent readers and see their replies