Joe Biden: I will run for President in 2020
'What the hell man', Mr Biden told reporters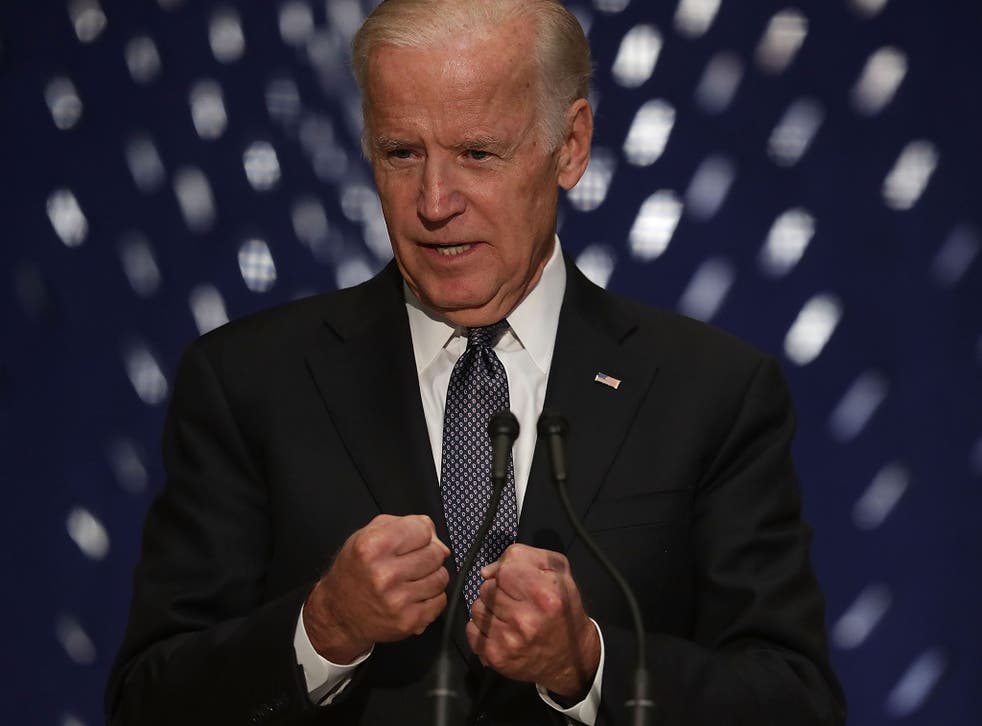 US Vice President Joe Biden has revealed he intends to mount a presidential bid in 2020.
Speaking to a group of reporters, the 74-year-old said he wanted to run but was 'not committed to anything'.
Mr Biden has been jointly elected twice as the running mate of outgoing President Barack Obama.
Donald Trump said he'd love to fight Vice President Joe Biden
Asked if he would run for office again, Mr Biden said: "Yeah, I am. I am going to run in 2020."
When asked which position he would run for, he replied: "For president. And also, you know so, what the hell man, anyway."
Asked if he was joking, Mr Biden said: "I'm not committing not to run. I'm not committed to anything. I learned a long time ago, fate has a strange way of intervening," CNBC reports.
Mr Biden previously pursued the Democratic presidential nomination in 1988 and in 2008, but dropped out of the race early on both occasions.
In 2015, Mr Biden also ruled out running for the nomination, in a race that would have pitted him against Hillary Clinton and Bernie Sanders.
At the time, Mr Biden said the opportunity had passed on "mounting a realistic campaign for president".
He campaigned on behalf of Ms Clinton in 2016.
Mr Biden will be 77-years-old on election day in 2020, three years older than President-elect Donald Trump.
Ronald Reagan is currently the record holder for oldest US president, who was 77-years-old when he left office in 1989.
Mr Biden represented Delaware as a senator from 1973 until his election as Mr Obama's Vice President. He is the first Roman Catholic Vice President, and has been teetotal since a young age.
Join our new commenting forum
Join thought-provoking conversations, follow other Independent readers and see their replies