Bali Nine: Schizophrenic man Rodrigo Gularte did not understand he was going to be executed until final moments before his death
Priest said Gularte heard voices telling him he would be ok
Heather Saul
Thursday 30 April 2015 13:12 Comments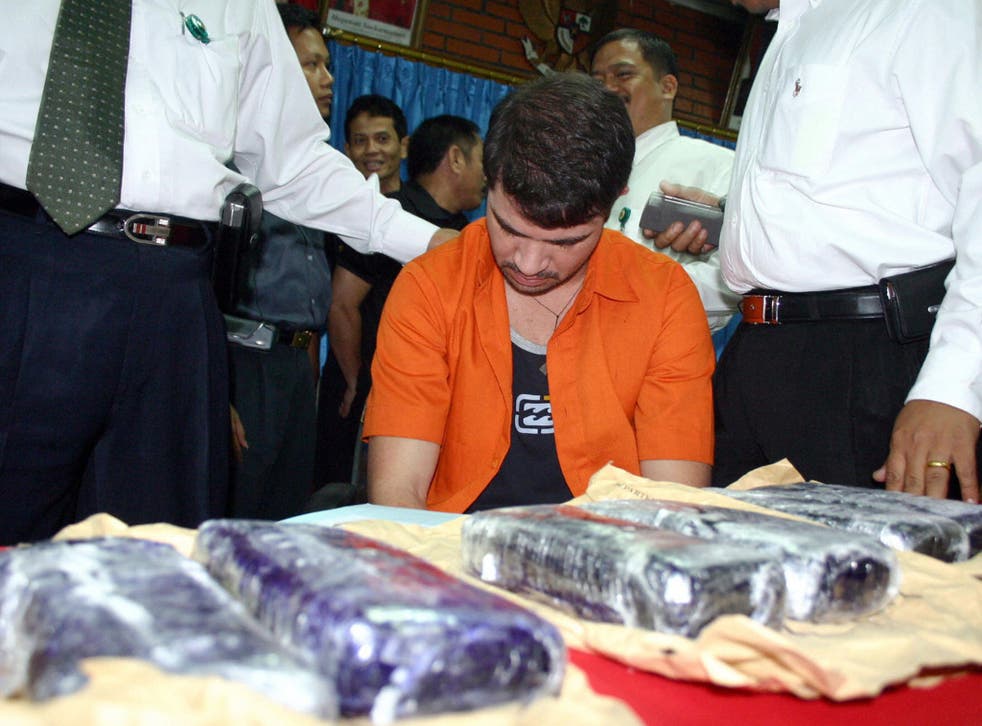 A priest who comforted a Brazilian man executed along with seven other members of the 'Bali Nine' in Indonesia said he was unaware that he was going to be killed up until the final minutes before his death.
Rodrigo Gularte was diagnosed with acute paranoid schizophrenia and bipolar disorder by doctors. Despite this, pleas from his lawyers and from Brazil for clemency on humanitarian grounds were rejected by the Indonesian Government.
The 42-year-old was sentenced to death for smuggling 6kg of cocaine inside surfboards into Indonesia.
Father Charlie Burrows, a religious counsellor to all eight men, said Gularte could not comprehend that he was going to die despite the priest's best efforts to help him understand.
Father Burrows said Gularte had been hearing voices up until the date of his execution telling him everything would be ok.
"He believes the voices more than he does anybody else," Burrows told 612 ABC Brisbane.
"I thought I'd got him ready, that he was going to be put in chains, because he didn't like being touched. I said to him, 'well I'm 72, when you get up to heaven you'll know where I'm going to live, prepare a garden' or something.
Bali Nine pair executed

Show all 22
"I thought he'd got the message he was to be executed but ... when the chains started to go on, he said to me, 'Oh father, am I being executed?'"
Kate Allen, Amnesty International's UK Director, described the new details emerging about Gularte's state of mind before his death as "particularly disturbing".
"None of the eight people tied to stakes and shot to death on Monday should have been executed," she said. "The death penalty is barbaric, and Indonesia's decision to go ahead, despite appeals for mercy, has shocked and saddened people across the world.
"International law clearly prohibits the use of the death penalty against anybody with a mental disability. It's staggering to think anyone could attempt to justify killing someone who wasn't even able to properly understand what was in store for them."
In a separate interview with Guardian Australia, Father Burrows said the guards on the prison island of Nusa Kambangan were reduced to tears as Mary Jane Veloso saw her children for the last time before she was due to be killed. Veloso presented a "false sense of joy" during her final visit with them, he said, but cried and begged for more time at the end.
"The whole place broke down in tears. The warden and attorneys felt real bad about it. They said to me they didn't agree with the thing, they just had to do their job, that there should be a moratorium."
He said some of the guards asked him: "Are we responsible for the suffering of this poor woman and the families?"
Register for free to continue reading
Registration is a free and easy way to support our truly independent journalism
By registering, you will also enjoy limited access to Premium articles, exclusive newsletters, commenting, and virtual events with our leading journalists
Already have an account? sign in
Register for free to continue reading
Registration is a free and easy way to support our truly independent journalism
By registering, you will also enjoy limited access to Premium articles, exclusive newsletters, commenting, and virtual events with our leading journalists
Already have an account? sign in
Join our new commenting forum
Join thought-provoking conversations, follow other Independent readers and see their replies