Coronavirus: China cases might have been more than four times official figure, says study
Researchers claim true number is much higher if wider case definition of Covid-19 is applied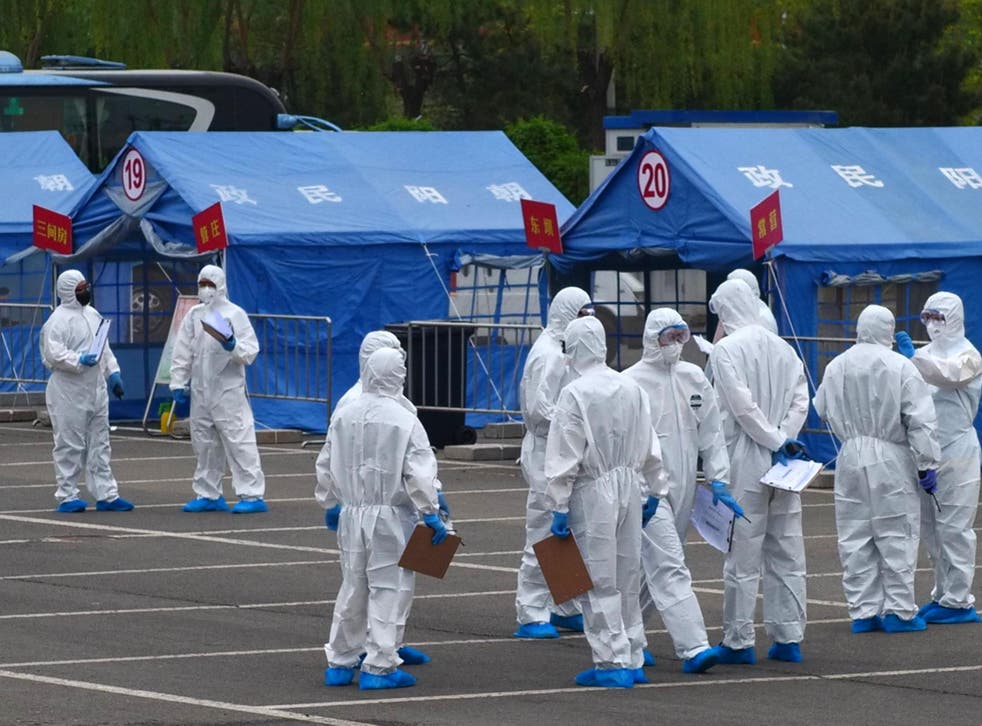 The number of coronavirus cases in mainland China may have been more than four times the official figure, a new study has said.
Academics at Hong Kong University's school of public health have estimated that there could have been 232,000 infections in China by 20 February, rather than the 55,508 cases Chinese authorities reported by that date.
The researchers, whose findings are published in The Lancet, claim the true number of cases would have been much higher if China had applied a wider case definition of Covid-19 from the outset of the virus.
They analysed seven different versions of case definition in China between 15 January and 3 March.
According to the study, the case definition was "initially narrow", later broadening to include milder cases and cases without links to the city of Wuhan.
The academics estimate that the proportion of detected infections rose by 7.1 times between the first and second definition, by 2.8 times between the second and fourth and by 4.2 times between the fourth and fifth.
The study's prediction of the number of cases is based on applying the fifth definition from the start of the coronavirus outbreak.
"If the fifth version of the case definition had been applied throughout the outbreak with sufficient testing capacity, we estimated that by 20 February 2020, there would have been 232,000 ... confirmed cases in China as opposed to the 55,508 confirmed cases reported," the study said.
The findings come as China faces growing scrutiny over its coronavirus figures and its handling of the crisis.
Last week, the city of Wuhan revised its death toll up by 50 per cent to 3,869 fatalities.
President Trump and other US politicians have been particularly vocal in their criticism of Beijing.
Earlier this week, Cui Tiankai, the Chinese ambassador to the US, responded by criticising US politicians for being "preoccupied in their efforts for stigmatisation, for groundless accusations".
As of Thursday, China has recorded 82,798 Covid-19 infections and 4,633 deaths from the virus.
Globally, more than 2.62 million people have tested positive for coronavirus and 183,761 people have died from it.
Register for free to continue reading
Registration is a free and easy way to support our truly independent journalism
By registering, you will also enjoy limited access to Premium articles, exclusive newsletters, commenting, and virtual events with our leading journalists
Already have an account? sign in
Register for free to continue reading
Registration is a free and easy way to support our truly independent journalism
By registering, you will also enjoy limited access to Premium articles, exclusive newsletters, commenting, and virtual events with our leading journalists
Already have an account? sign in
Join our new commenting forum
Join thought-provoking conversations, follow other Independent readers and see their replies