China says policies unaffected by Donald Trump's plan to bring factories back to US
Industry minister says Beijing will continue to encourage foreign businesses to the country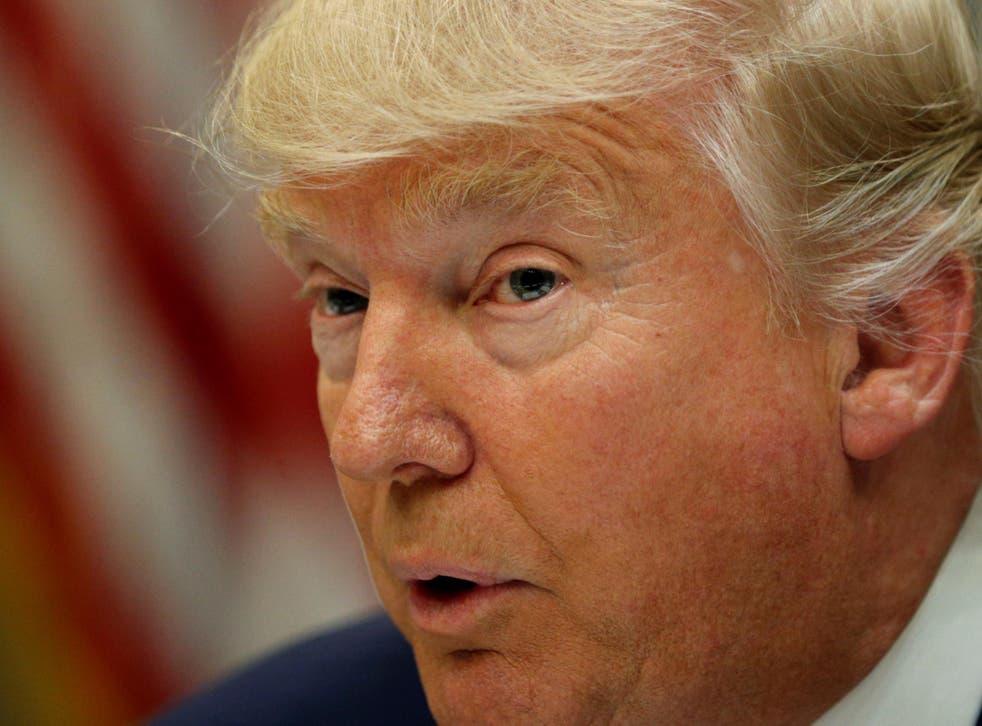 China is closely monitoring Donald Trump's plans to force US companies to bring home their overseas production and jobs but will not change its overall strategy, according to officials.
The country's industry minister, Miao Wei, said they were looking closely at Mr Trump's promise to revitalise US manufacturing but it would not change their own plans for the expansion of the Chinese economy.
He said they would still encourage foreign companies to invest in the country and Chinese firms to go overseas.
Mr Miao said: "Regarding President Trump's efforts to revitalise US manufacturing and allow more US companies to move back to the United States, we are paying close attention to these policies but they will not affect the development of China's manufacturing industry.
"We will not change our goal of opening up to the outside world".
Mr Trump was frequently critical of Beijing through the election campaign and pledged to label China a "currency manipulator" on his first day in the White House.
He has not done this so far but cause outrage during the transition period when he accepted a call from the Taiwanese President Tsai Ing-wen – Beijing considers Taiwan as part of China and does not recognise the Taipei government.
This week he officially reiterated US support for the "One China" doctrine, an agreement between Beijing and Taipei that China was one country even if they do not agree on which government controls it, in a phone call to Chinese President Xi Jinping.
The controversial orders Donald Trump has already issued

Show all 9
But he has continued to call for greater protectionism and trade barriers – "America First" being the key rallying cry of his campaign – which could threaten the Chinese economy which is dependent on exports.
Speaking at the World Economic Forum in Davos last month, Mr Xi called for other nations to resist the lure of protectionism.
He said closing a country's borders to trade was like "locking oneself in a dark room".
"Wind and rain may be kept outside, but so are light and air", he added.
The premier explained the world was facing significant problems due to war, conflict and regional turmoil, not globalisation, and "no one will emerge as the winner" from a trade war.
Meanwhile, the Foreign Minister, Wang Yi, told the new US Secretary of State Rex Tillerson that the two countries' common interests outweighed their differences in their first face-to-face meeting.
A Chinese Foreign Ministry statement released after Mr Wang met Mr Tillerson on the sidelines of a meeting of foreign ministers of the G20 top economies in the German city of Bonn, made no specific mention of where the two disagree.
Mr Wang said the Xi-Trump call was extremely important, and that the two countries should promote even better relations.
"China and the United States have joint responsibility to maintain global stability and promote global prosperity, and both sides' joint interests are far greater than their differences," the statement paraphrased Mr Wang as saying.
The two countries should increase mutual trust, deepen cooperation and ensure that under Mr Trump they make even greater contributions to global peace and prosperity, Mr Wang added.
The two also had a "deep exchange of views" on the North Korean nuclear issue, the statement said, without giving details.
Additional reporting by Reuters
Join our new commenting forum
Join thought-provoking conversations, follow other Independent readers and see their replies