Four-year-old girl beaten and raped in India
Her family believe a gang of men lured her with food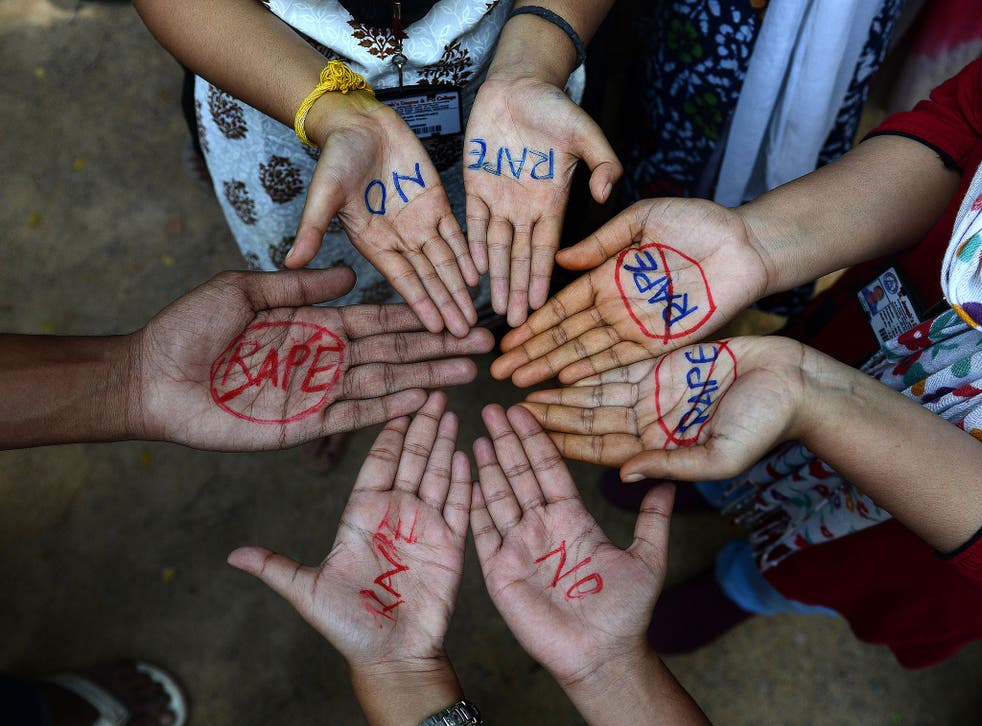 Police in India have detained two men after a four-year-old girl was raped.
The child's parents discovered her lying unconscious near a railway track in an impoverished area of New Delhi.
Vijay Singh, a police officer investigating the case, said the girl, who lived with her parents in a slum, was sexually assaulted and attacked with stones.
She has since undergone surgery for extensive injuries, doctors told BBC News.
Police are questioning the men, he said. Mr Singh told BBC News that no arrests have been made.
Her family believe a group of men lured her with food before attacking her.
"What happened to us was bad, reprehensible," the victim's grandmother told BBC News.
Swati Maliwal, Delhi's commissioner for women, visited the child in hospital. She described the child's injuries as "horrific".
The attack comes after a gang raped and murdered a student in 2012 in the capital, sparking protests over women's safety which resulted in harsher rape laws.
However, police have said that incidents of rape have not fallen, with more than 1,000 cases being recorded by police this year.
Additional reporting by Reuters
Join our new commenting forum
Join thought-provoking conversations, follow other Independent readers and see their replies