Indian airport becomes world's first to run entirely on solar energy
Cochin International Airport runs from a field of 46,000 panels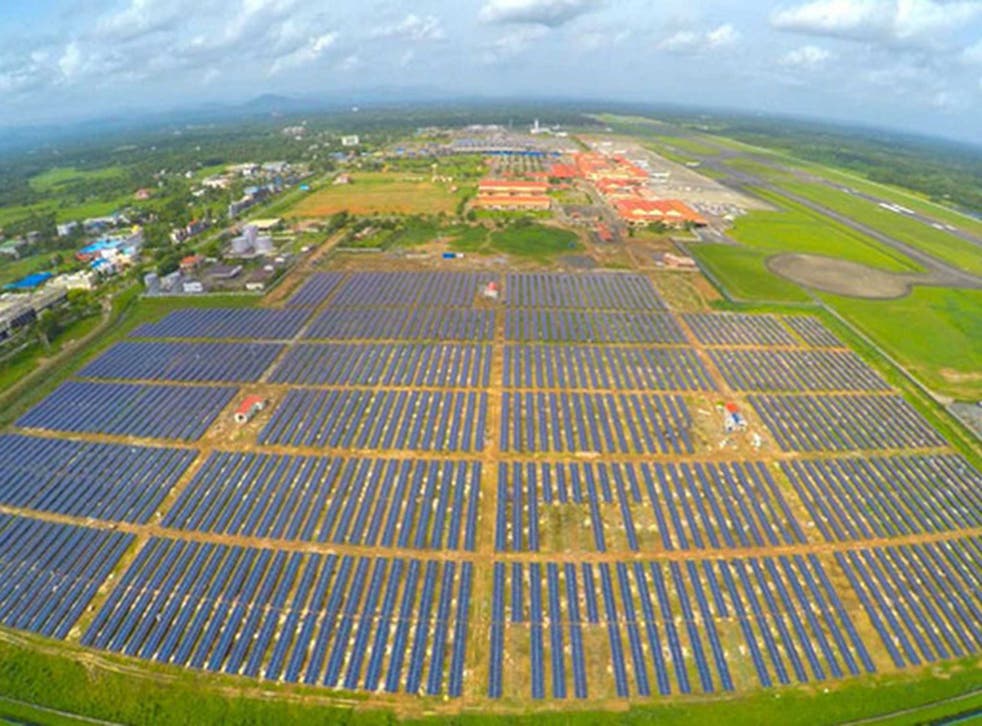 An Indian airport has become the world's first to run entirely on solar energy.
Cochin International Airport, in the south of India, inaugurated a massive 45-acre solar plant on Tuesday.
The plant, made up of 46,000 panels, will provide between 50,000 to 60,000 units of electricity every day (totalling 12 megawatts of power alongside pre-existing solar panels), according to a release from airport authorities.
It has been a long-running project: the airport first installed panels on the roof of its terminal in 2013 and has gradually expanded the initiative.
Authorities hope the initiative will reduce carbon emissions by 300,000 tonnes over the next 25 years.
It follows the Indian government's announcement that it intends to produce as much as 100GW of solar power by 2022, up from the 4GW (gigawatts) it currently produces. It is hoped that the innovation will not only contribute to India's spiralling need for power, but also fuel new investments.
Join our new commenting forum
Join thought-provoking conversations, follow other Independent readers and see their replies