Isis claims responsibility for attack that killed three female journalists in Afghanistan
Isis claims it is behind attacks that saw four women gunned down while they were on their way home from their work at TV station
Namita Singh
Wednesday 03 March 2021 09:02 Comments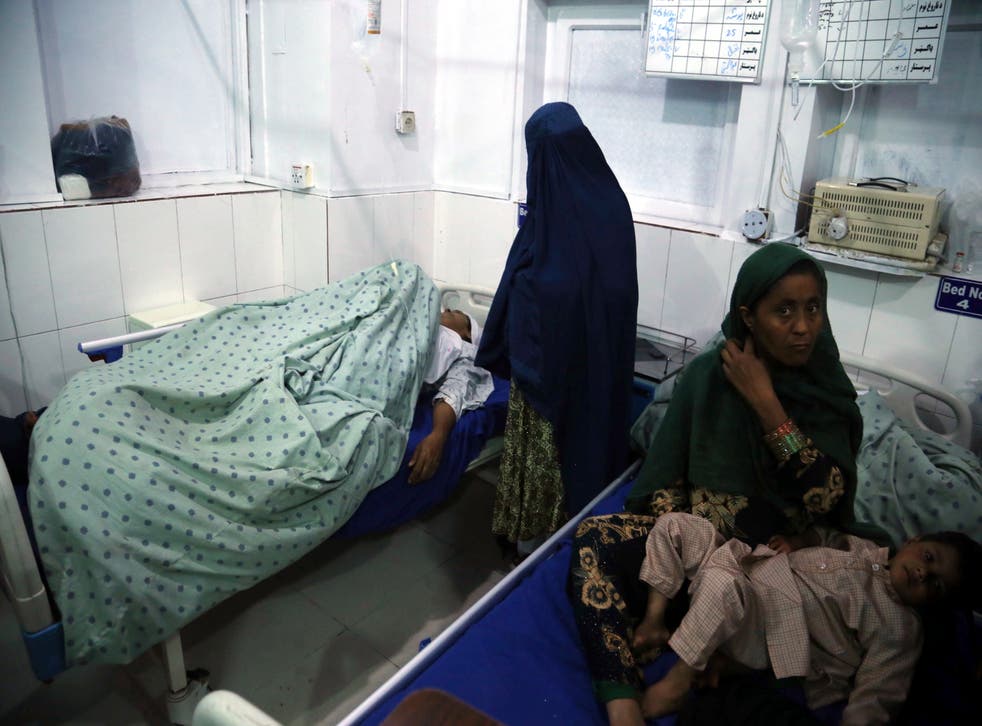 Isis has claimed responsibility for an attack on Tuesday night that killed three female media workers and wounded a fourth as they were on their way home from work at a TV station in Afghanistan.
The attack deliberately targeted female employees at the Enikas TV station in the eastern city of Jalalabad, according to SITE Intelligence Group, an American NGO which tracks the online activity of white supremacists and jihadist organisations.
The victims were all female workers at Enikas TV aged between 18 and 20.
It is the latest in a string of targeted attacks that have spread fear among those working in urban parts of the war-torn country, and which is increasingly overshadowing the US's attempt to negotiate an end to the country's civil war. The women were killed in two separate attacks, Zalmai Latifi, director at the station told AFP.
The three women dubbed dramas from Turkey and India into Afghanistan's local languages of Dari and Pashtu, the news editor of the privately-owned station Shokrullah Pasoon was quoted as saying by Al Jazeera.
President Ashraf Ghani also condemned the killings and said "attacks on innocent compatriots, especially women, are contrary to the teachings of Islam, Afghan culture and the spirit of peace".
In December, Isis militants had fatally shot another female TV presenter and women's rights activist working for the same news network. Malalai Maiwand, a presenter at Enikas Radio and TV in the eastern province of Nangarhar was killed along with her driver in Jalalabad.
Shaharzad Akbar, the head of the Afghan Independent Human Rights Commission, said on Twitter: "Afghan women have been targeted and killed too often... This must stop. Stop killing civilians and destroying (Afghanistan's) future."
The rate of attacks on women have increased since the peace talks between the Taliban and the Afghan government began last year. In January, two female judges working for the Afghan Supreme Court were shot dead in the capital, Kabul.
The violence also comes amid the drawdown of Nato troop numbers within the country, with around 9,000 remaining. The newly elected Biden administration is now faced with the task of deciding if US troops should leave by May, as previously agreed by his predecessor Donald Trump, under a deal with the Taliban.
Register for free to continue reading
Registration is a free and easy way to support our truly independent journalism
By registering, you will also enjoy limited access to Premium articles, exclusive newsletters, commenting, and virtual events with our leading journalists
Already have an account? sign in
Join our new commenting forum
Join thought-provoking conversations, follow other Independent readers and see their replies