Kim Jong Un 'scales' highest North Korea mountain to honour his dead father
Kim said he was more energised than nuclear weapons after the ascent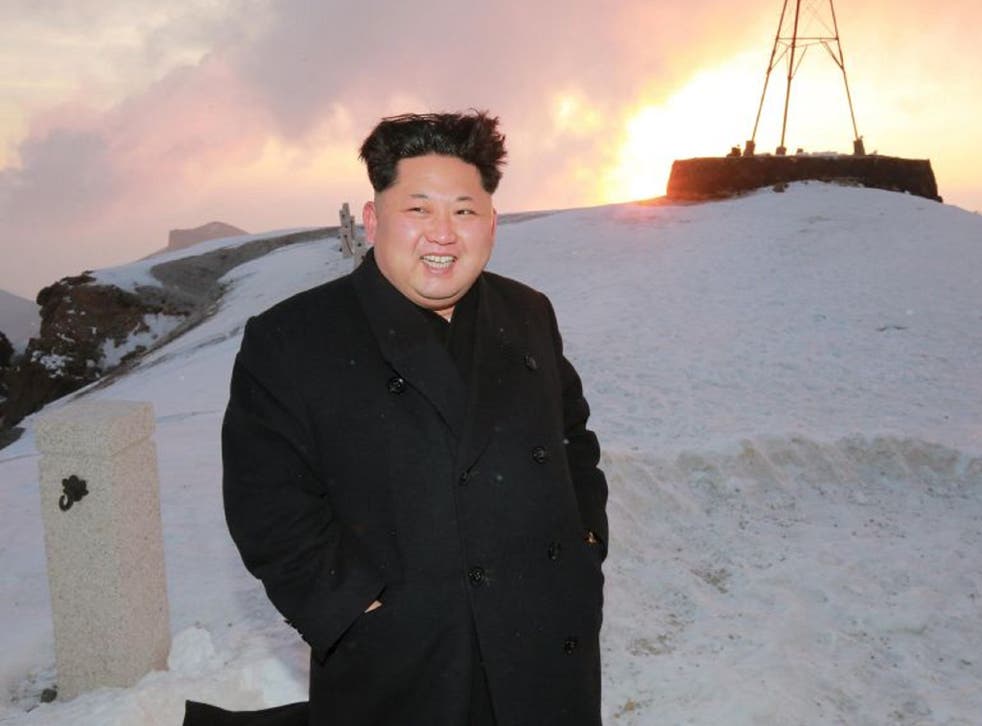 Kim Jong-un has climbed the highest mountain in North Korea to honour his late father, according to state media.
The leader of the insular country said that the expedition to the summit on the border of China gave him more energy than what would be used in nuclear weaponry.
Pictures made available by the Korean Central News Agency appear to show the leader on top of Mount Paektu – his father Kim Jong-il's alleged birthplace – surrounded by snow just as the sun was setting behind the 9,002-ft (2,744 metre) high peak.
North Korea: In pictures

Show all 14
"Climbing Mt Paektu provides precious mental pabulum more powerful than any kind of nuclear weapon," the Rodong Sinmun newspaper quoted him as having said.
North Korea possesses the least nuclear weapons out of eight other countries, which are, in order of amount – USA, Russia, UK, France, China, India, Pakistan and Israel. This is according to Stockholm International Peace Research Institute data.
Kim was at the volcanic mountain on Saturday to commemorate the death of his father, who died in 2011 after 17 years of rule.
Jong-un, who boasts of many alleged talents, is a frequent visitor of Mt Paektu.
Earlier this month, it was claimed by North Korean state media that action man Kim could drive a car by the age of three.
Register for free to continue reading
Registration is a free and easy way to support our truly independent journalism
By registering, you will also enjoy limited access to Premium articles, exclusive newsletters, commenting, and virtual events with our leading journalists
Already have an account? sign in
Register for free to continue reading
Registration is a free and easy way to support our truly independent journalism
By registering, you will also enjoy limited access to Premium articles, exclusive newsletters, commenting, and virtual events with our leading journalists
Already have an account? sign in
Join our new commenting forum
Join thought-provoking conversations, follow other Independent readers and see their replies