Lahore bomb: Pakistan parliament pledges crackdown on Islamist militants after Easter Sunday suicide attack
Pakistan is in mourning after 70 people, mostly women and children, were killed in a bomb in a play park in Lahore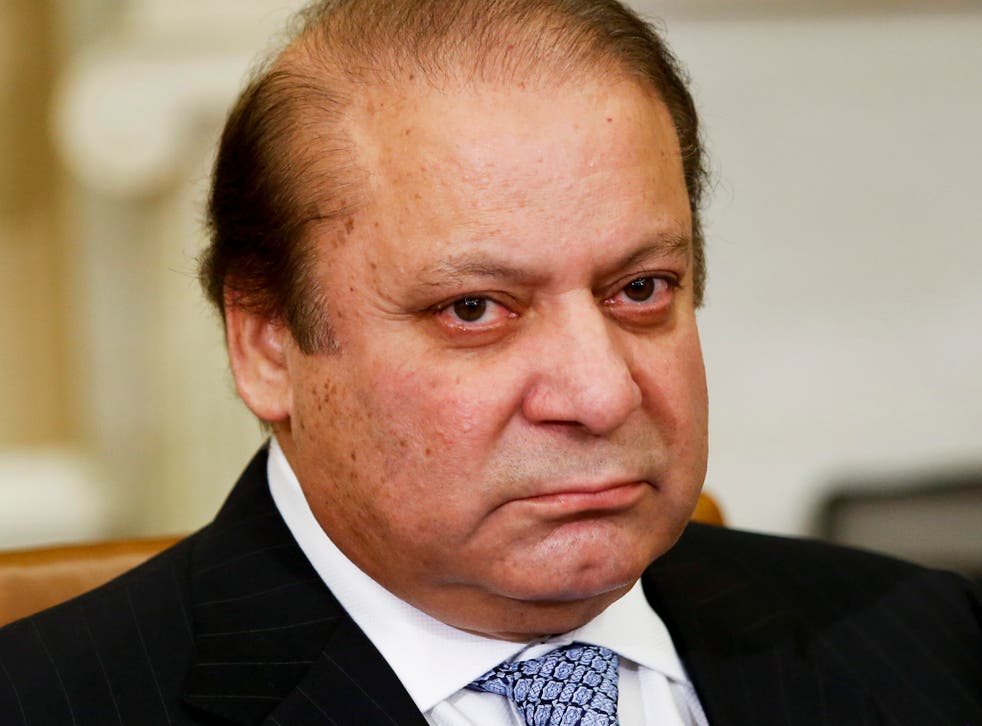 Pakistan will launch a paramilitary crackdown on Islamist militants in Punjab, the country's richest and most populous province, after an Easter Day bombing killed 70 people in the provincial capital, Lahore, officials said yesterday.
Sunday's suicide bombing at a public park was claimed by the Pakistani Taliban's Jamaat-ur-Ahrar faction, which once declared loyalty to Isis. The group said it was targeting Christians even though the majority of those killed were Muslims.
The brutality of the attack, Jamaat-ur-Ahrar's fifth bombing since December, reflects the movement's attempts to raise its profile among Pakistan's increasingly fractured Islamist militants.
Pakistan's Prime Minister Nawaz Sharif vowed to eliminate perpetrators of terror attacks. After a meeting with his security officials yesterday, he called those responsible for the Lahore attack "cowards" and pledged to defeat the "extremist mindset". He also cancelled a planned trip to the UK.
In the capital, Islamabad, extremists demonstrated for a second day outside parliament and other key buildings in the city centre. They set cars on fire, demanding that authorities impose Islamic law or Sharia. The army, which was deployed on Sunday to contain the rioters, remained on the streets.
In recent weeks, Pakistan's Islamist parties have been threatening widespread demonstrations to protest against what they say is Mr Sharif's pro-Western stance. They have also denounced provincial draft legislation in Punjab outlawing violence against women
Lahore Blasts kill at least 70

Show all 9
At least 29 children enjoying an Easter weekend outing were among those killed when the suicide bomber struck in a busy park in the eastern city of Lahore, the power base of Mr Sharif. Pakistan is a majority-Muslim state but has a Christian population of more than two million.
At the Vatican in Rome, Pope Francis condemned the attack as "hideous" and demanded that Pakistani authorities protect religious minorities.
It was Pakistan's deadliest attack since the December 2014 massacre of 134 school children at a military-run academy in the city of Peshawar that prompted a government crackdown on Islamist militancy.
Security and government officials said that the decision had been made to launch a full-scale paramilitary Rangers operation, giving them powers to conduct raids and interrogate suspects in the same way as they have been in the southern city of Karachi for more than two years. The move, which has not yet been formally announced, represents the civilian government again granting special powers to the military to fight Islamist militants.
Jamaat-ur-Ahrar claimed responsibility for the attack late on Sunday night and issued a direct challenge to the government.
Reuters, AP
Register for free to continue reading
Registration is a free and easy way to support our truly independent journalism
By registering, you will also enjoy limited access to Premium articles, exclusive newsletters, commenting, and virtual events with our leading journalists
Already have an account? sign in
Register for free to continue reading
Registration is a free and easy way to support our truly independent journalism
By registering, you will also enjoy limited access to Premium articles, exclusive newsletters, commenting, and virtual events with our leading journalists
Already have an account? sign in
Join our new commenting forum
Join thought-provoking conversations, follow other Independent readers and see their replies