Lesbian student leader's election shocks old guard in South Korea
Undergraduates at elite university select first openly gay president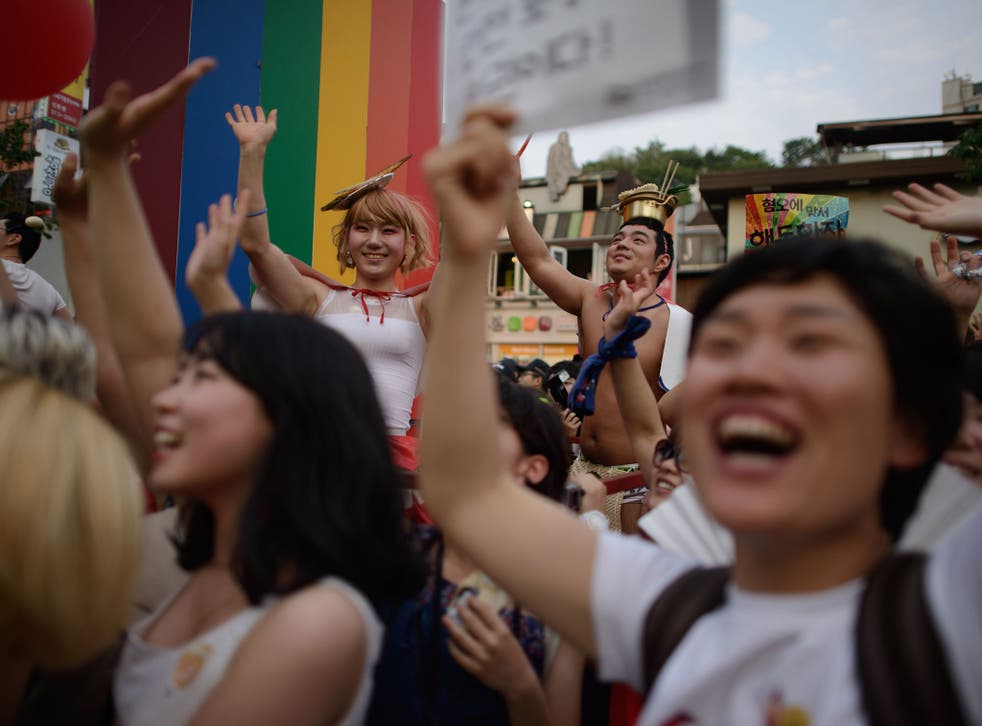 The election of a lesbian as president of the student body at Korea's super-elite Seoul National University has made front page news, exposing the generation gap between Korea's increasingly liberal younger generation and older people still imbued in the nation's conservative traditions.
On the campus of Seoul National University, the apex of a tightly ranked status system among Korean institutions of higher learning, students are taking the election of 23-year-old Kim Bo-mi as their leader as a matter of routine.
"I don't care whether she's a lesbian or not," said Park Han-jin, a senior eyeing a career with one of the chaebol or conglomerates that dominate the Korean economy.
He added: "These days many of my friends don't care about gender."
Still, Mr Park said it was "rather surprising" so many students voted for Kim, but in fact there were no other candidates for the highest post in student leadership at the university. With barely more than half the students casting ballots, Miss Kim won 86.8 per cent of the votes with about 11.2 per cent casting negative ballots even though there was no other candidate. The rest abstained. But while the students think Ms Kim's gender and sexuality are insignificant to her role, the country's media have been just as absorbed by her campaign as in reports of possible North-South Korea talks this week.
Her election made the front pages of Korea's national newspapers, for which she was happy to comment on the outcome. "I hope that people love themselves for who they are and live with confidence in this world," she told Korea's voracious media.
"So I am telling you here that I am a lesbian," she said, with an air of defiance.
That remark scandalised Korea's older generation, notably the country's powerful Christians, whose pastors inveigh against homosexuality in regular Sunday sermons and have organised protests against gay rights in central Seoul. "I don't know what's going on," said 76-year-old Lee Nam Bok, a mother of four and grandmother of five. "I've never heard of such a thing. I don't understand young people these days. There is no communication."
Choi Byun-jin, a 67-year-old retiree from the government's often rigid bureaucracy, invoked religious teachings as he pored over the front page of one of the nation's big-selling conservative newspapers.
"I am totally against this kind of thing," he said. "It is against God's will. God created human beings as man and woman. They cannot change."
On a nearby campus of Yonsei University, ranked just below SNU in the status structure, students expressed views that their parents, and possibly future employers, regard as scandalous.
"I like her for who she is regardless of her personal life," said 20-year-old Leer Soo-jin. "As long as she does her job right, it doesn't matter, Who cares?"
The answer to that question, of course, is probably the vast majority of Koreans above the age of 45 or 50.
"They should expel her from the university," said one aging Korean army veteran in central Seoul. "We are not standing up against our enemies to protect her."
Join our new commenting forum
Join thought-provoking conversations, follow other Independent readers and see their replies