Muslim women severely beaten 'for carrying beef' in India
Hindus consider cows to be sacred and the slaughter of cows is banned in many Indian states
Samuel Osborne
Thursday 28 July 2016 15:19 Comments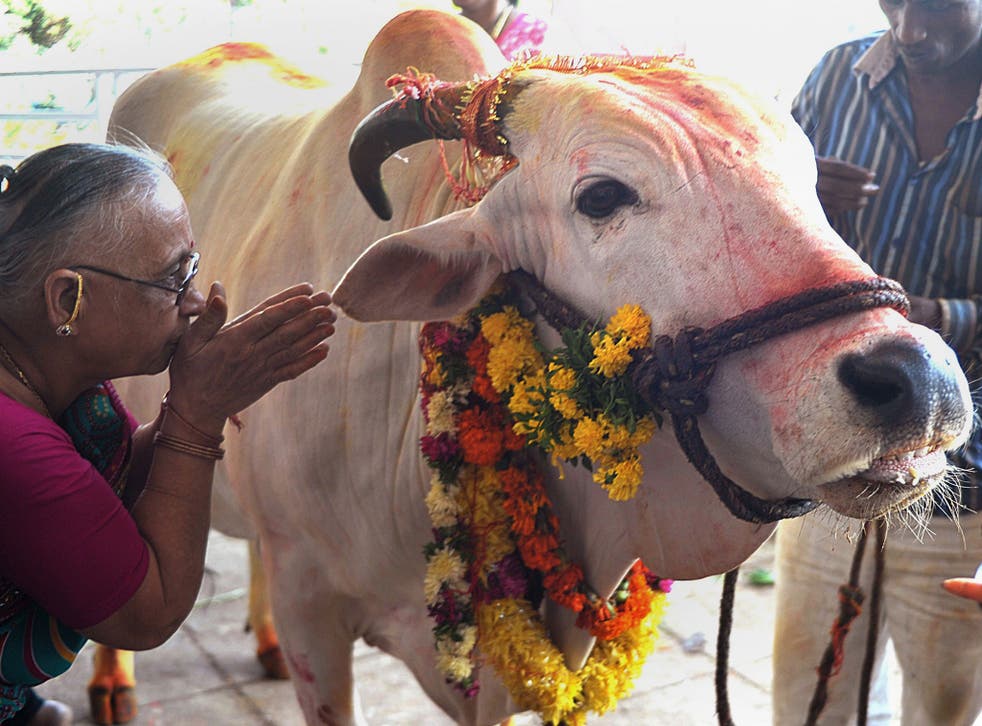 Two Muslim women have reportedly been beaten up at a train station in India on suspicion of carrying beef.
The women were reportedly about to be arrested after police were tipped off that they were travelling with a large quantity of beef to sell.
The two women were reportedly beaten by a mob shouting "Gau Mata Ki Jai (Hail holy cow)", NDTV reports.
Video footage broadcast on local TV shows a mob slapping the women at a train station Mandsaur, in Madhya Pradesh.
Police recovered 30kg of meat from the women, which was later discovered to be buffalo meat, the Indian Express reports.
However, the women were reportedly still charged because they did not have a permit to sell meat.
Hindus consider cows to be sacred and the slaughter of cows is banned in many Indian states.
Earlier this month, protesters from India's low-caste community attacked government buses and blocked roads in Prime Minister Narendra Modi's home state in demonstrations over the flogging of four men accused of skinning a cow.
Register for free to continue reading
Registration is a free and easy way to support our truly independent journalism
By registering, you will also enjoy limited access to Premium articles, exclusive newsletters, commenting, and virtual events with our leading journalists
Already have an account? sign in
Join our new commenting forum
Join thought-provoking conversations, follow other Independent readers and see their replies