North Korea and South Korea to hold talks at Panmunjom truce village amid mounting tensions
The meeting would come 30 minutes after a deadline for South Korea to dismantle loudspeakers broadcasting anti-North Korean propaganda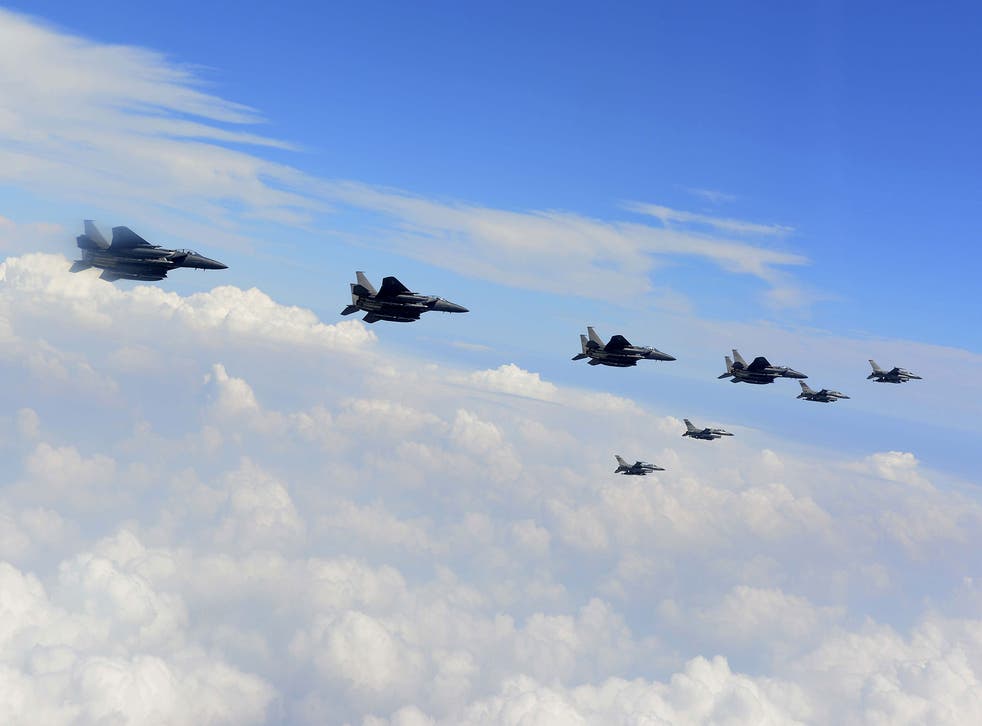 South Korea has announced it will hold talks with North Korean officials at the border today, following mounting tensions between the two countries.
Senior aides for the countries' leaders will meet at the Panmunjom truce village at 9.00 GMT, the Blue House said.
The South Korean presidential office said national security adviser Kim Kwan-jin and Unification Minister Hong Yong-pyo will sit down with Hwang Pyong So – the Korean People's Army's top political officer – and Kim Yang Gon, a secretary of the central committee of the Workers' Party of Korea.
The meeting comes 30 minutes after the deadline set by North Korea to dismantle loudspeakers broadcasting anti-North Korean propaganda at their border.
South Korea's Yonhap News Agency reported at 11am GMT that high-level talks between the two countries had begun.
In pictures: Pyongyang propaganda posters

Show all 10
North Korea has threatened "strong military action" if the South refused to end the loudspeaker broadcasts, with North Korean state media reporting a "semi-state of war" on 20 August.
"We have exercised our self-restraint for decades," the North's Foreign Ministry said in a statement on 21 August.
"Now, no one's talk about self-restraint is helpful to putting the situation under control. The army and people of the DPRK are poised not just to counteract or make any retaliation but not to rule out all-out war to protect the social system, their own choice, at the risk of their lives."
At the same time, South Korea's military warned that North Korea must refrain from engaging in "rash acts" or face strong punishment, according to South Korea's Defense Ministry. South Korea has raised its military readiness to its highest level.
Additional reporting by AP
Join our new commenting forum
Join thought-provoking conversations, follow other Independent readers and see their replies