North Korea 'fires shots' at South Korea as border towns evacuated
The shots were reportedly aimed at a loudspeaker which had been blaring anti-Pyongyang rhetoric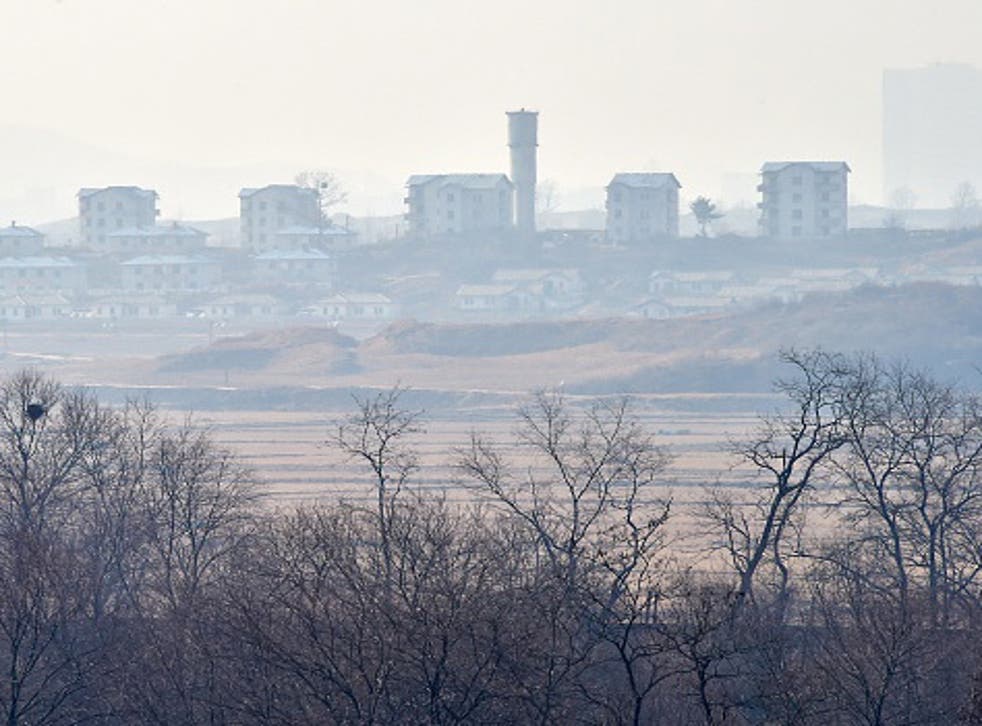 South Korea has ordered the evacuation of residents from the border after North Korea "fired shots", according to reports.
According to South Korean media, they were aiming at a loudspeaker which had been blaring anti-Pyongyang propaganda.
KBS News, a Korean state broadcaster, quoted a South Korean military officer who said shots were fired around 4pm local time, according to Reuters.
Around 80 residents in a border town, Yeoncheon, where the shell fell were evacuated to underground bunkers and other residents were urged to leave, according to a local official that wished to remain anonymous.
Baeknyeong Island, near the disputed sea boundary and the site of skirmishes in recent years, is reported to have been evacuated, according to island officials.
In a nearby city of Paju, officials told residents to remain at home.
No injuries or damage have been reported on the south side of the border.
South Korea's defence ministry said its military had returned fire in a statement on Thursday.
It said that their surveillance equipment had detected a single North Korea shell fired across the border and confirmed it had fired dozens of shells at the location of that North Korean shell.
South Korea's president, Park Geun-hye has hosted an emergency meeting at the Blue House, South Korea's presidential house, with ministers to respond the renewed border hostilities.
The North has previously said it would retaliate against South Korean rhetoric being blasted across the border, praising their democracy and criticising alleged North Korean provocations.
It has also restarted using its own loudspeaker to denounce the southern regime.
Seoul starting broadcasting against the North last week in the response to what it alleges were North Korean-laid land mines which maimed two South Korean soldiers.
The artillery exchange comes just days after South Korea and the Unites began their annual summertime military drills which North Korea calls an "invasion rehersal".
Both Seoul and Washington say the drills are "defensive".
In pictures: Pyongyang propaganda posters

Show all 10
Additional reporting by Reuters and AP
More to follow
Join our new commenting forum
Join thought-provoking conversations, follow other Independent readers and see their replies