North Korea claims major nuclear weapons breakthrough with 'miniaturised' warheads that can be delivered by missile
Kim Jong-un's officials say state will use weapons to 'defend itself'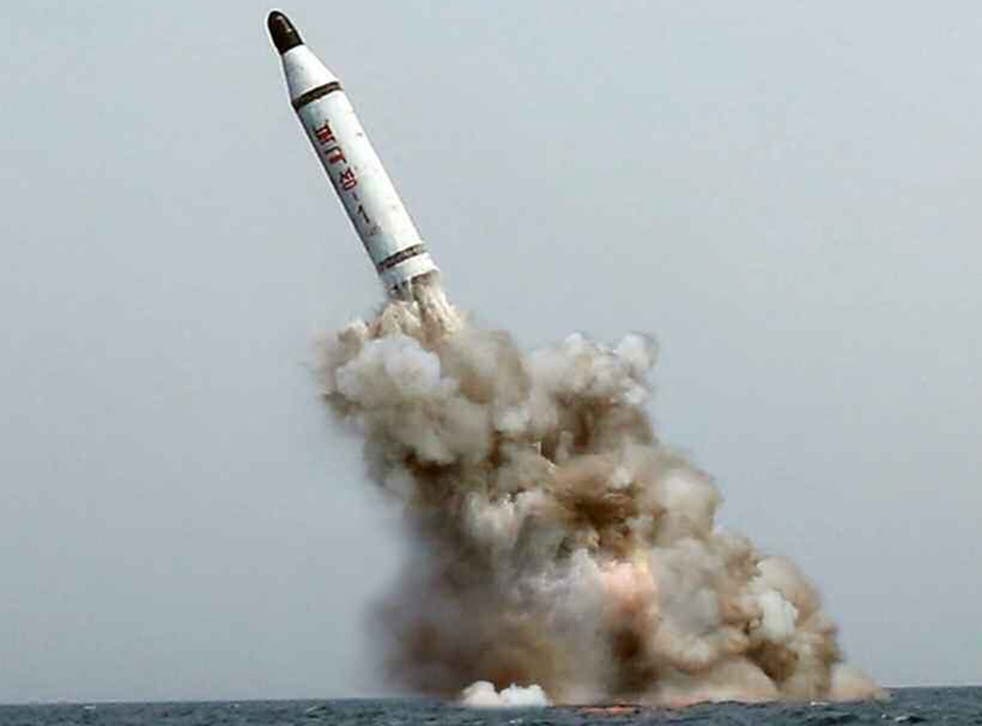 North Korea claims it has made a major breakthrough in its nuclear weapons programme, making warheads small enough to fit on missiles.
In a statement issued by its National Defence Commission via the official KCNA news agency, a spokesman said that Kim Jong-un's secretive state was willing to use the technology to "defend the North" and warned the US not to challenge its military development.
North Korea has boasted of its ability to miniaturise nuclear warheads before, claims which have been met with scepticism from experts and remain unverified.
But it is the first time it has done so since the US's top commander on the Korean peninsula, General Curtis Scaparrotti, warned last year that he believed North Korea to have "the capability to miniaturise a device and the technology to deliver what they say they have".
Earlier this month, North Korea claimed to have carried out a successful underwater missile launch test from a submarine, and issued pictures purporting to show the test via state media.
Which countries have nuclear weapons?

Show all 14
In its statement, the National Defence Commission claimed the launch was "yet a higher level of accomplishment in the development of strategic attack means", adding that the state was "diversifying our means of nuclear strike".
US Secretary of State John Kerry said earlier in the week that North Korea had "continued to pursue nuclear weapons and ballistic missiles". He said the US was considering further sanctions against the leadership of the state and that the two nations were "not even close" to direct talks.
Speaking in Washington on Tuesday, US Admiral James Winnefeld – the vice chair of the Joint Chiefs of Staff – said he believed the missile launch photographs were manipulated by state propagandists.
His claim was supported by a team of German aerospace engineers, who said there were tell-tale signs and inconsistencies between photos to suggest evidence of the launch was "strongly modified".
Winnefeld said North Korea was still "many years" from developing submarine-launched ballistic missiles, adding: "They have not gotten as far as their clever video editors and spinmeisters would have us believe."
Join our new commenting forum
Join thought-provoking conversations, follow other Independent readers and see their replies