North Korea: US man arrested after trying to swim from South Korea 'to meet Kim Jong-un'
The man was found by marines near the Han River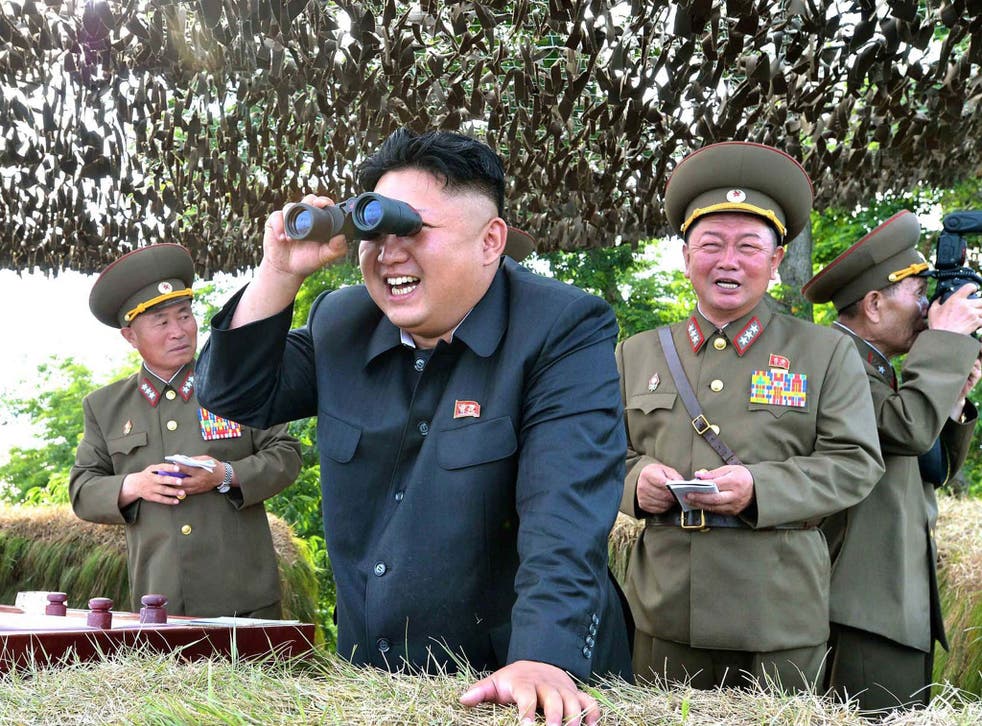 An American man has been arrested by South Korean officials after allegedly attempting to swim across a river in a bid to meet Kim Jong-un, officials said on Wednesday.
The man was found lying on a bank of the Han River in a restricted military area on Tuesday night, a government official told the Yonhap News agency.
The man, believed to be aged in late 20s or early 30s, was suffering from exhaustion and reportedly told investigators he was trying to swim across "in order to meet with supreme leader Kim Jong-un".
He has not been named but is understood to be a computer repairman from Texas who came to South Korea 10 days ago.
South Korea's Defence Ministry and the National Intelligence Service said they could not immediately confirm the report. An official told Reuters a US citizen was picked up by the military late on Tuesday and was being questioned.
The US embassy in Seoul said it had been in contact with South Korean authorities about the reports.
"We do not have any additional information to share at this time. We have been in touch with the appropriate South Korean authorities regarding the reports," Embassy spokeswoman Nida Emmons said.
North Korea: Inside the Hermit Kingdom

Show all 110
Attempts to cross the river are extremely rare and fraught with danger. In 1996, American Evan C. Hunziker entered North Korea by swimming across the Yalu River that marks the Chinese border. Mr Hunziker was accused of spying and detained for three months.
He was eventually released following negations with the US.
North Korea is currently holding three Americans and on Sunday sentenced one of them, Matthew Miller, to six years of hard labour after finding him guilty of illegally entering the country to commit "hostile acts".
American tour operator Kenneth Bae was sentenced to 15 years of hard labour last year and is reportedly being held in isolation by the DPRK.
About 27,000 North Koreans have defected to South Korea to avoid poverty and political suppression since the end of the Korean War. Some South Koreans have attempted to defect to the impoverished North, although such cases are rare.
The Korean Peninsula remains technically at war because the 1950 to 1953 Korean War ended with an armistice, not a peace treaty. About 28,500 US troops are stationed in South Korea to deter potential aggression from North Korea.
Additional reporting by agencies
Join our new commenting forum
Join thought-provoking conversations, follow other Independent readers and see their replies